COUPLES
Revealed — Colton Underwood's Explosive Texts To Cassie Amid Restraining Order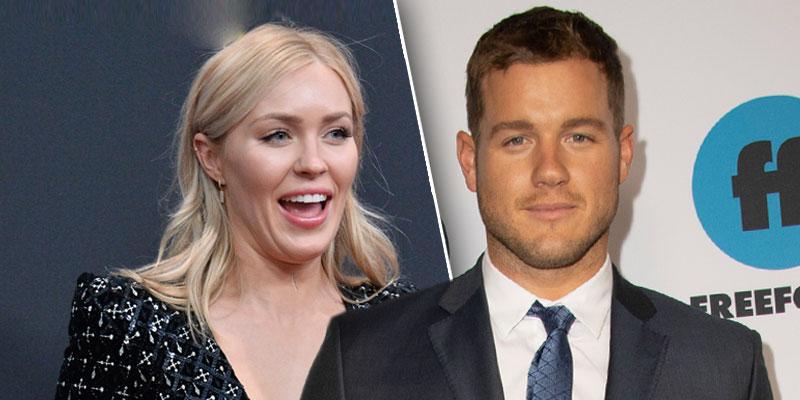 Colton Underwood called out his ex Cassie Randolph in a series of text messages he sent on June 27 — one month after the former flames called it quits — amid their restraining order debacle.
On Friday, September 11, Randolph, 25, filed for a restraining order against her ex, 28, where she claimed he harassed her, sent her uncomfortable text messages, and put a tracking device on her vehicle after the two called it quits. On September 14, the judge granted the restraining order. Now, Underwood is ordered to stay at least 100 yards away from Randolph, her home and workplace. The former Bachelor star cannot threaten, harass, attack, or contact his ex. The restraining order expires on October 6.
Article continues below advertisement
"... Because your sic a selfish person who isn't ready to be loved. I spent two years loving you the best I could and now I'm sitting here feeling like a fool … You've hurt me beyond words … I've always done nothing but be there for you and you still disrespect me all the time," Underwood allegedly said via text message, according to the restraining order filing, which was obtained by E! News.
THE FINAL ROSE! 'BACHELOR' COUPLES WHO HAVE MADE IT PAST 1-YEAR ANNIVERSARIES
"What did I even do??" the blonde beauty replied. "You hid things from me and been so shady," Underwood clapped back. Hours later, Underwood sent another message to Randolph, writing, "I apologize for some of the things I said last night. I'm lost right now. I'm drowning."
The Indiana native also allegedly accused Randolph of hanging out with her ex. "I'm just sitting in bed trying to fall asleep wondering if the woman I'm madly in love with is having a good time with her ex," he said. "I have a million questions and all of them I don't know if I want the answers to. My heart hurts a lot right now and I miss my best friend, my lover and the one person I never expected to lose."
Article continues below advertisement
BACHELOR NATION COUPLES WHO CALLED IT QUITS (SO FAR) IN 2020
In reply, Randolph said: "Colton I really care about you too. I know going through everything is very hard and sucks. And I appreciate you calling me to talk with me. But I also won't want to make it into something it isn't. You know that us trusting each other and being cool with each other, and caring about each other is still there."
Randolph made it clear that this is the new normal that they are "navigating" and she still "cares" about the reality star.