COUPLES
Yikes! 'Bachelor' Stars Colton Underwood And Cassie Randolph Unfollow Each Other On Instagram After Split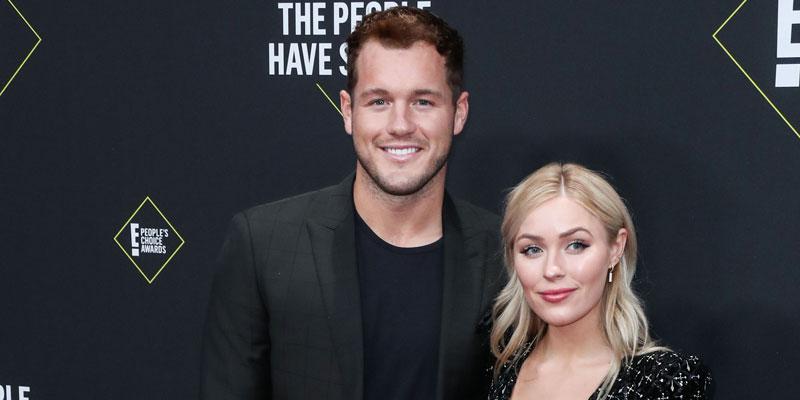 Moving on! Colton Underwood and Cassie Randolph unfollowed each another on Instagram as of Tuesday, August 25 — just three months after the Bachelor stars split. 
The blonde beauty, 25, and her sister, Michelle Randolph, in addition to Michelle's boyfriend, Gregg Sulkin, have chosen to unfriend the former football player, 28. For his part, Underwood no longer follows his ex and Michelle but is still following Sulkin, 28. 
Article continues below advertisement
At that time, Underwood confirmed the news that him and Cassie were "just meant to be friends" and "have grown immensely and been through so much together" on social media. Despite calling it quits, the reality star acknowledged that he was on good terms with Cassie, writing, "This isn't the end of our story, it's the start of a whole new chapter for us." 
But in July 2020, the speech therapist assistant appeared on The Bachelor: The Greatest Seasons — Ever!, where she briefly touched upon her heartbreak. "Going through any breakup is hard, but then going through one publicly comes with a whole new set of challenges that ... I've never gone through any of this before," she shared. "We're both learning how to navigate it." 
Article continues below advertisement
'BACHELOR'S COLTON UNDERWOOD & CASSIE RANDOLPH DRESS TO THE NINES FOR DATE NIGHT
Afterward, Underwood seemingly shaded his ex on Instagram, writing, "When our relationship ended we agreed to handle things as privately as possible as we attempted to navigate our new relationship as friends. I chose to do that since we were living in this interim period, but obviously a lot changed this week." 
In August, Underwood appeared on Reality Steve's podcast, where he made it seem like he patched things up with Cassie. "I have nothing but good things and love and well-wishes and friendship with Cassie right now," he said. "I love the girl and miss the girl dearly." 
Underwood also explained his shady Instagram post and said it was more directed at the franchise since they "took advantage" of his ex when she appeared on the show. "Cass stayed extremely professional and extremely quiet about our breakup, which I was so happy and thankful for," he said. 
WATCH: 'BACHELOR' CONTESTANT HANNAH G. HAS A RAP VIDEO ABOUT COLTON UNDERWOOD
These days, Underwood — who was spotted with actress Lucy Hale in July 2020 — told Us Weekly that he's "happily single" at the moment. "My next relationship I'm already in and that's with myself," he explained. "I've decided that I want to spend my energy and focus on all my attention on myself, which I'm actually weirdly loving. It sounds so crazy and so weird." 
For now, it seems like the reality stars just aren't meant to be.