COUPLES
Did Emma Stone and Dave McCary Get Married? Find Out The *Real* Answer!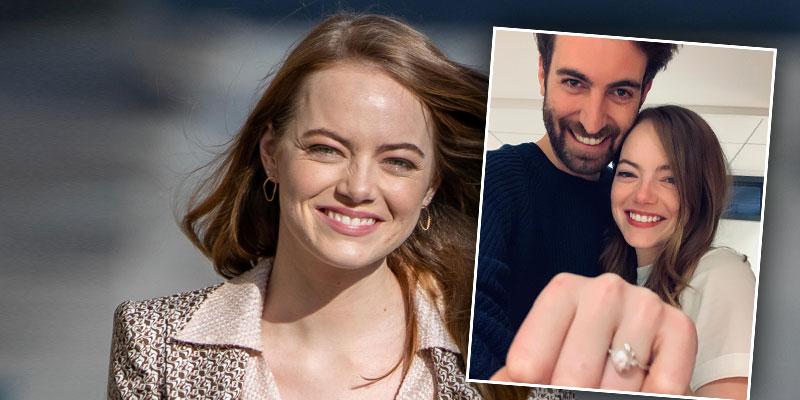 Is Emma Stone off the market? Yes, indeed! Page Six confirmed the two have tied the knot after the actress and her fiancé, Dave McCary, were both spotted wearing matching gold bands on their ring fingers earlier this month.
The pair was photographed taking a walk together in Los Angeles on September 11. The red-headed beauty, 31, and McCary, 35, both looked casual during their outing. Stone sported a white long-sleeved shirt with beige overalls, Birkenstock sandals and a white baseball cap. For his part, the Saturday Night Live segment director wore a printed T-shirt with black pants and a blue hat.
Article continues below advertisement
The duo was first linked in June 2017 after they were spotted together multiple times. The Hollywood star and the comedian met after she hosted SNL in late 2016.
Article continues below advertisement
"If you marry an anxious man, you're going to have to know me the rest of my life," the psychiatrist said. "Thankfully, I didn't do that," Stone replied.
HOLLYWOOD'S SWEETHEART: A HISTORY OF EMMA STONE'S RELATIONSHIPS
Stone and McCary have yet to respond to the rumors, but in the meantime, it seems like the two are a match made in heaven. "She is professional in every way, very talented and focused on her work, and Dave respects that," a source told PEOPLE. "He totally supports her, and is unselfish in his desire for her success. Those are great qualities in a man for someone like Emma. She is impressed by his talent and respects him immensely.
"Two highly successful people in the entertainment business don't always give the other the space they need," the insider added. "But he encourages her, and she loves that."