SHOPPING
Green Is The New Black: Eco-Friendly Fashions To Shop On Earth Day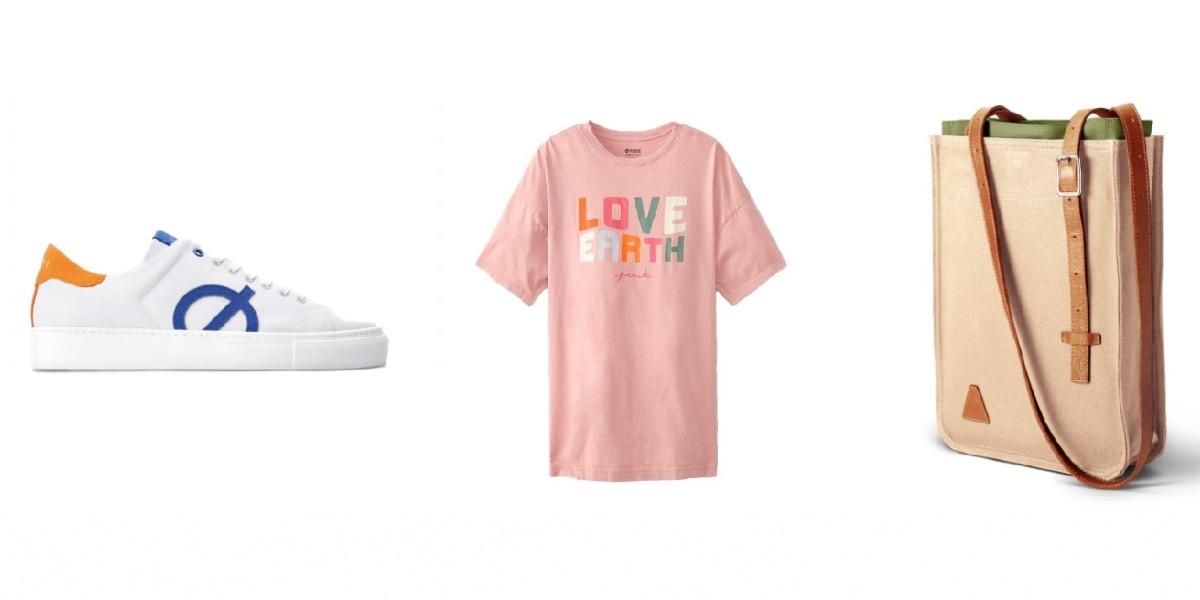 All products featured on OK! Magazine are independently selected by our editors. However, when you buy something through our retail links, OK! Magazine may earn an affiliate commission.
Article continues below advertisement
Time to show the planet some love as Thursday, April 22 is Earth Day!
First held on April 22, 1970, Earth Day now includes a wide range of events coordinated globally by EARTHDAY.ORG, including one billion people in more than 193 countries. The 2021 theme is "Restore Our Earth," which focuses on natural processes, emerging green technologies and innovative thinking that can restore the world's ecosystems.
Article continues below advertisement
This means there is no better time to turn our attention to eco-friendly fashions, as sustainability is always in style.
Article continues below advertisement
From fashions made with recycled materials to brands that give back to the planet, shop ethical, eco-friendly, Earth-approved styles below.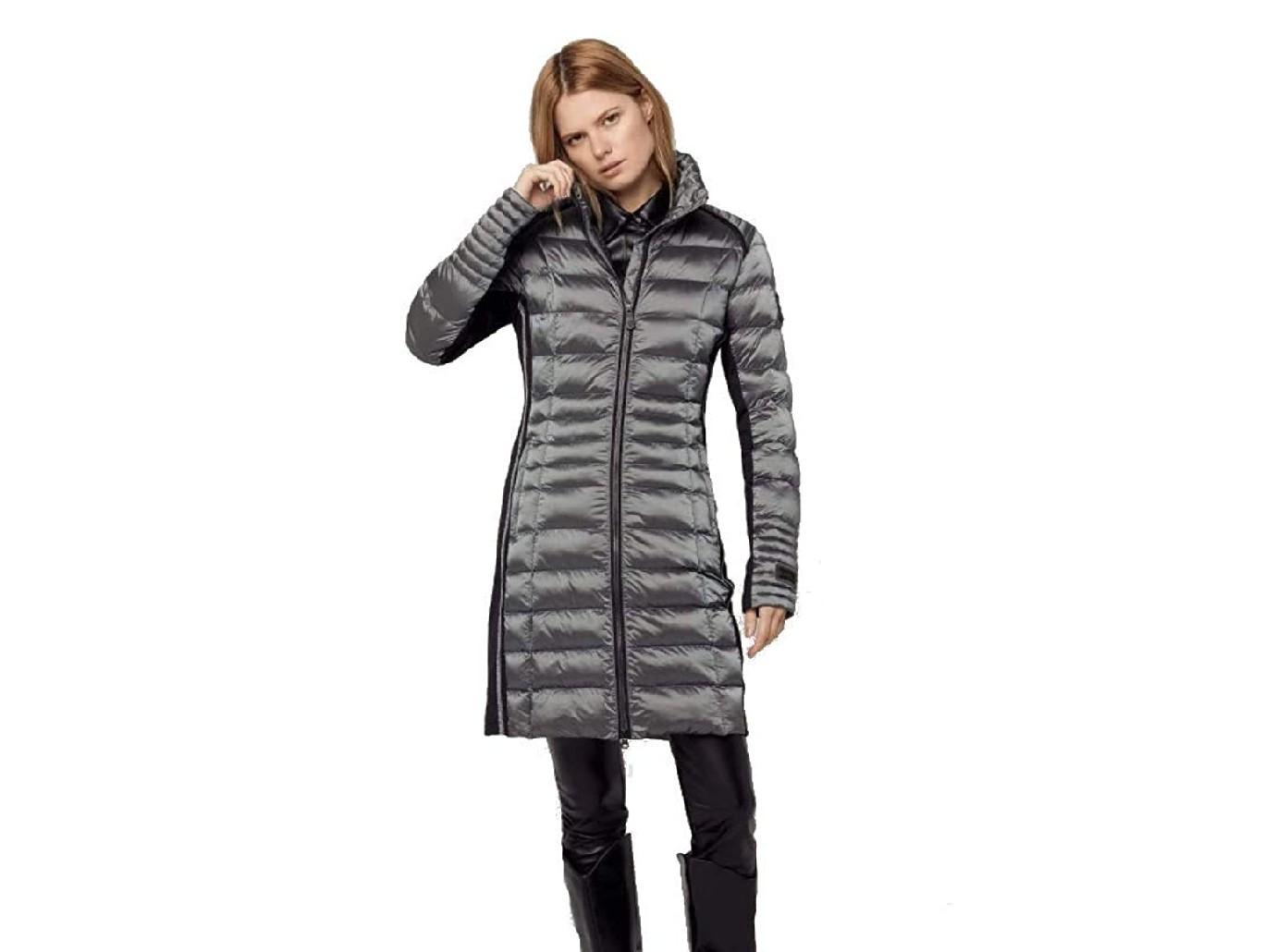 SHOP NOW/SEE IT
Alp N Rock's St. Anton Long Coat in Petrol retails for $487.95.
Alp n Rock aims to be economically sustainable, but beyond that, they strive to fulfill the social and environmental responsibility that is a fundamental part of being an ethical company. This ethos can be seen each step of the process - from how materials are chosen, to factory selection, all the way to the closets of their valued customers.
Article continues below advertisement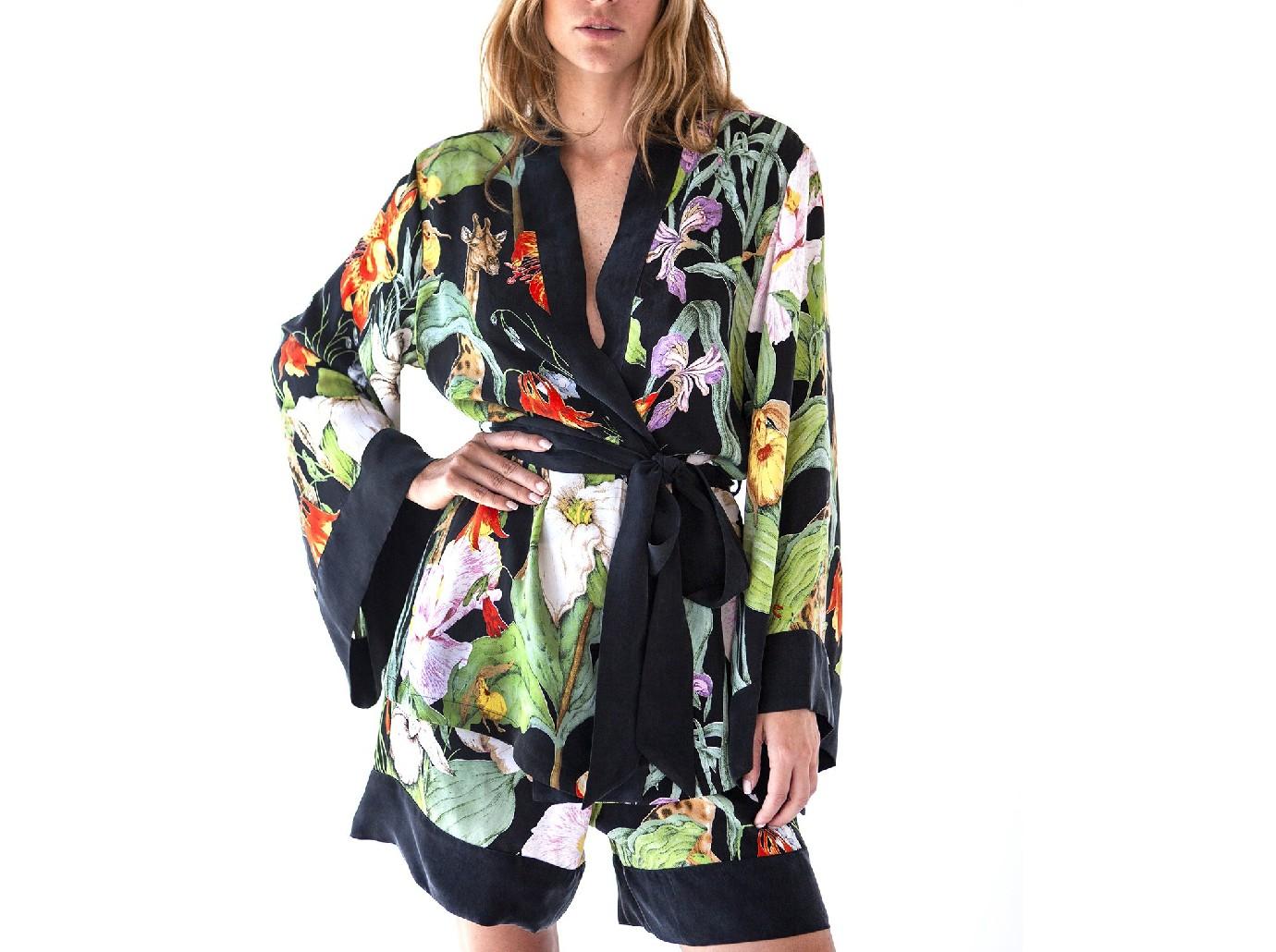 SHOP NOW/SEE IT
niLuu's Monroe Alyx Wrap Top retails for $460.
niLuu's Alyx collection is a brand new luxury loungewear and sleep accessory brand dedicated to sustainably made and cruelty-free products made with its exclusive 100% PETA-approved vegan silk. In honor of Earth Day and their commitment to sustainability, niLuu, founded by Nilufer Bracco, will also be donating 10% from all their revenue from now until May 22 to the Sustainable Ocean Alliance.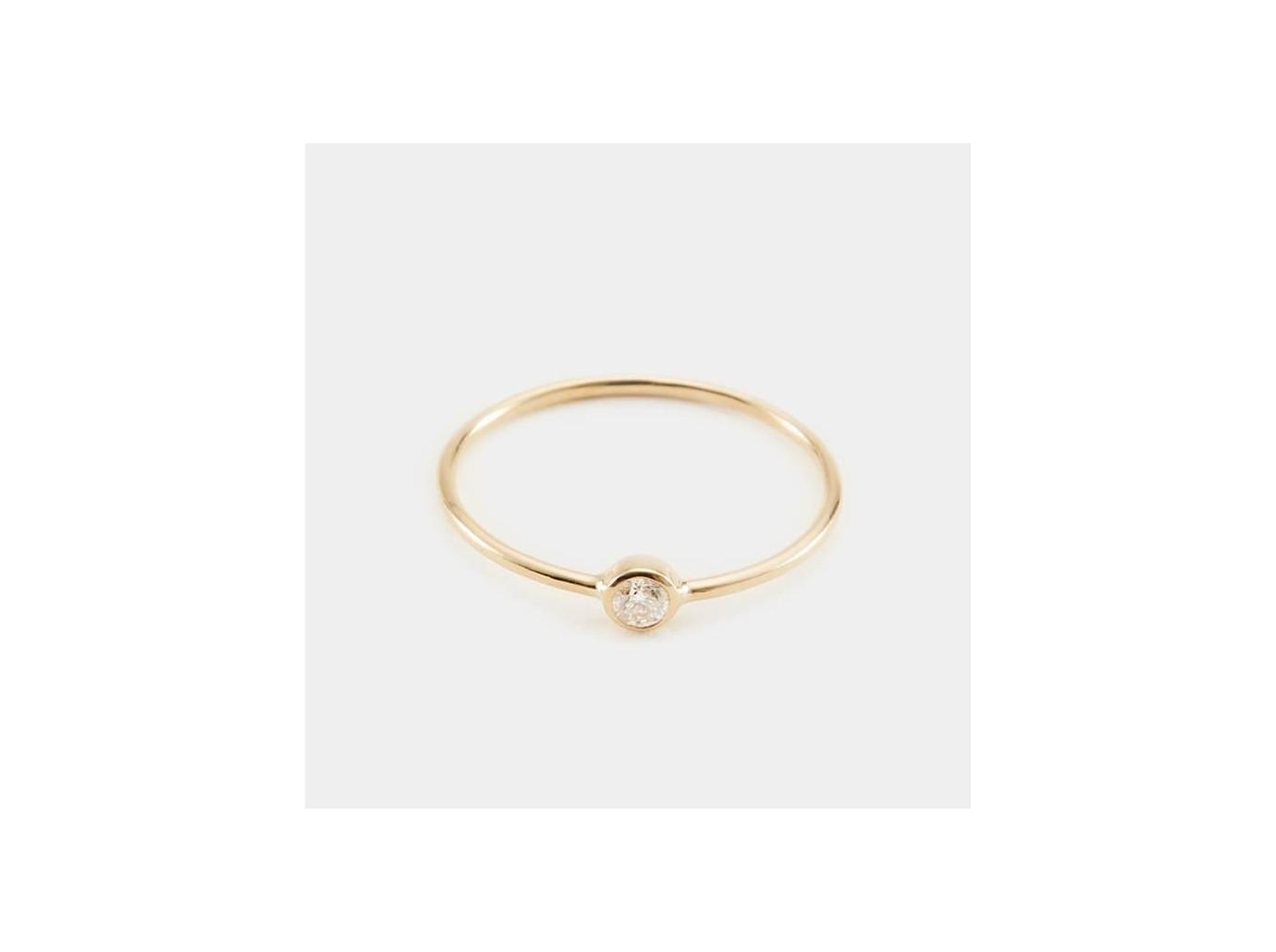 SHOP NOW/SEE IT
Article continues below advertisement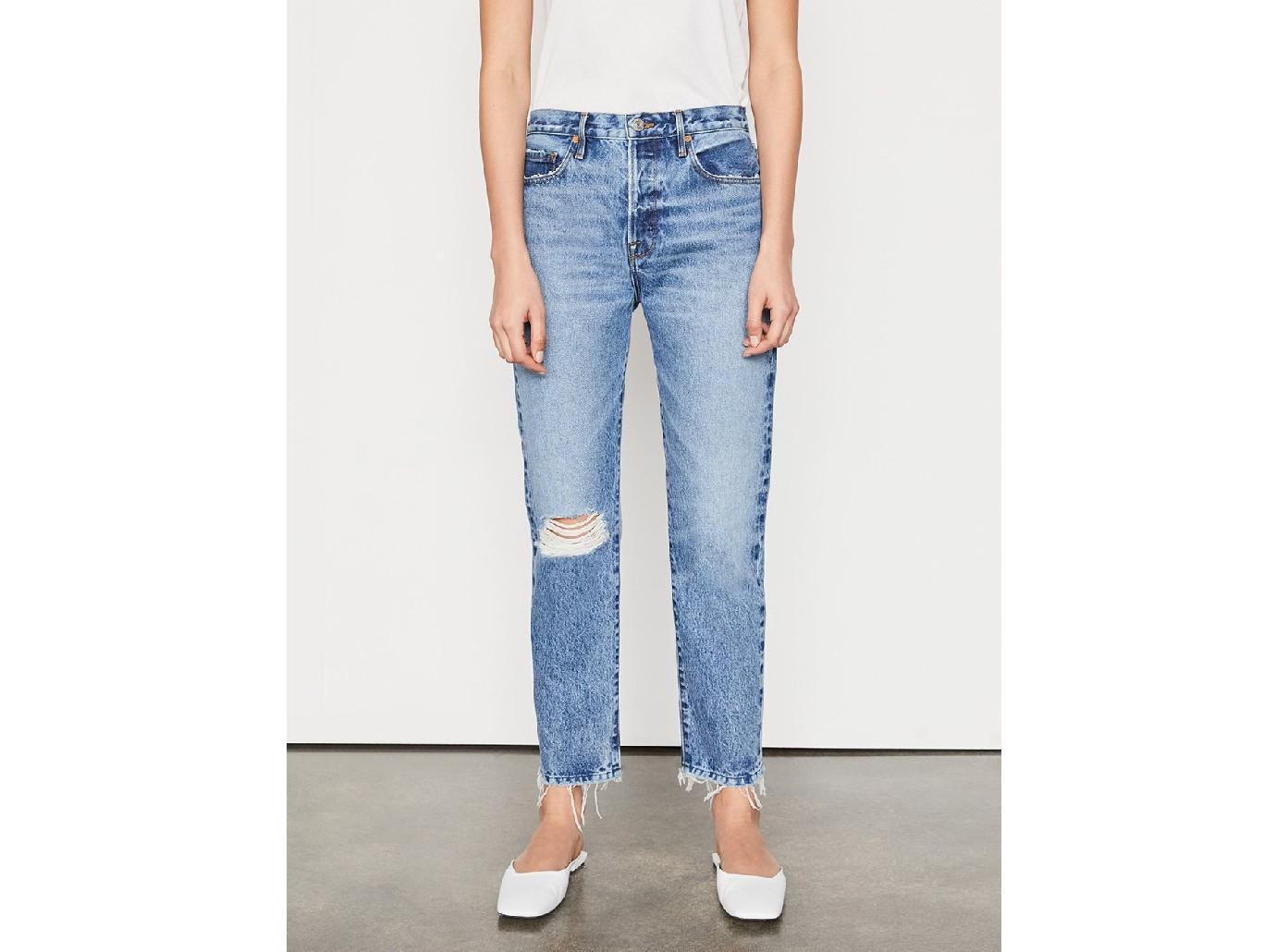 SHOP NOW/SEE IT
FRAME's Le Original Ellen Rips retail for $258.
On Earth Day, FRAME launched a circular denim collection, which expands upon FRAME's commitment to a more sustainable future. The collection is designed as part of the Ellen MacArthur Foundation's Jeans Redesign project, which provides a framework for the fashion industry to design clothing in line with the principles of a circular economy. The Ellen MacArthur Foundation estimates that nearly 150 million tons of clothing waste will clog landfills by 2050, and as a response, FRAME introduces two pairs of jeans and a denim jacket designed with 100% cotton, post-consumer recycled materials. The pieces are 90% biodegradable, including raw metal buttons, pocket lining, hangtags and sewing thread created from 100% recycled water bottles. The denim wash also adheres to FRAME's four pillars of sustainability, from the cellulose-based fibres sourced from regenerative farming, organic or transitional methods to the responsible water and energy-saving wash cycle, void entirely of toxic bleach, stones, and potassium permanganate.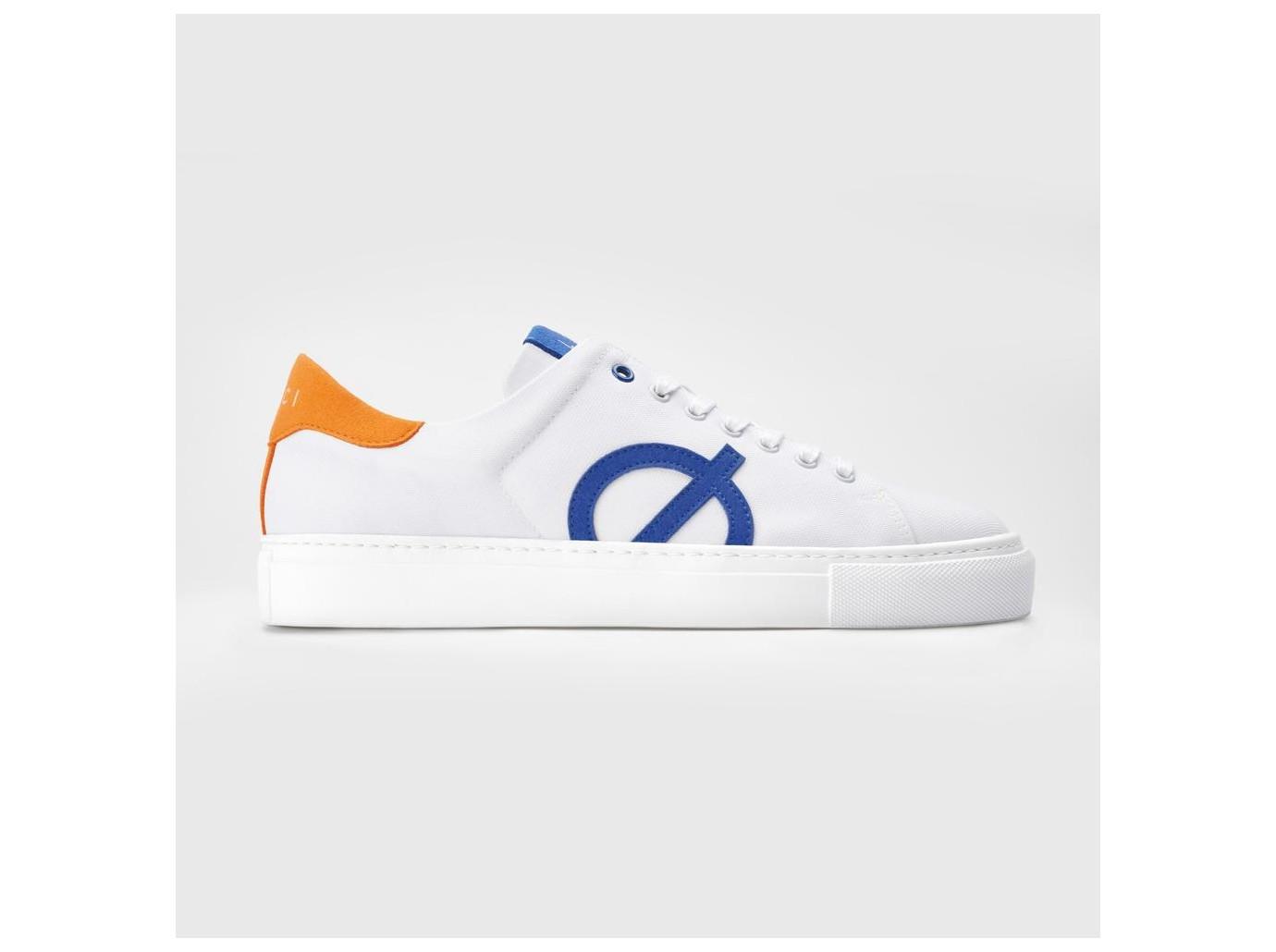 SHOP NOW/SEE IT
LOCI's Vegan Sneakers retail for $160.
Handmade in Portugal, LOCI uses repurposed ocean plastic, not imitation leather, to create their stylish vegan sneakers. To make the shoes trendy yet functional, LOCI also incorporates elements such as bamboo, recycled rubber and foam, and natural cork, which work to increase durability, water-resistance, and bounciness. With LOCI, both your feet and your conscience can be comfortable. Every day around 8 million pieces of plastic make their way into our oceans killing millions of marine animals that mistake it for food. LOCI's Buy One, Save One program is fighting back. For every pair sold, LOCI donates 10% of profits towards protecting and conserving sea life. Available in men and women's sizes and styles.
Article continues below advertisement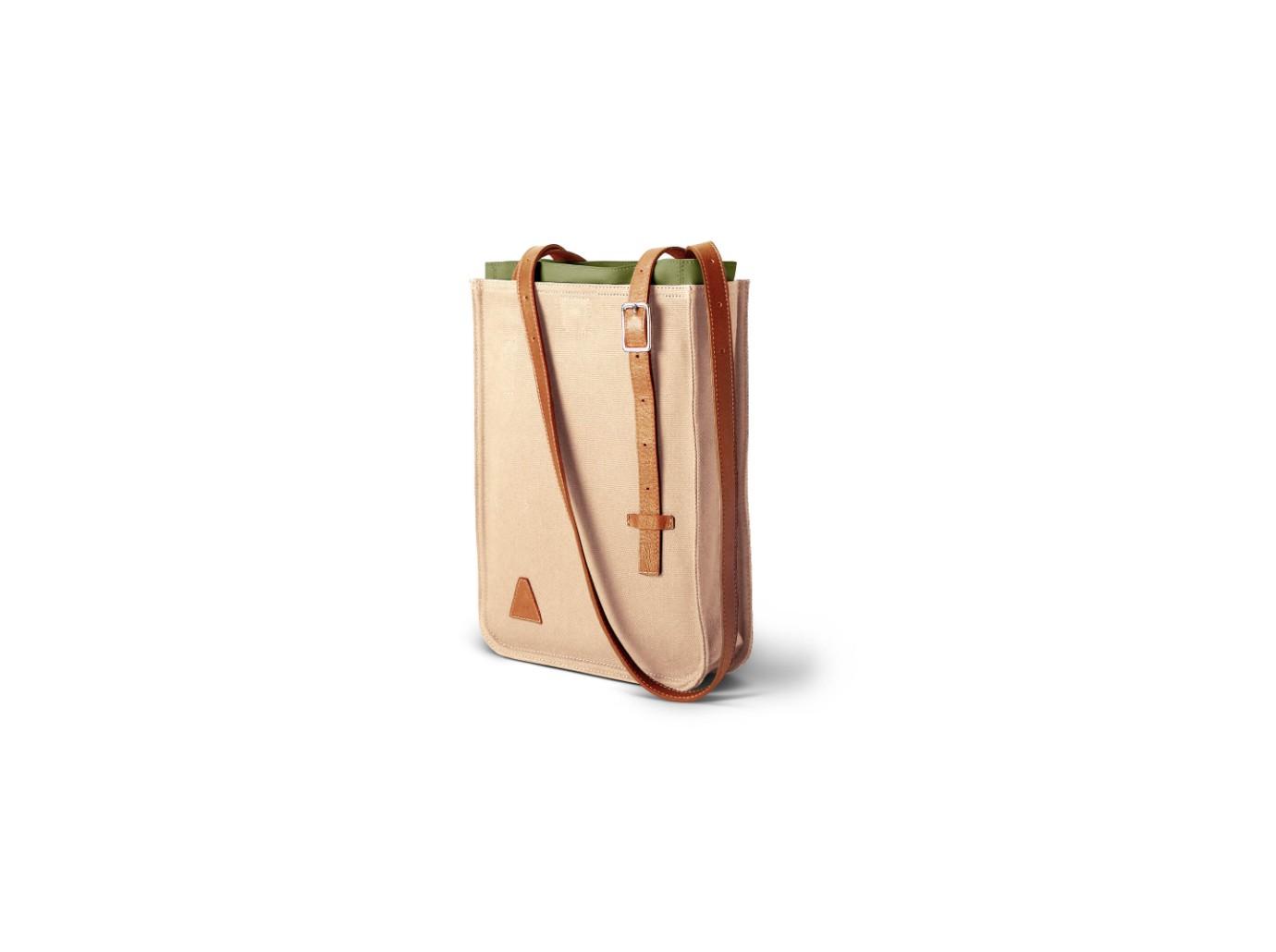 SHOP NOW/SEE IT
Aerrem's Tote Bag retails for $179.
Designed by George Esquivel, Aerrem is a unisex, fully customizable first tote bag with a environmental mission, specifically designed to carry two refillable bottles or tumblers, allowing people to refuse single-use plastics while away from home. In one year, one Aerrem bag can help save the average consumer 720 plastic bottles, 250 coffee cups and 684 pounds of carbon dioxide.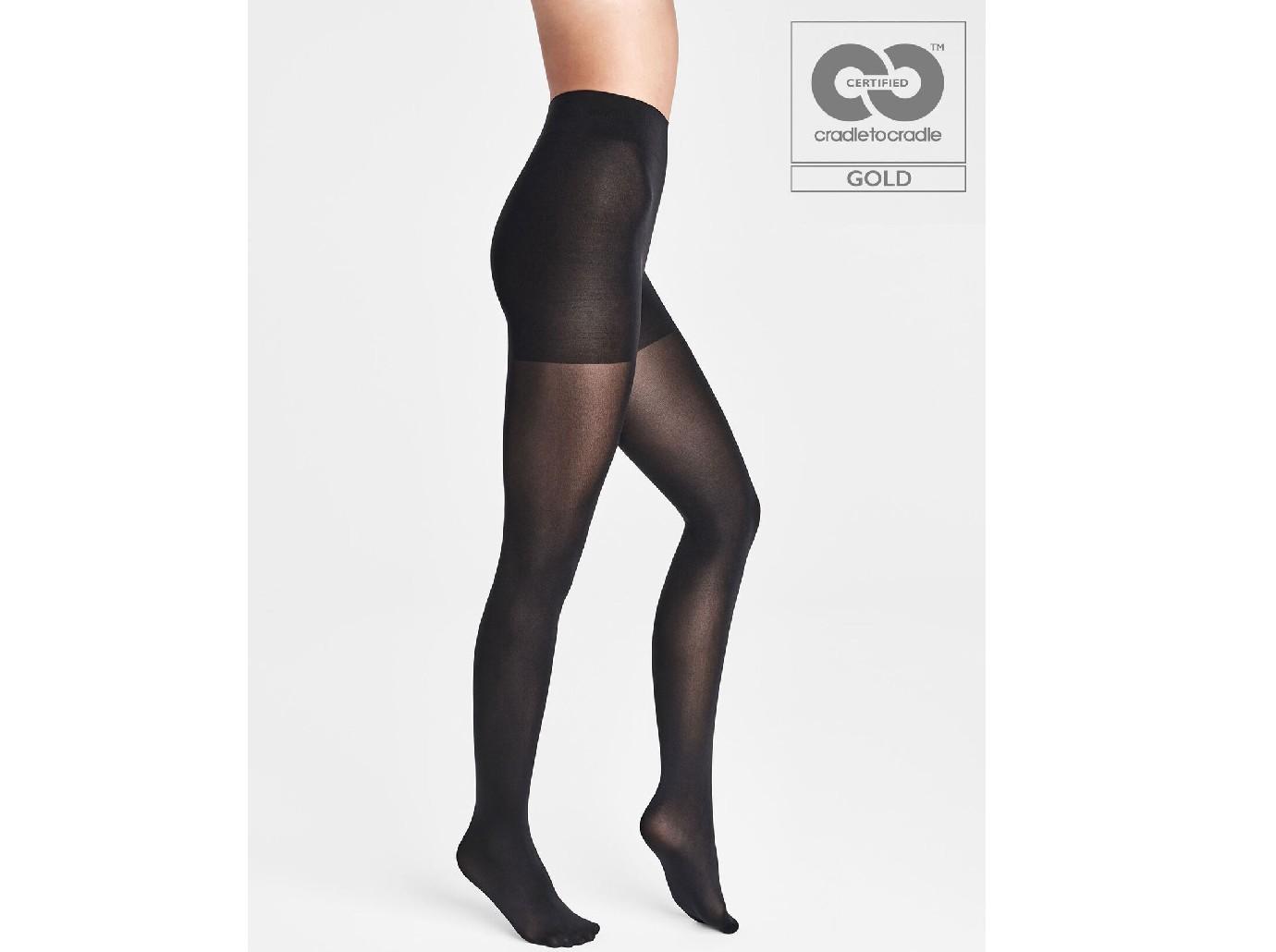 SHOP NOW/SEE IT
Wolford's Aurora 70 Tights, made from regenerated and recyclable nylon plus degradable elastane, retail for $60.
All the pieces in Wolford's zero waste Aurora Collection are Cradle to Cradle gold certified, a standard that ensures none of their materials will do harm to the environment at any point during production.
Article continues below advertisement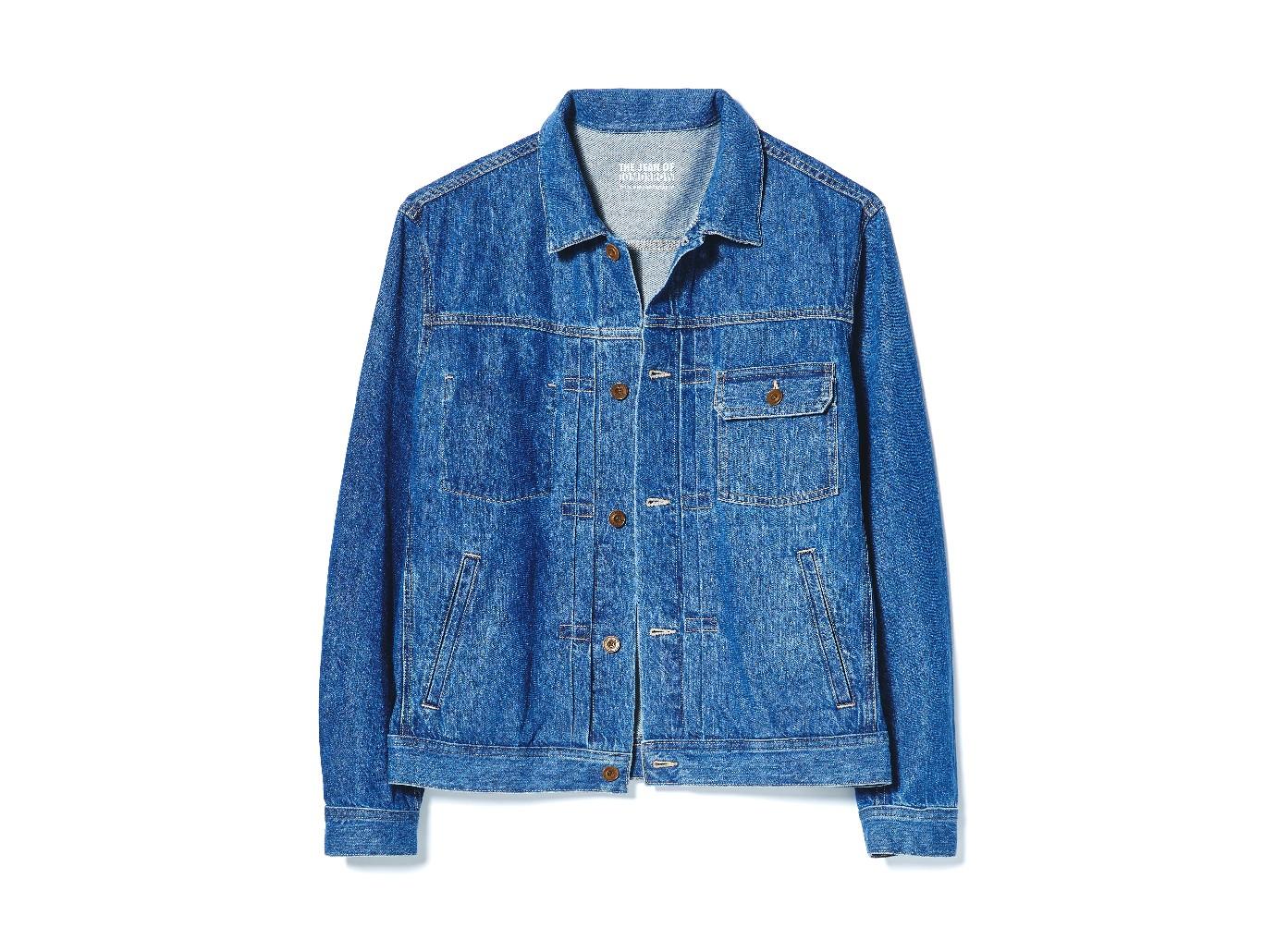 SHOP NOW/SEE IT
AG's Sid Jacket retails for $240.
This Earth Day, premium sustainable denim and knitwear brand, AG, launched The Jean of Tomorrow, a capsule collection featuring 100% biodegradable denim pieces. The Jean of Tomorrow collection embodies AG's commitment to discover new ways to reduce the brand's environmental footprint. Crafted from a thoughtful blend of pesticide-free, organic cotton and hemp, the capsule collection is 100% plant-based, recyclable and biodegradable. The Jean of Tomorrow styles are dyed using Distilled Indigo, which greatly reduces the consumption of water, chemicals and energy in the dying process.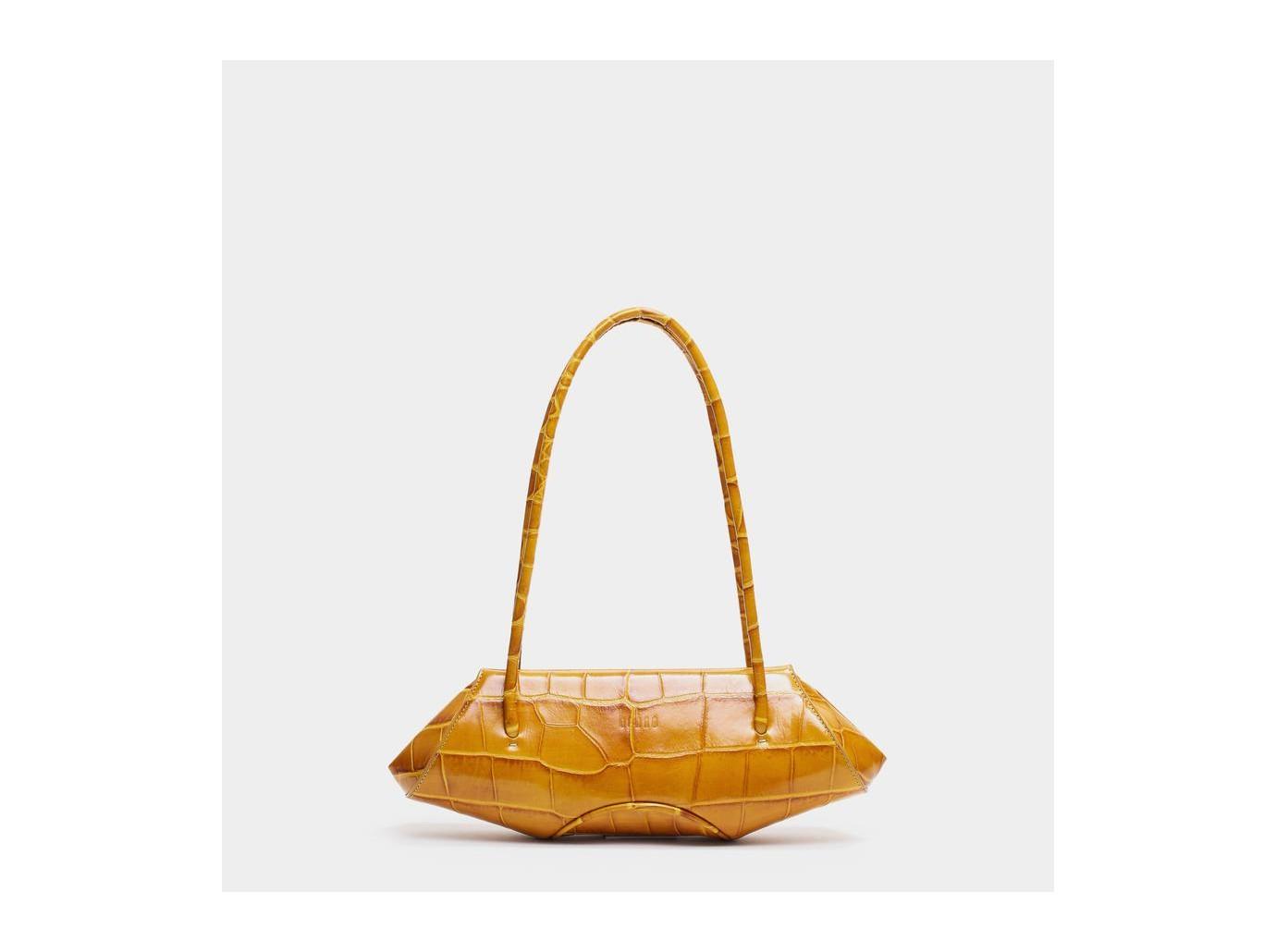 SHOP NOW/SEE IT
Behno's Elizabeth Mini Baguette in Glossy Croc Mustard retails for $490.
"The Behno Standard" was created in partnership with nonprofit Muni Seva Ashram focusing on garment worker social mobility in order to create a manufacturing process that emphasizes eco consciousness, women's rights, and socioeconomic conditions for garment workers. Each bag is uniquely handcrafted by a "Behno" meaning "sister" in Hindi.
Article continues below advertisement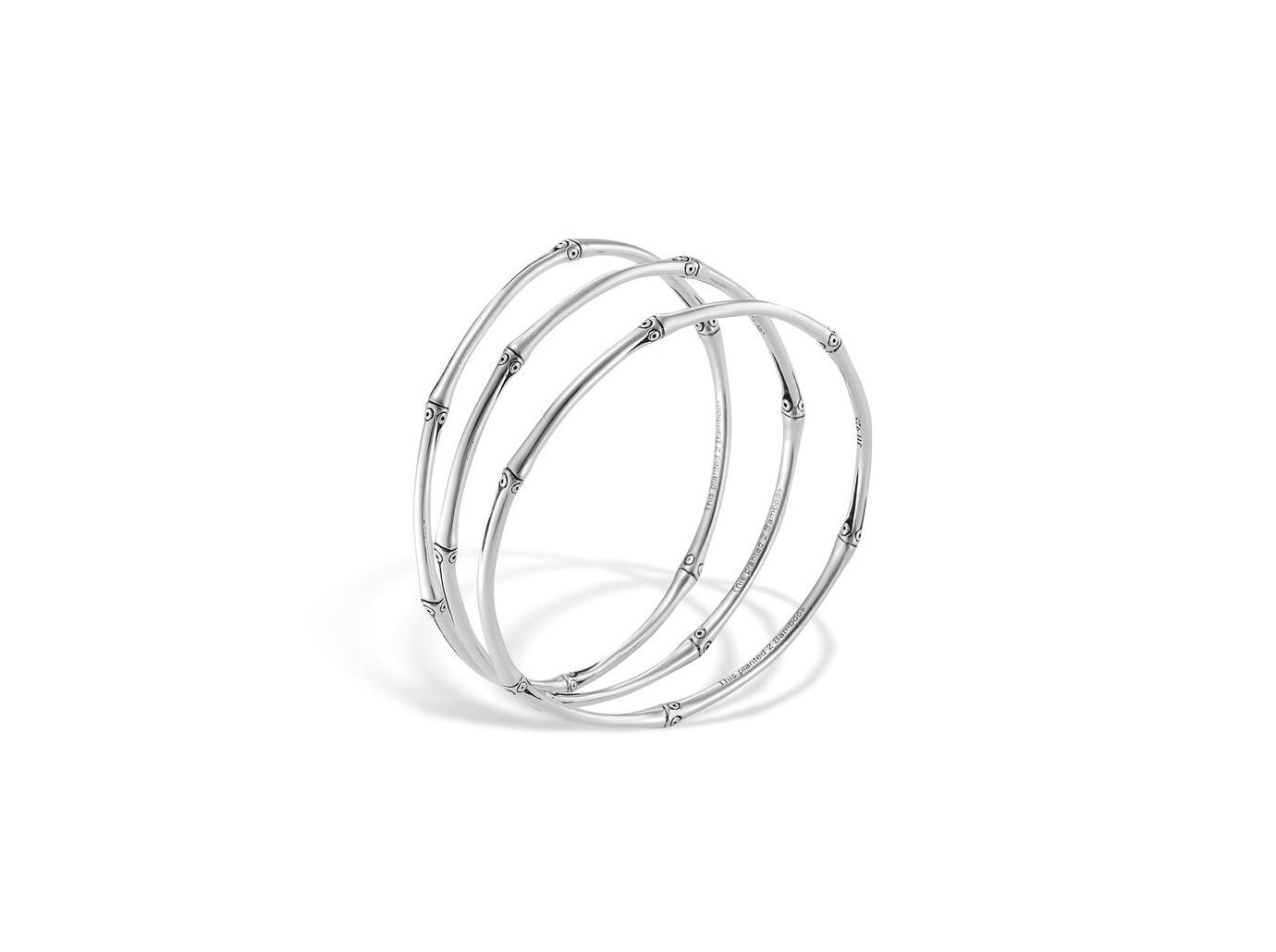 SHOP NOW/SEE IT
John Hardy's Bamboo Bangles, Set of 3, retails for $550.
John Hardy jewelry has been artisan-crafted in Bali since 1975. Each exquisite piece from its Bamboo Collection reveals the elegance of nature and gives back through the sowing of bamboo seedlings with each purchase, celebrating its sustainable luxury heritage.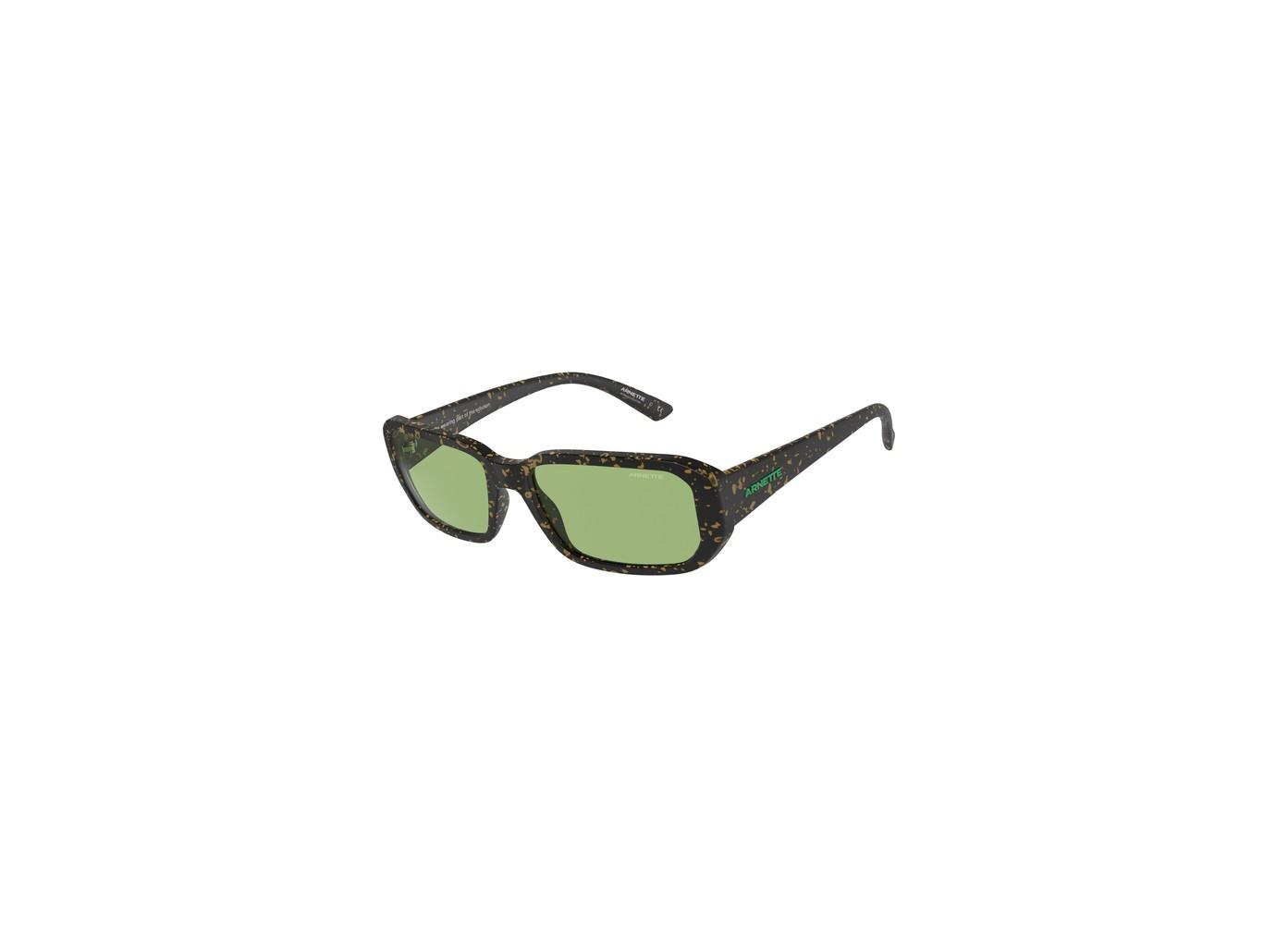 SHOP NOW/SEE IT
Arnette's Bio-Acetate Sunglasses retail for $94.
Arnette celebrates Earth Day with a limited edition sunglass style made of bio-based plastic and lenses. The limited-edition, earth-conscious take on one of the brand's hottest styles gets a fresh new look especially for Earth Day with a custom green drip effect paint finish on a black frame. This style made in bio-based plastic and forest green bio-lenses makes sure its future-focused vision is clear. The temple features an inscription "you are wearing part of the solution" and the dedicated packaging is sustainable too. Only 100 limited edition pieces will be available on the brand's IG shop.
Article continues below advertisement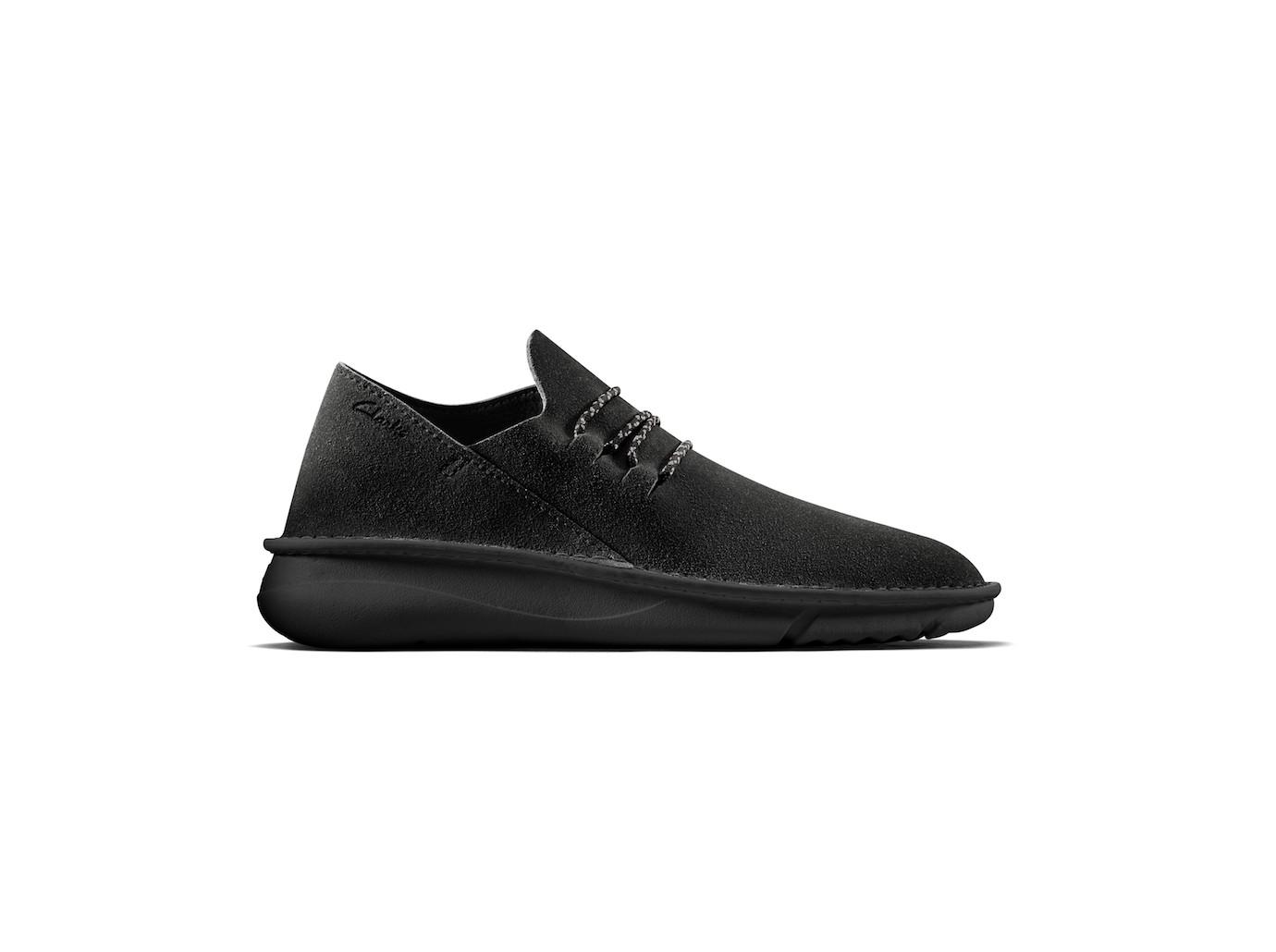 SHOP NOW/SEE IT
Clarks' Origin Black Suede Sneaker retails for $150.
In honor of Earth Day, Clarks launched Origin — the brand's newest and most sustainable sneaker to date. Built with no glue and only five pieces, the two new styles equate to less waste and a radically reduced impact on the planet. The styles have incorporated mono-materials, recycled materials from production waste and recyclable materials throughout.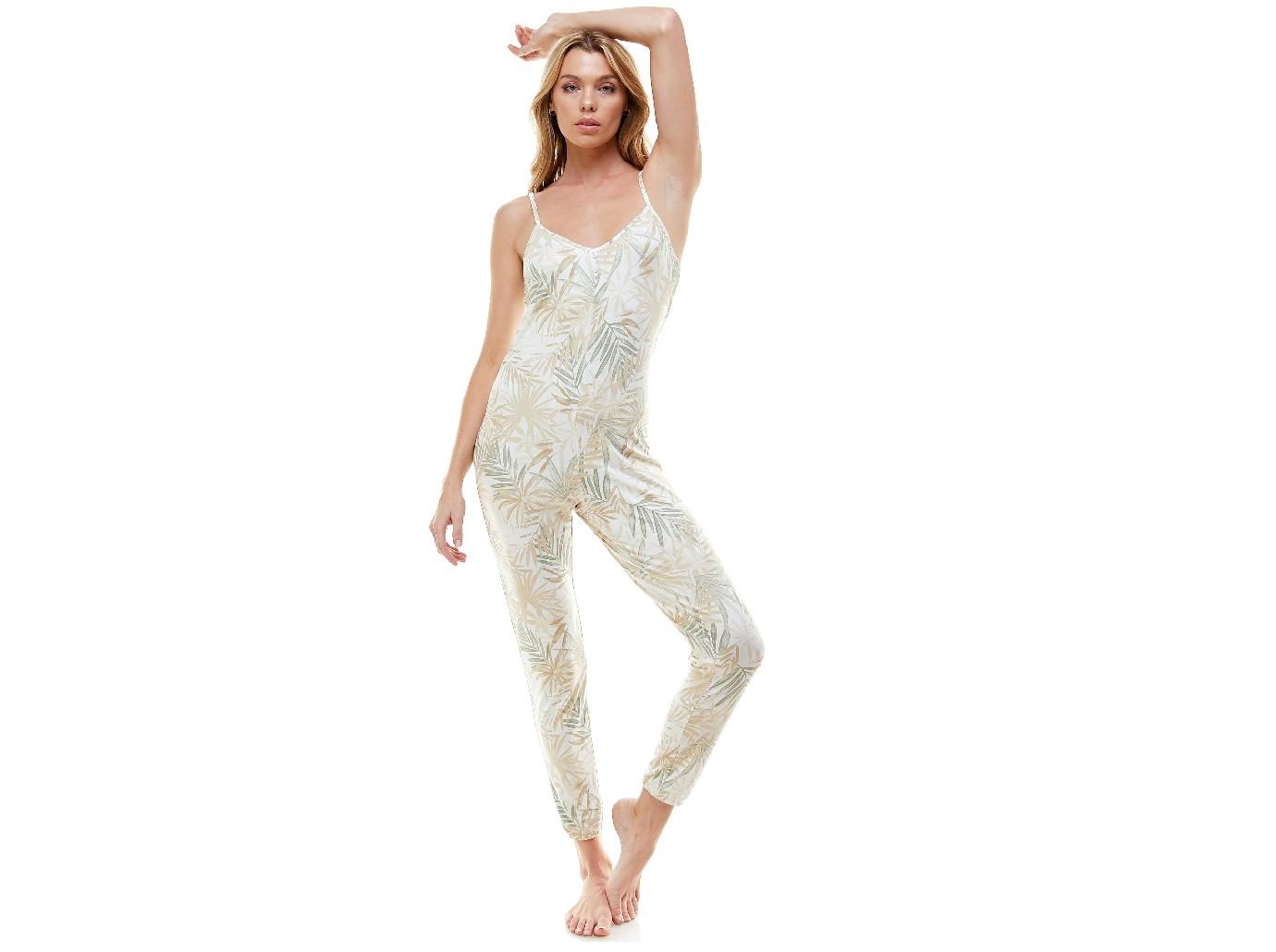 SHOP NOW/SEE IT
MASONgrey's Ella Sandy Palms Jumper retails for $89.
MASONgrey emphasizes slow manufacturing processes in order to ensure their items are crafted with sustainability in mind. You may have noticed that the brand doesn't have average, seasonal launch times, instead creating new styles and prints based on timely inspiration and necessity.
Article continues below advertisement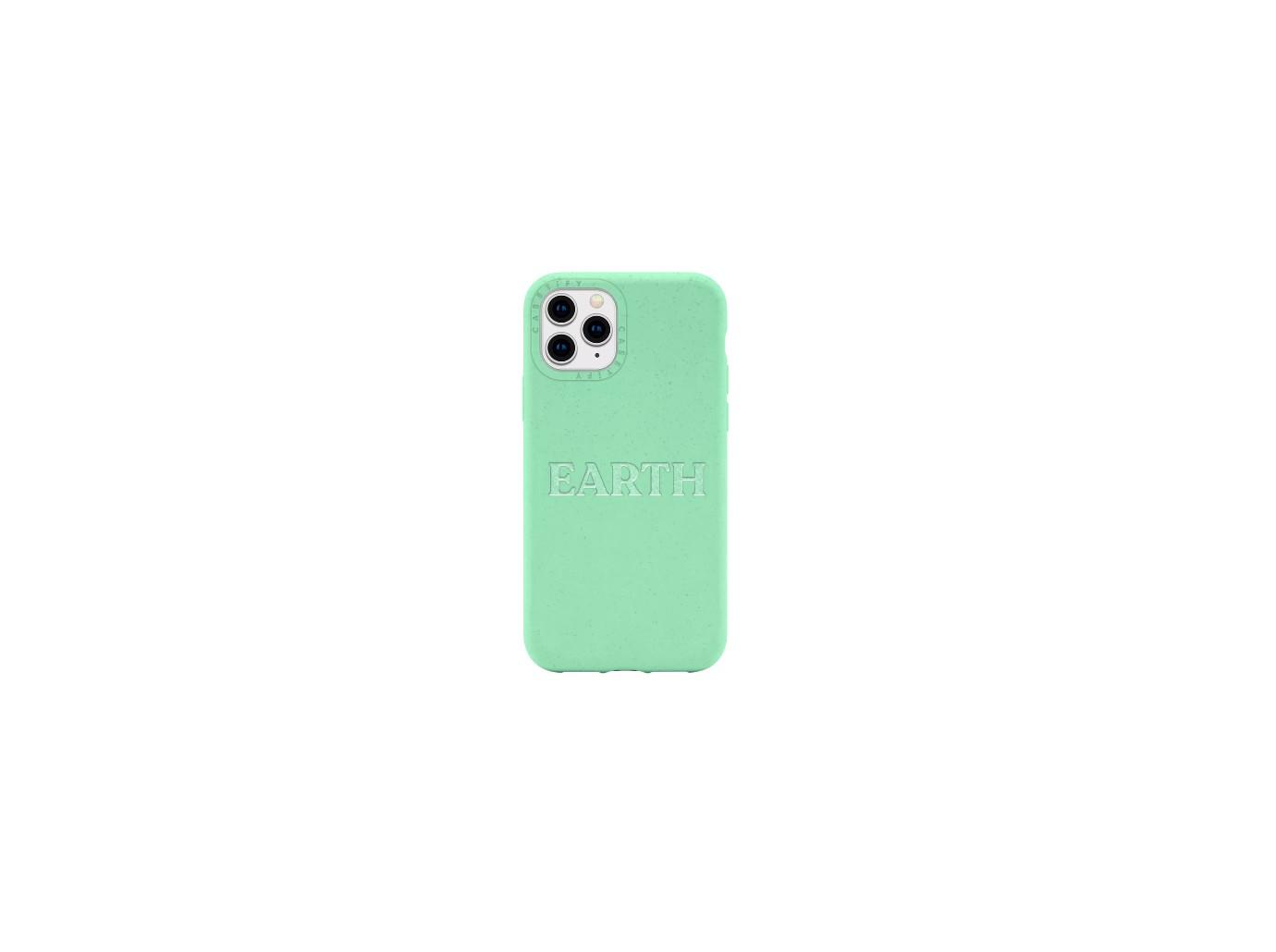 SHOP NOW/SEE IT
CASETiFY's Custom Compostable Phone Case retails for $45.
Part of the CASETiFY CONSCiOUS collection, this is the first fully customizable and biodegradable phone case. It's made with eco friendly materials that will break down into carbon dioxide, water and other naturally occurring minerals when composted. And yes, it still has drop protection up to 4 ft.. The collection also includes Compostable AirPod Cases and Stainless Steel Water Bottles. With the purchase of any CASETiFY CONSCiOUS products, CASETiFY will donate a tree, in support of Earth Day Network's Canopy Project—forwarding their initiative to plant a billion trees to benefit local communities, increase habitat for species, and combat climate change.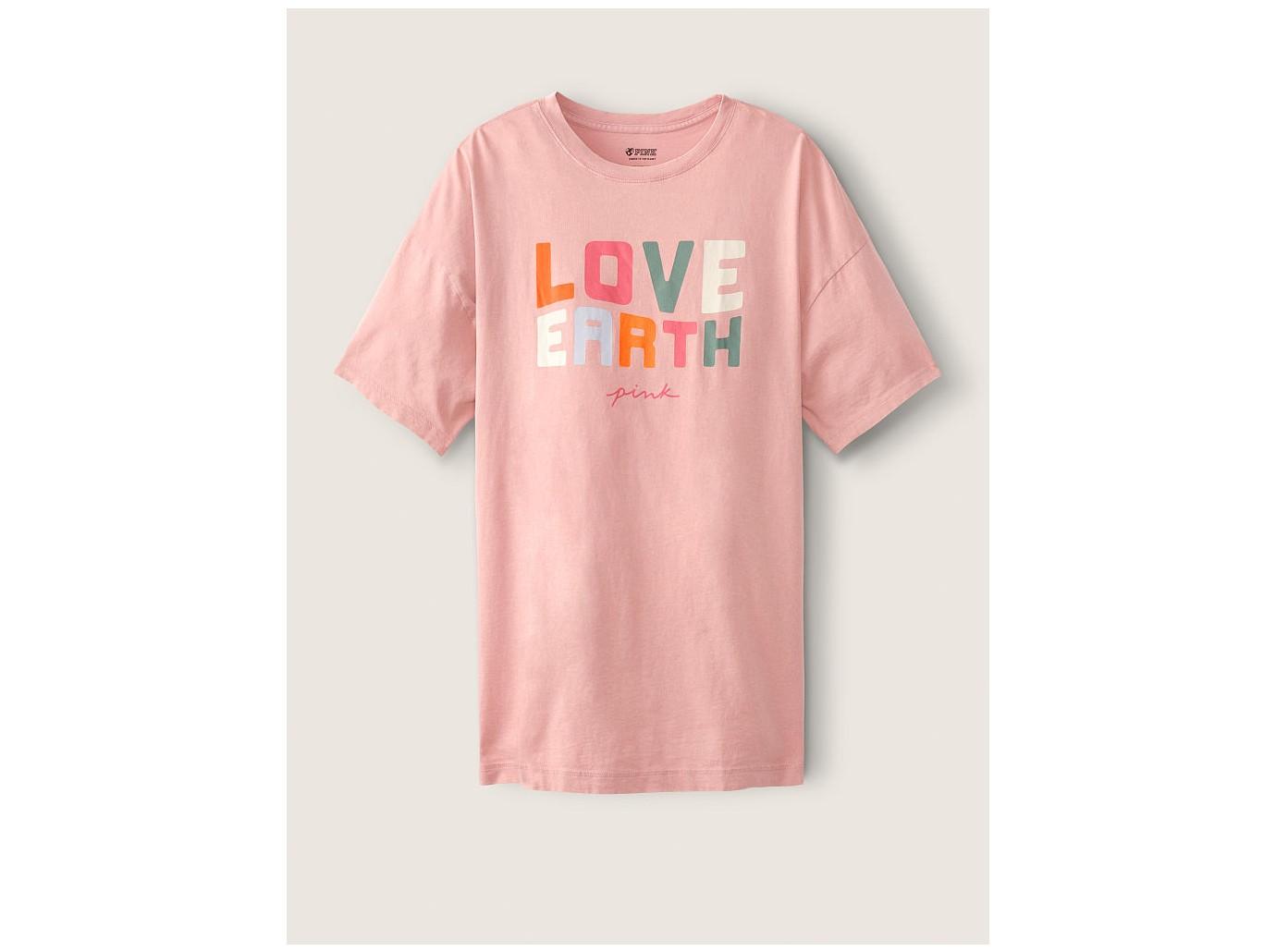 SHOP NOW/SEE IT
PINK's One Size Tee, made with partially recycled materials, retails for $29.95.
PINK recently joined the Sustainable Apparel Coalition, using the group's sustainability measurement suite of tools, the Higg Index, to drive environmental and social responsibility through its supply chain. So far, the brand has up-cycled 1.2 million plastic bottles to create its popular styles. PINK has also agreed to donate $1 for ever $5 qualifying PINK purchase (up to $100,00) and as a result, American Forest has agreed to plant 100,00 trees.
Article continues below advertisement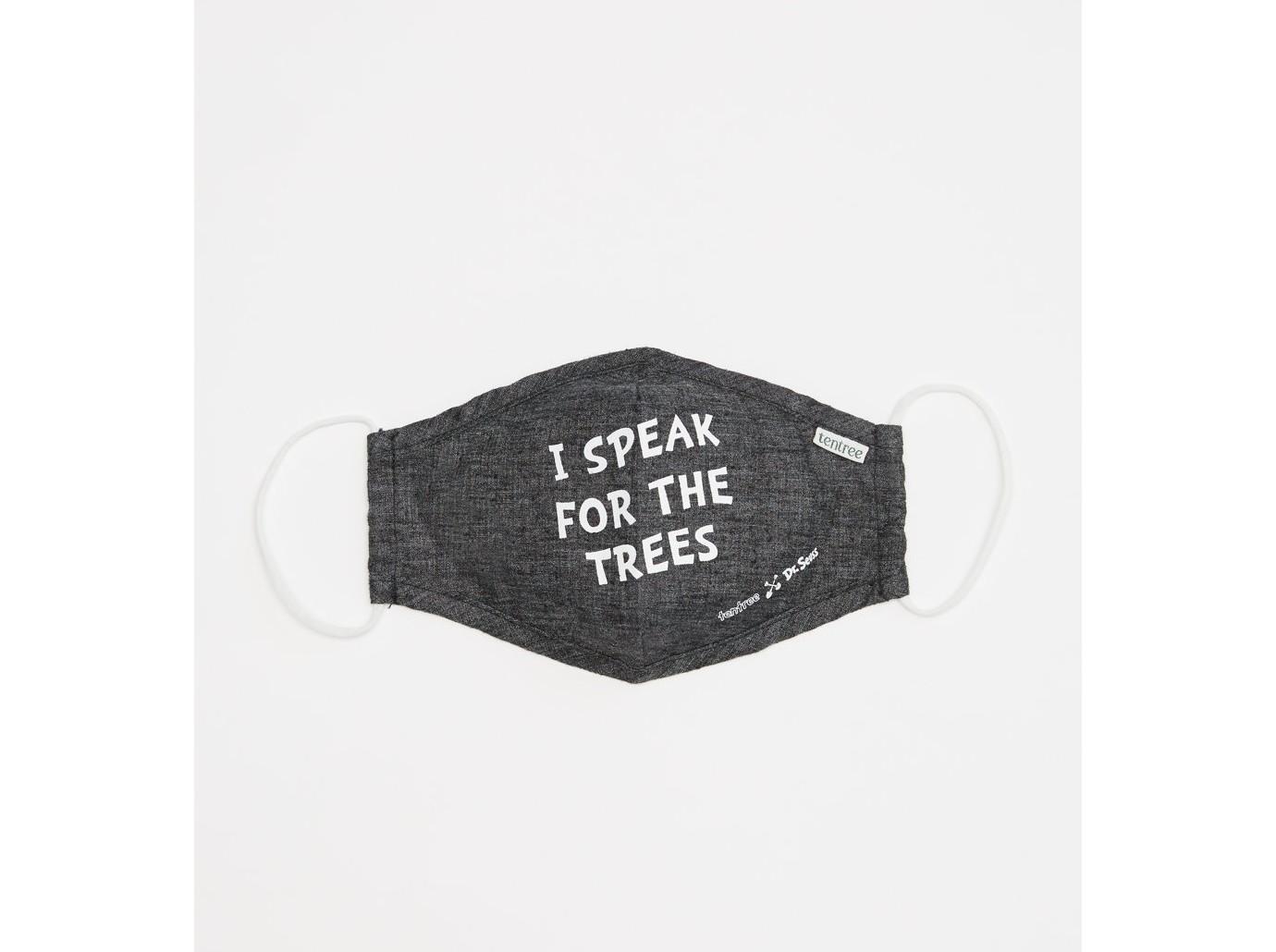 SHOP NOW/SEE IT
Tentree's Lorax Speak for the Trees Face Mask, made with organic cotton and hemp, retails for $8.
Tentree makes Earth-First essentials using the most sustainable (and comfortable) materials in the world. Every time you purchase an item, they plant 10 trees. By planting trees for every purchase, they're making big change accessible to everybody and showing the lasting impact that one small choice can have.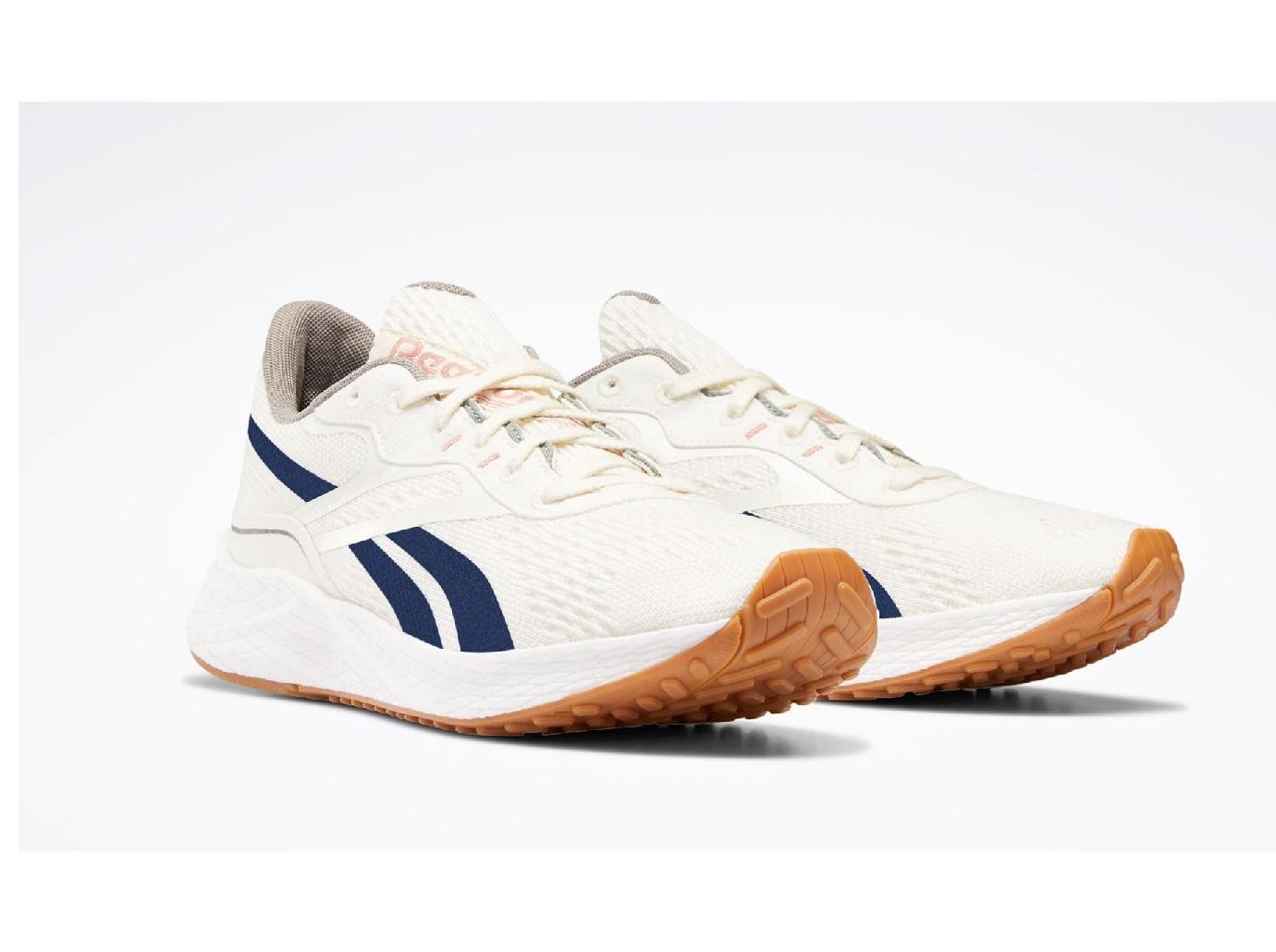 SHOP NOW/SEE IT
Reebok's Floatride Energy GROW retails for $120.
Launched last week, Reebok's Floatride Energy GROW is a sustainable, plant based running shoe. Sourced from plants and recycled materials, the ingredients that make up Reebok's sustainable products support our goal of creating innovative solutions that will help build a fitter planet without impacting performance. Floatride Energy GROW is an industry leading shoe for men and women within Reebok´s [REE]GROW category which guarantees at least 50% of the used materials are plant-based. To keep the high-performance standards of the best-in-class running shoe, each component was researched and tested to deliver this innovative product.
Article continues below advertisement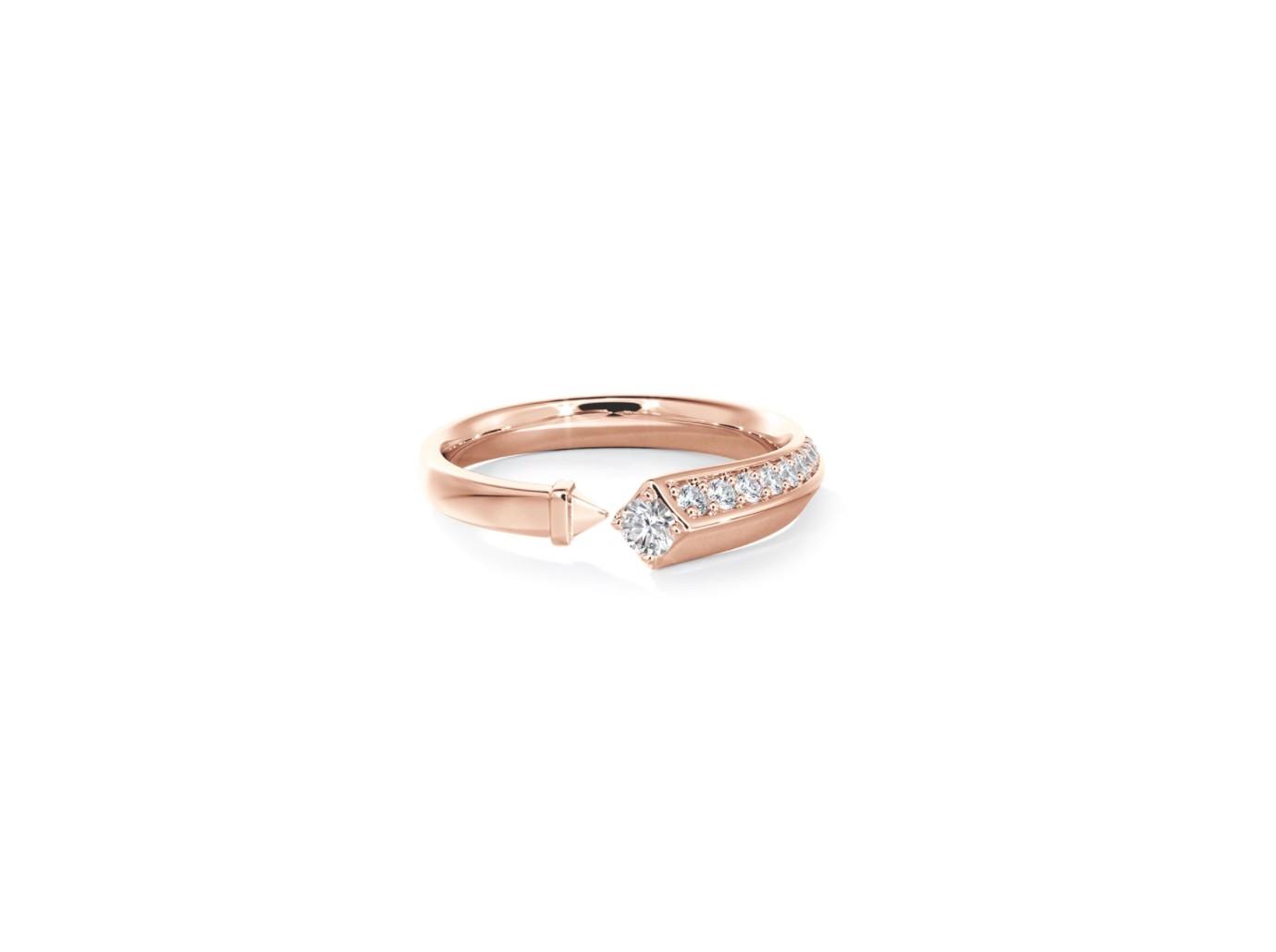 SHOP NOW/SEE IT
Forevermark's Avaanti Pavé Closed Ring retails for $1,495.
Forevermark's new Avaanti collection launched just in time for Earth Day, fitting as diamonds are April's birthstone. (Cynthia Erivo embodied the collection's trailblazing spirit at the SAG Awards earlier this month. Forevermark diamonds are natural, responsibly sourced, conflict-free and incredibly rare. Only 1% of the world's diamonds are eligible to become a Forevermark diamond. Forevermark, as part of De Beers Group, has established an ambitious plan for the future, called Building Forever. The initiative is focused on leading ethical practices across the industry, partnering for thriving communities, protecting the natural world and accelerating equal opportunity.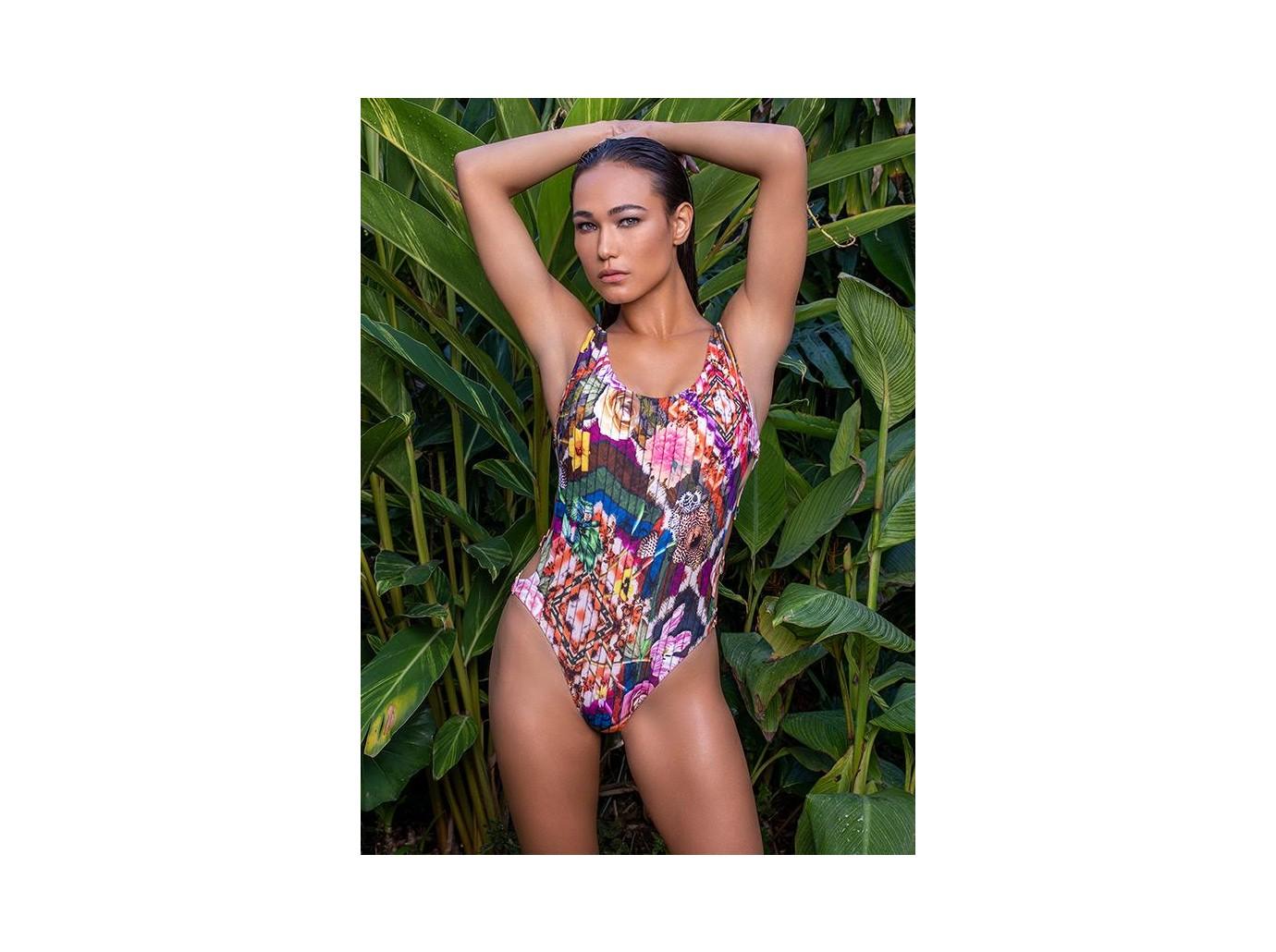 SHOP NOW/SEE IT
SWIMINISTA x The House of Christian Lacroix Peaceful One Piece retails for $198.
Eco-conscious brand SWIMINISTA took The House of Christian Lacroix's iconic prints from the catwalk to the cabana in an all-new collaborative collection of swimwear. Designed by Rock & Republic co-founder and serial mom-preneur Andréa Bernholtz, the SWIMINISTA line of comfortable, supportive swimwear features eco-luxury Italian recycled fabrics in adjustable, personalized fits in sizes A-DD.
Article continues below advertisement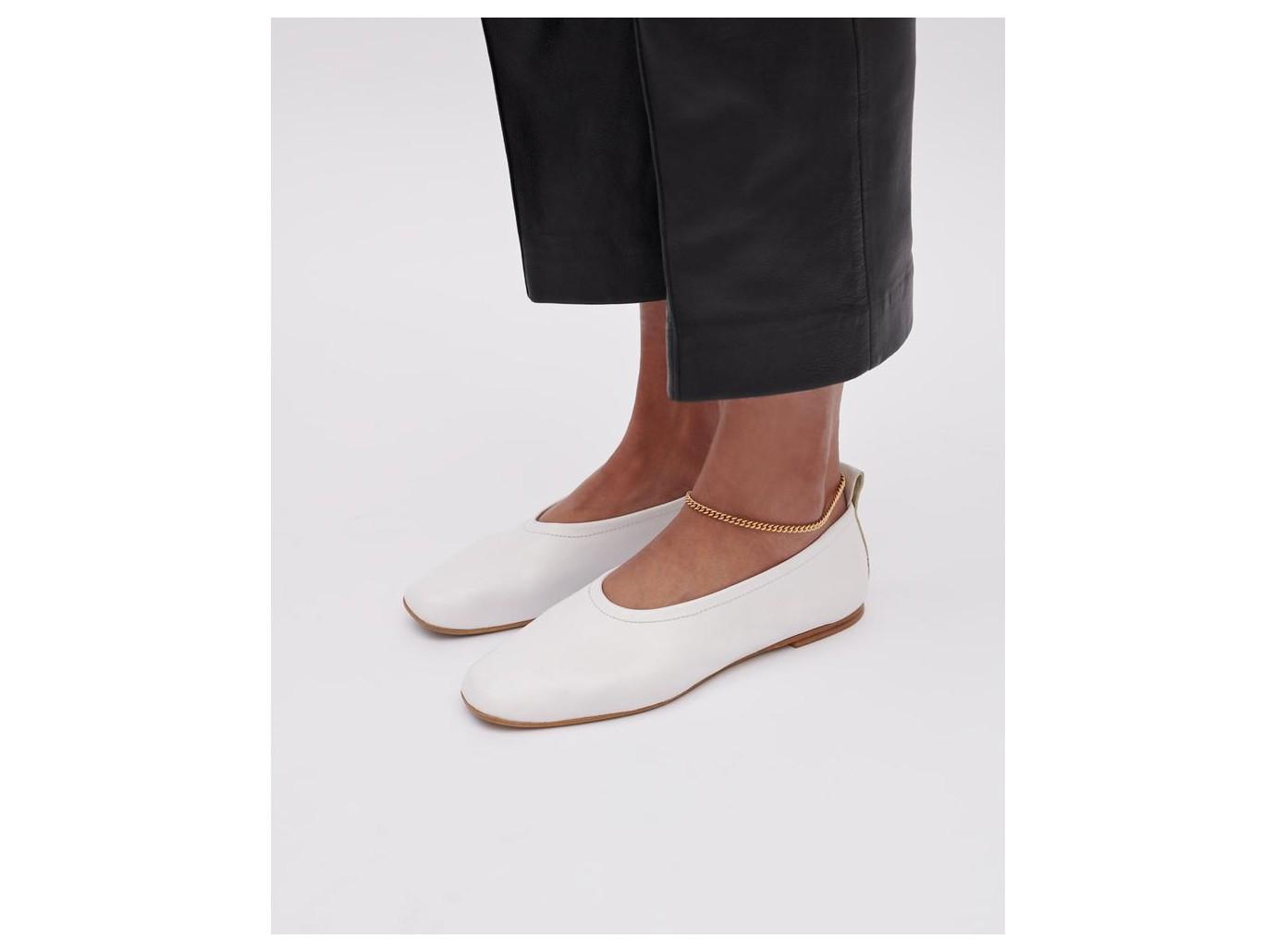 SHOP NOW/SEE IT
ESSĒN THE LABEL x Linden Cook's Made To Order Foundation Flat with Delicate Gold Anklet retails for $352.
The two sustainable and eco-responsible Australian brands have joint focuses for World Earth Day to highlight the issue with overproduction within the fashion industry. Both of the brands work on a pre-order business model and have partnered with their two best sellers; ESSĒN's The Foundation Flat & linden cooks fine/chunky chain to create this collaboration. Not creating a new product for the day but highlighting that made-to-order and pre-order fashion is one of the most sustainable ways of shopping, with ESSĒN THE LABEL reducing up to 90% of waste throughout production compared to other shoe production. Linden Cook is completely made-to-order, holding no stock which results in no waste throughout the jewelry brand. ESSĒN THE LABEL is also a carbon natural brand, offsetting their carbon emissions by tracking throughout the supply chain and working with TR[1]BE to calculate their emissions. The shoes are already handmade within solar-powered factories in Italy, Spain and Portugal, but now with each purchase of shoes, the brand protects 25 trees worldwide as well as donating to one of three charities that are close to the brand's heart.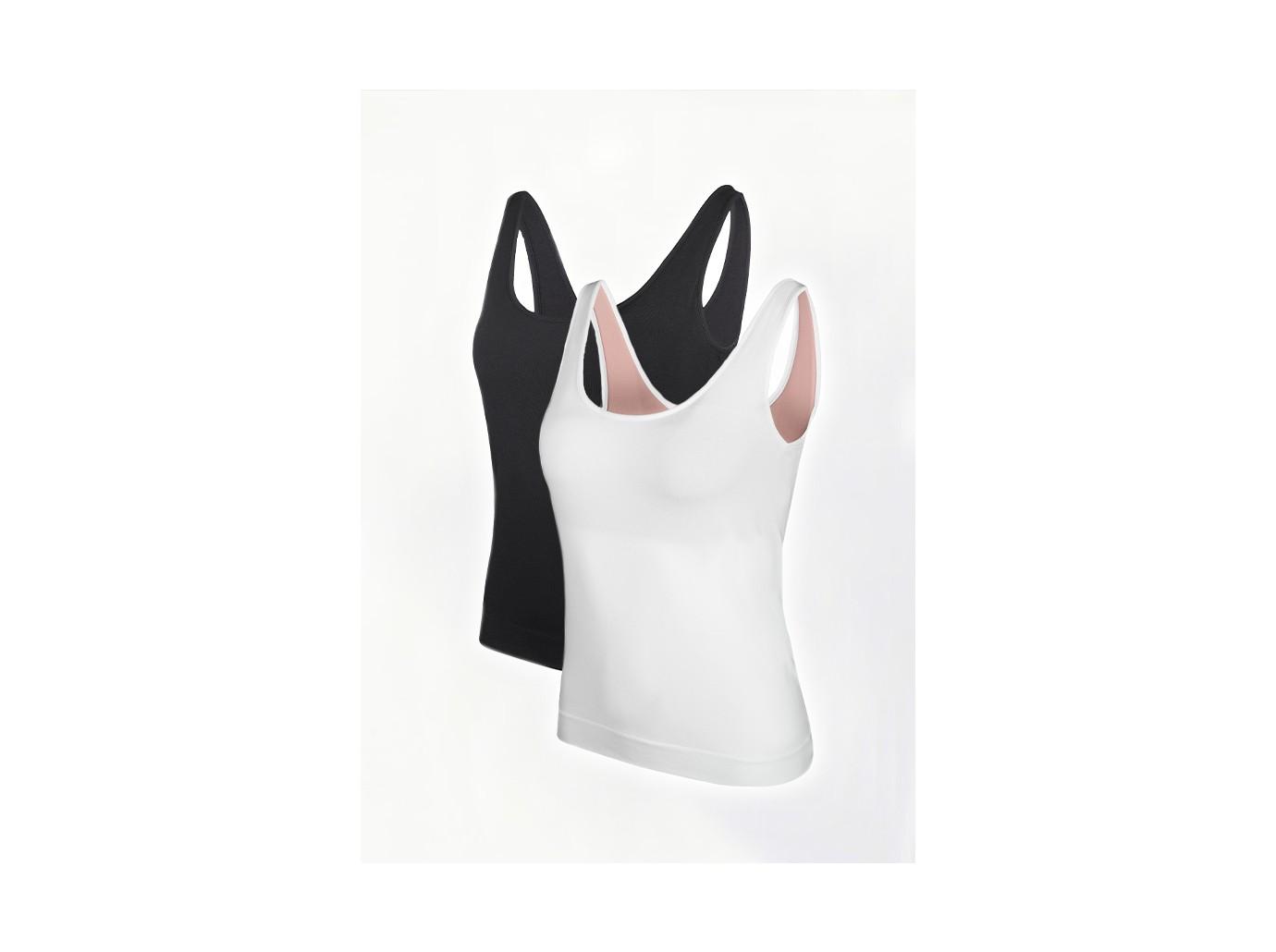 SHOP NOW/SEE IT
Free Reign's Everyday Tank retails for $74 each.
Free Reign's Everyday Tank is a modern remake of the bra-and-tank-in-one – addressing the "uni-boob" and one-size-fits-all issues of most shelf-bra tanks by designing molded soft cups that are sewn into the tank, meaning they won't fold over, get dimpled or fall out in the wash. Following sustainable practices, the brand's Everyday Tank is primarily made of TENCEL yarn, which is derived from trees in sustainably managed forests. The plastic polybag used to ship the tank is made from sugar cane, a renewable resource, and is 100% recyclable unlike the ingredients in conventional plastic bags and the brand's hang tag and printed collateral are printed on paper from certified sustainably managed forests. Free Reign has also teamed up with B.R.A. (Bra Recycling Agency) to help customers properly recycle unwanted bras. Fabric and foam are converted into carpet underlay cushion, and underwire and clasps are sold as scrap with proceeds going to charities that support breast cancer survivors.
Article continues below advertisement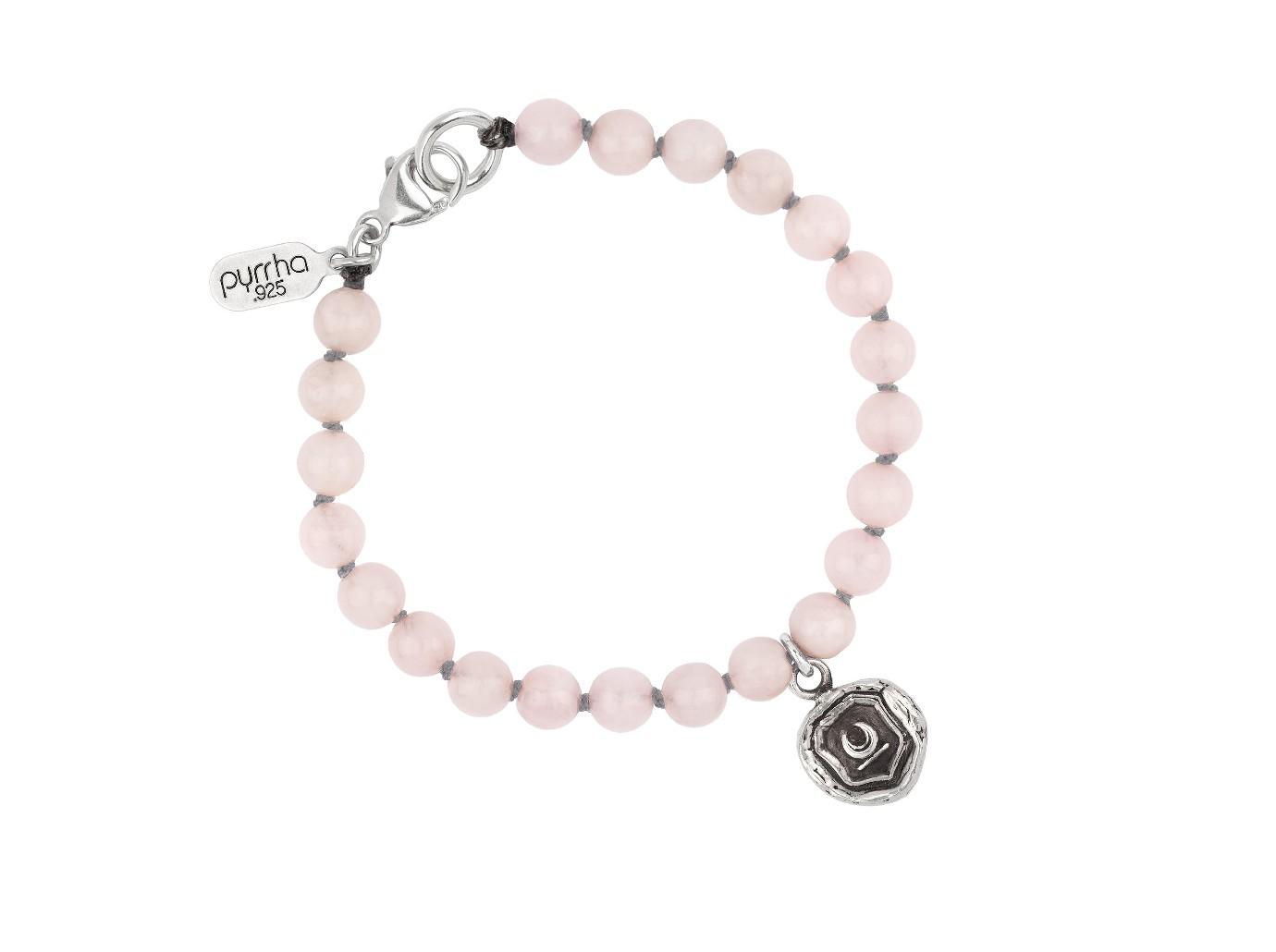 SHOP NOW/SEE IT
Pyrrha's New Beginnings Beaded Bracelet retails for $274.
Pyrrha offers meaningful, sustainable jewelry that is rooted in personal storytelling. The brand is committed to environmental responsibility – each piece is crafted with 100% reclaimed precious metals in the company's carbon-neutral Vancouver studio. As a certified B Corp and member of 1% for the Planet as well as Responsible Jewellery Council, Pyrrha's commitment to sustainability extends to their packaging as well – all their printed materials, gift boxes, and shipping boxes are all made from recycled and/or FSC certified paper.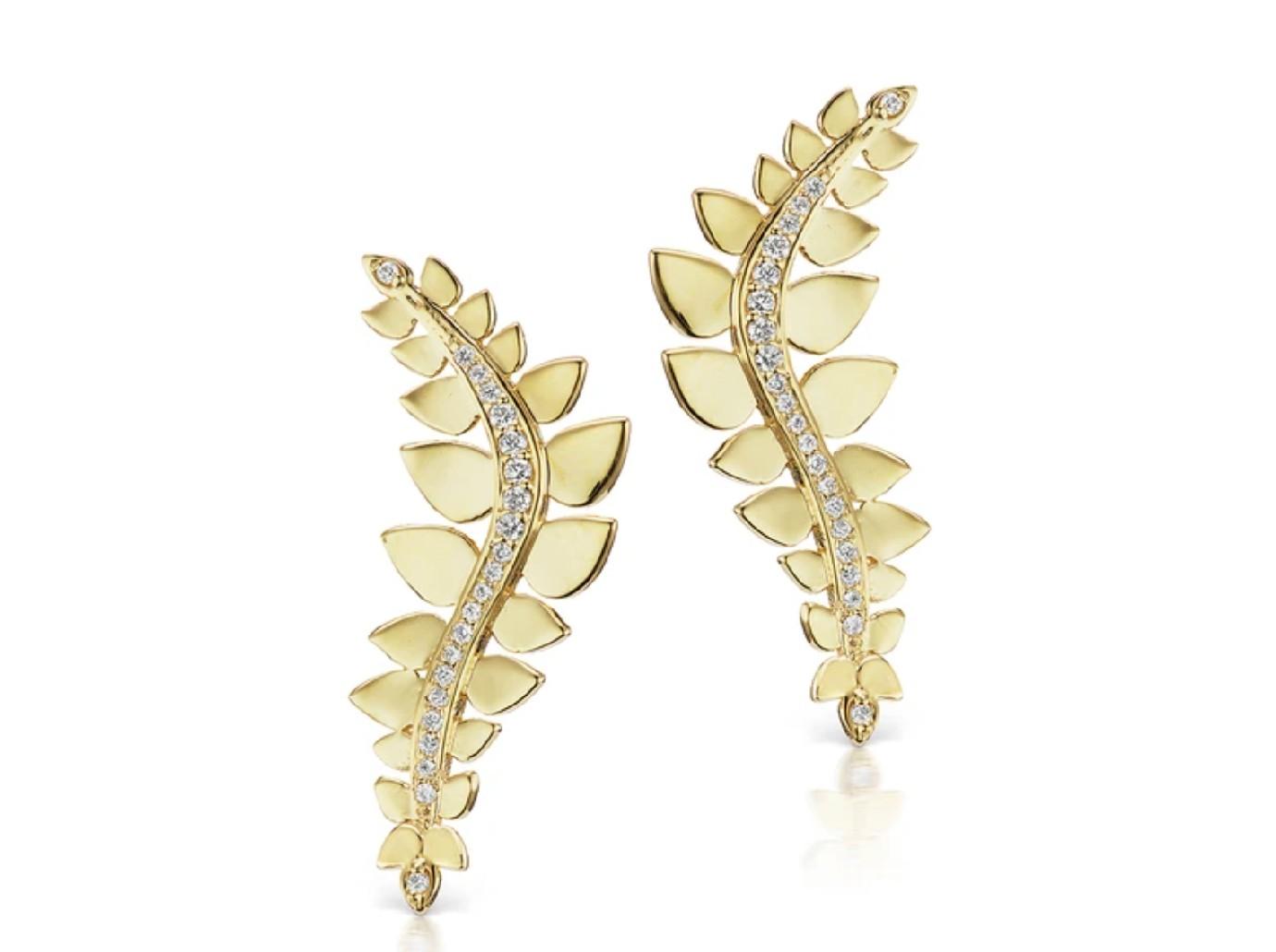 SHOP NOW/SEE IT
KBH. Jewel's 14K Gold Leaf Climbers retail for $1,280.
KBH Jewels is a sustainable fine jewelry line created with 100% recycled gold, grown (lab) diamonds, and sustainably cultured South Sea pearls. KBH is on a mission to make you look and feel good, while making a positive impact on our planet. Family, tradition and incorporating circular practices and sustainable materials are at the heart of the brand. KBH Jewels is a proud member and supporter of Positive Luxury, Female Founder Collective, Ethical Metalsmiths, Pure Earth, Mercury Free Mining, The No Dirty Gold Campaign, Earthworks and MJSA.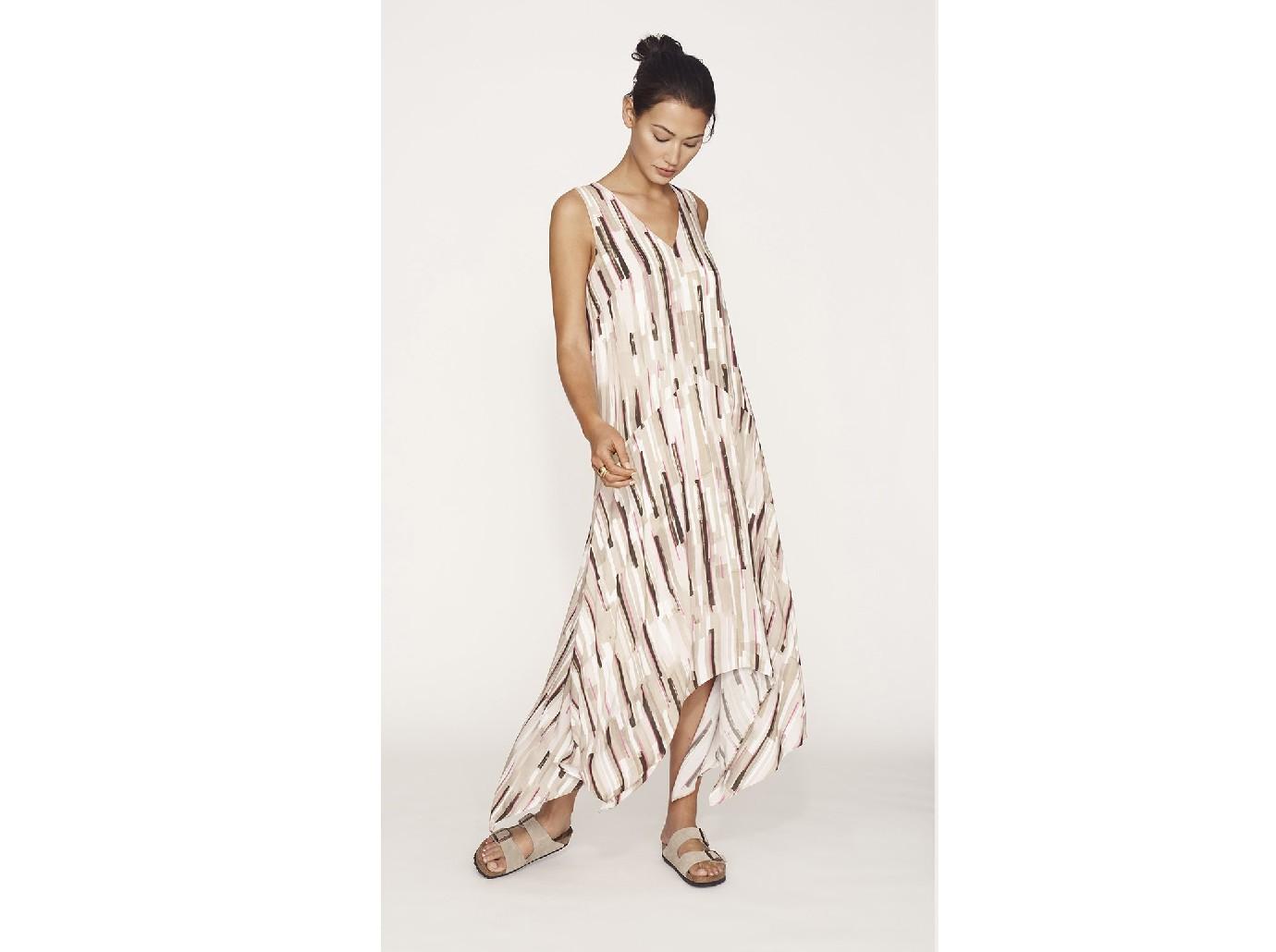 SHOP NOW/SEE IT
b new york's Eco Handkerchief Dress retails for $220.
This dress is made using recycled viscose derived from certified renewable wood sources using an eco-responsible production process. With its abstract print, on-trend dropped waist and flowy handkerchief hem, it gives off that effortless spring chic vibe for a true seasonal staple. b new york is a responsible and conscious lifestyle apparel brand that is rooted in sustainable and eco-friendly practices. The company takes an ethical approach toward manufacturing and strives every day to find new ways in which they can reduce their impact upon the planet.
b new york uses sustainable and organic materials wherever possible and incorporates recycled or recyclable materials – like BCI Cotton, Lenzing, Ecovero, Tencel and Repreve -- into all their designs. The brand also utilizes digital printing, which uses less water and 4x less ink than traditional screen printing. This Earth Day, get 30% off all full price styles with the code EARTH30 on bnewyorkbrand.com.