SHOPPING
Long Locks: How To Rock Hair Extensions This Summer – Get The Look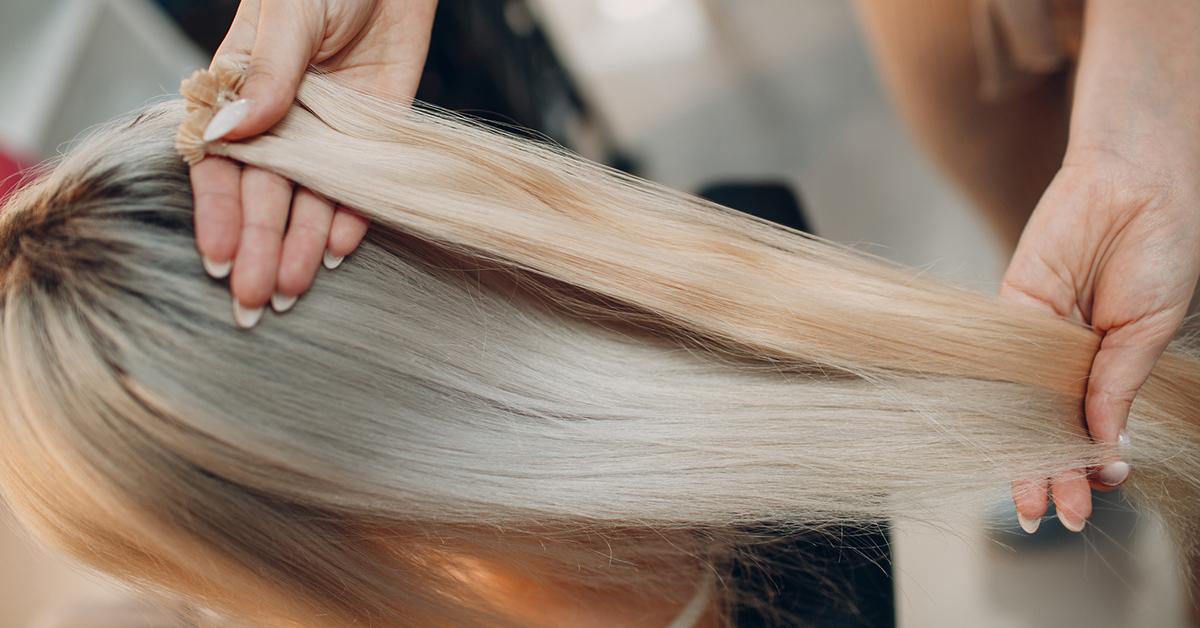 All products featured on OK! Magazine are independently selected by our editors. However, when you buy something through our retail links, OK! Magazine may earn an affiliate commission.
Article continues below advertisement
Between the blooming trees and (soon-to-be) warm weather, it seems summer – a.k.a. the official season of carefully contemplating cutting your hair short only to immediately miss your long locks – is on the horizon.
But contrary to popular misconception, it is possible to rock long hair and chop it too: Enter hair extensions. Although seemingly intimidating, extensions can help you get the best of both hair worlds – with the proper techniques.
From what is considered the "Rolls Royce" of hair extensions to advice for proper hair maintenance, here are three expert-backed tips to rocking extensions this summer.
Rock It With Confidence

Invest In A Good Set

Take Care
Article continues below advertisement
Rock It With Confidence
Just like most other beauty trends, it seems the key to rocking hair extensions is simple: Wearing it with pride.
Once considered taboo, the narrative surrounding hair extensions has drastically changed in the age of social media. For years, extensionists like celebrity hairstylist Takisha Sturdivant-Drew often had to work in secret, keeping their high-profile projects confidential.
"I'm like, 'But don't you want people to know the truth, especially young kids who look up to you?'" Sturdivant-Drew recalled to Allure of her clients. "It's better to be honest."
Enter Instagram. In more recent times, stars have approached extensions more candidly, even tagging their extensionist in their Instagram posts. "That's their way of saying, this is really not me; I borrowed this hair," the stylist explained, likening this honesty to "playing dress-up."
With stars proudly and publicly rocking extensions, they have seemingly evolved from a celebrity hair secret to a unique way of adding volume to the hair and experimenting with new looks – as celebrity extensionist Priscilla Valles said it should be.
ANGELINA JOLIE GOES VIRAL FOR ROCKING SHODDY HAIR EXTENSIONS AT 'ETERNALS' PREMIERE IN ITALY: PICS
"The more we normalize extensions as an extra hair accessory, or like getting your hair color done, the better it is for everyone," she noted later in the same article. "So many women are insecure about their hair. A lot of people in the public eye known for having the 'best' hair really have a head-full of extensions."
Invest In A Good Set
Beyond confidence, another way to set yourself up for extension success is by treating the additional hair like an investment piece to be used well into the future.
​​"When it comes to extensions, you really pay for what you get," Valles, who has her own line of hair extensions with extension brand Glam Seamless, admitted in a recent interview with the New York Post. "If an extension seems on the cheaper end it's probably not the best quality of hair and you will be stuck replacing your sets pretty often — so it's best to invest in a good quality set of extensions."
The hallmark of a good quality set of extensions? Dubbed the "Rolls Royce of extensions," the stylist said purchasing keratin bonded extensions, which are applied and removed by a professional, are generally a good idea. ​​"They move and flow so naturally because [the bonding point] is the width of a grain of rice," Valles explained. "You're basically building a wig on the head."
Article continues below advertisement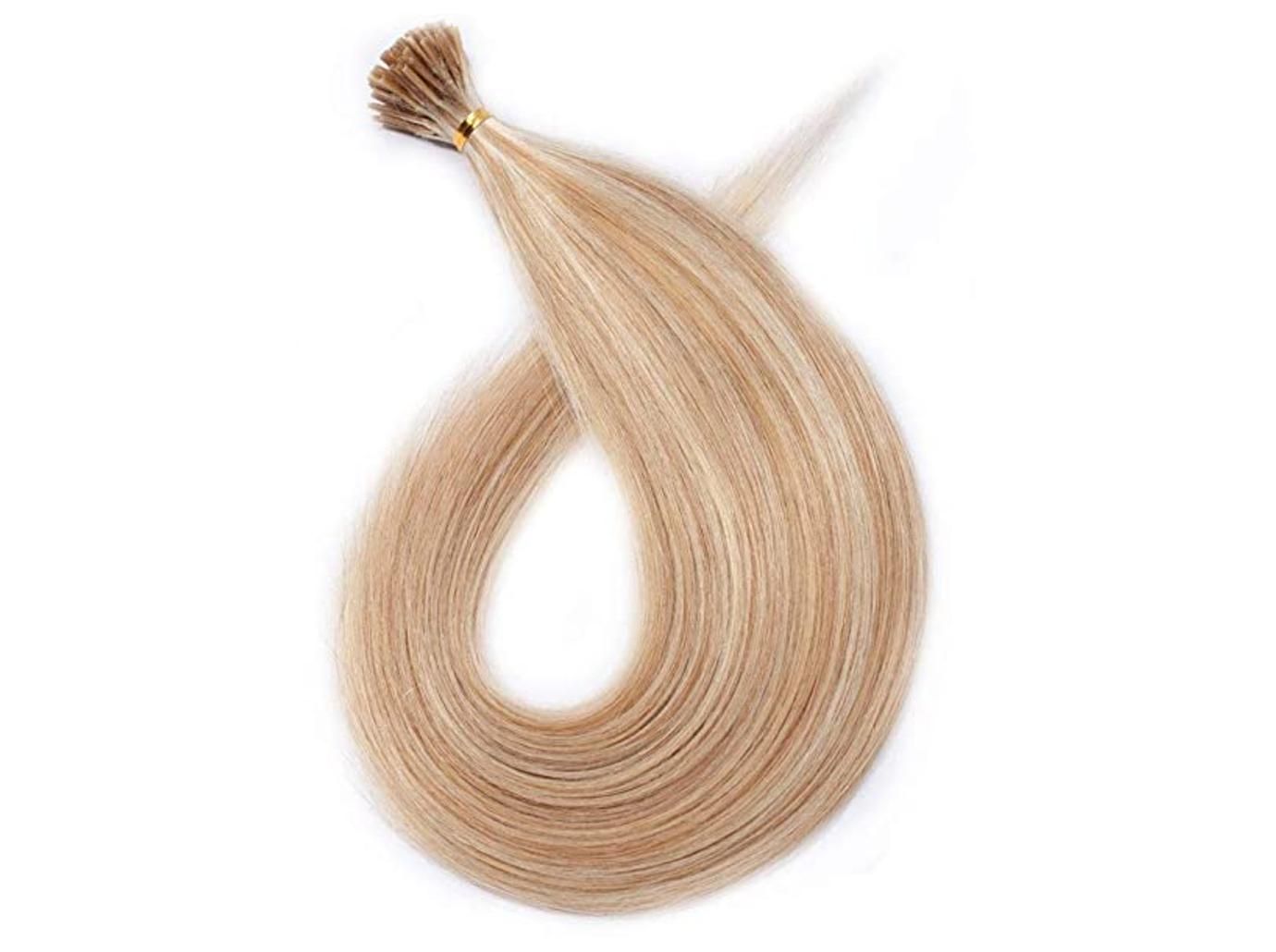 SHOP NOW/SEE IT
The 100 Strands/Pack I Tip Remy Human Hair Extensions Pre Bonded Keratin Stick In Hair Extensions Cold Fusion Hair Piece For Women Long Straight #18P613 Ash Blonde&Bleach Blonde 22'' 50g retails for $55.90 at amazon.com.
Take Care
Considering that quality extensions can sometimes come with a hefty price tag, it's imperative to keep them looking and feeling good.
For Valles, maintenance is relatively simple – after removing the extensions, she said she brushes them out, applies some dry shampoo and places them in a silk or Ziploc bag for storage, the expert told the New York Post. Beyond day-to-day maintenance, she washes her extensions "every six to 12 weeks depending on how much product is being used when you wear them."
7 THINGS YOU NEED TO KNOW BEFORE GETTING HAIR EXTENSIONS LIKE THE CELEBS!
According to celebrity hairstylist Sabrina Porsche, a good rule of thumb is to treat your extensions like they're your actual tresses. "The best way to maintain your extensions is to take care of them as you would your own hair," she explained to Allure, adding that it's important to "use products that you would use on your hair" and avoid "too many harsh chemicals."
Famed stylist Kim Kimble seemingly agreed. "Hair extensions require special treatment as there is no oil traveling down the hair shaft, meaning the hair becomes dry," she said. "Always use products that are hydrating and gentle on the hair," she continued, advising that extension-wearers "choose products that are sulfate-free, have mild detergents, and provide lots of moisture and hydration."
Article continues below advertisement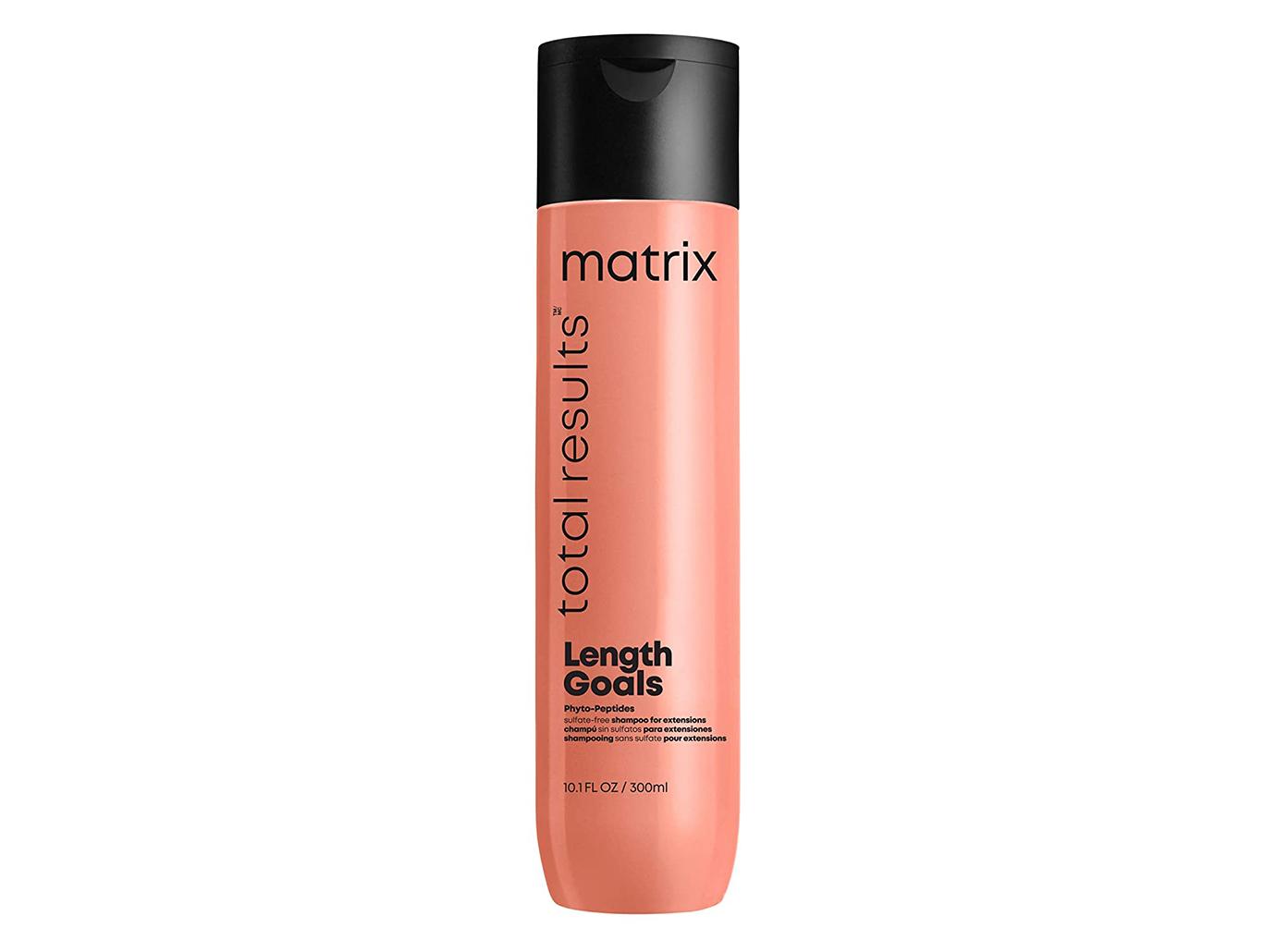 SHOP NOW/SEE IT
Matrix's Total Results Length Goals Shampoo retails for $17 at amazon.com.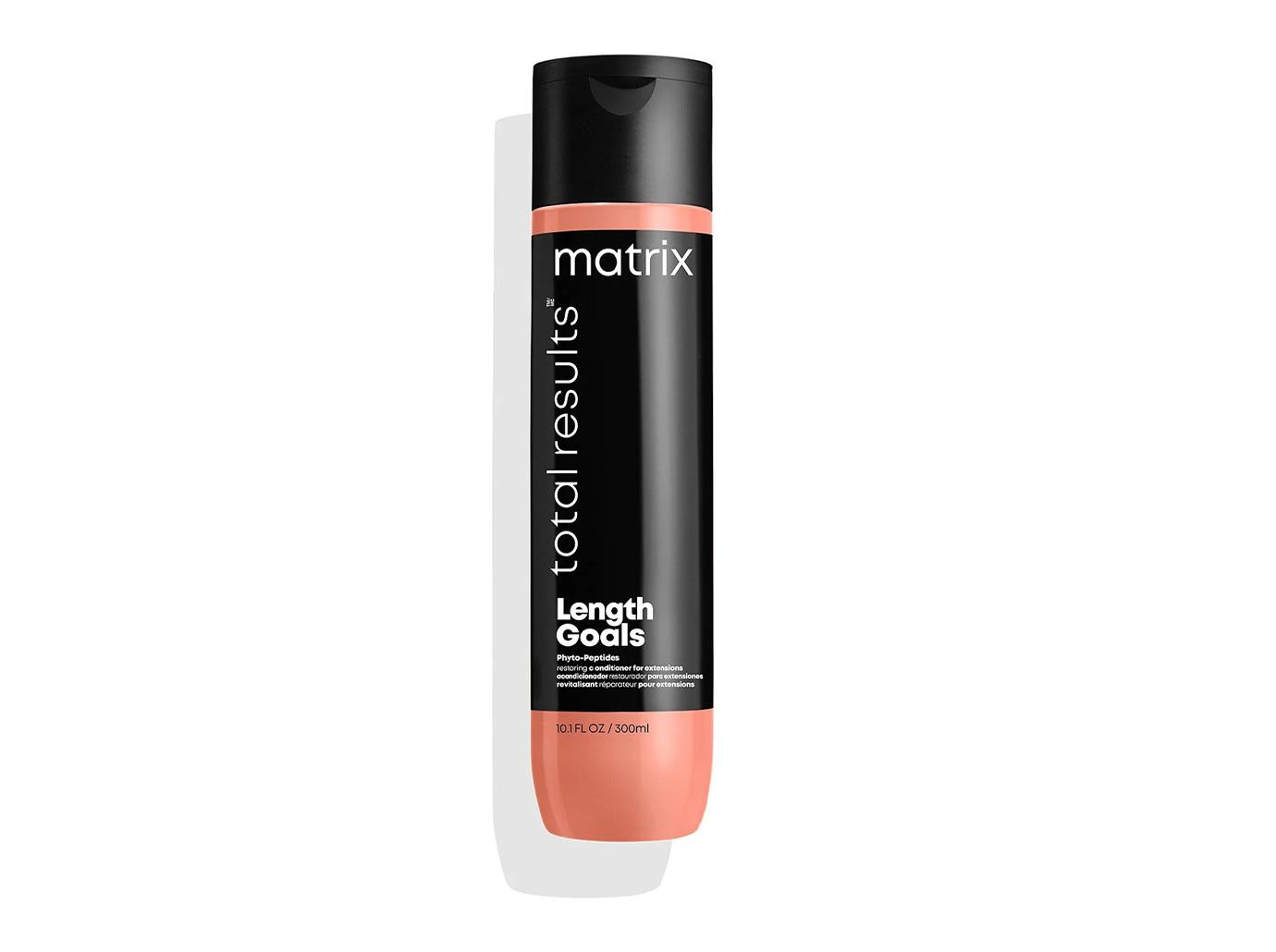 SHOP NOW/SEE IT
Matrix's Total Results Length Goals Conditioner For Extensions retails for $20 at amazon.com.