SHOPPING
Vanessa Hudgens Swears By This 3-In-1 Gut Health Supplement — Shop Now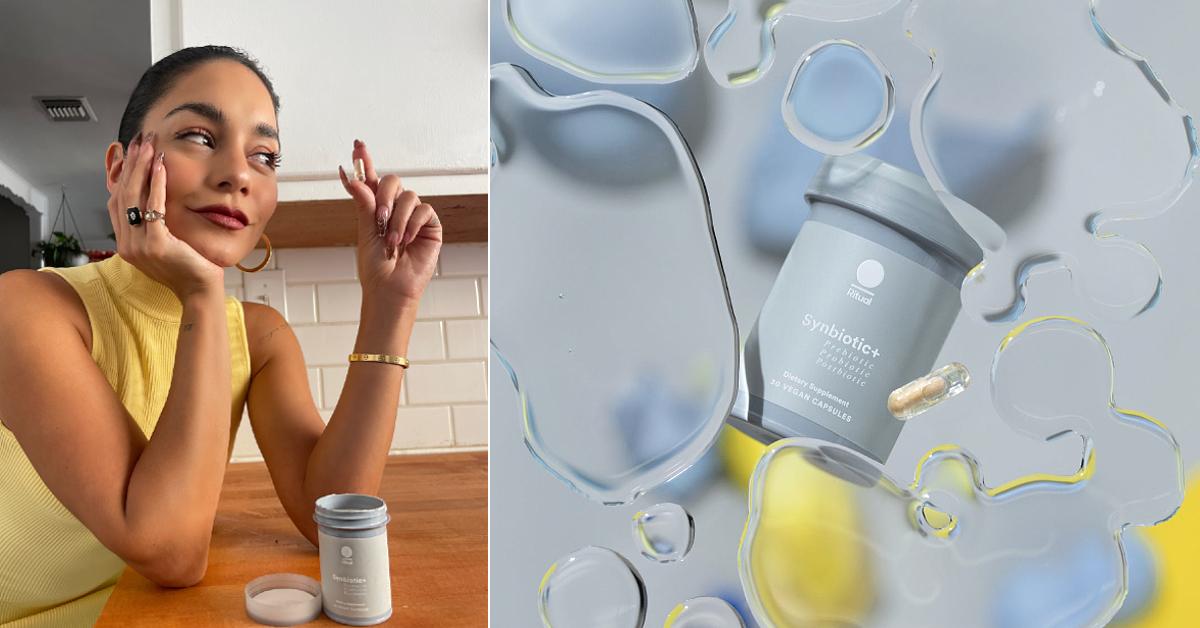 It's a healthy girl summer!
When she isn't striking a pose in a stunning bikini, actress and it-girl Vanessa Hudgens spends her time improving her overall wellness and healthy habits.
Trying to get on the right track of having a nutritious diet and a manageable balanced routine, but not knowing where to start, can be both overwhelming and intimidating. Many of us know vitamins and supplements may be the key to all of our gut health concerns, but leaping over the hurdle of actually purchasing one can be hard to overcome — especially when there are endless options to choose from.
Luckily, we can now turn to our favorite celebrity icon for both fashion inspiration and recommendations on how to live a healthy lifestyle. Hudgens has discovered a high-quality solution to all of our tummy troubles: Ritual's Synbiotic+ pill.
THESE SUPPLEMENTS WILL BETTER YOUR MORNING ROUTINE — SHOP NOW
Article continues below advertisement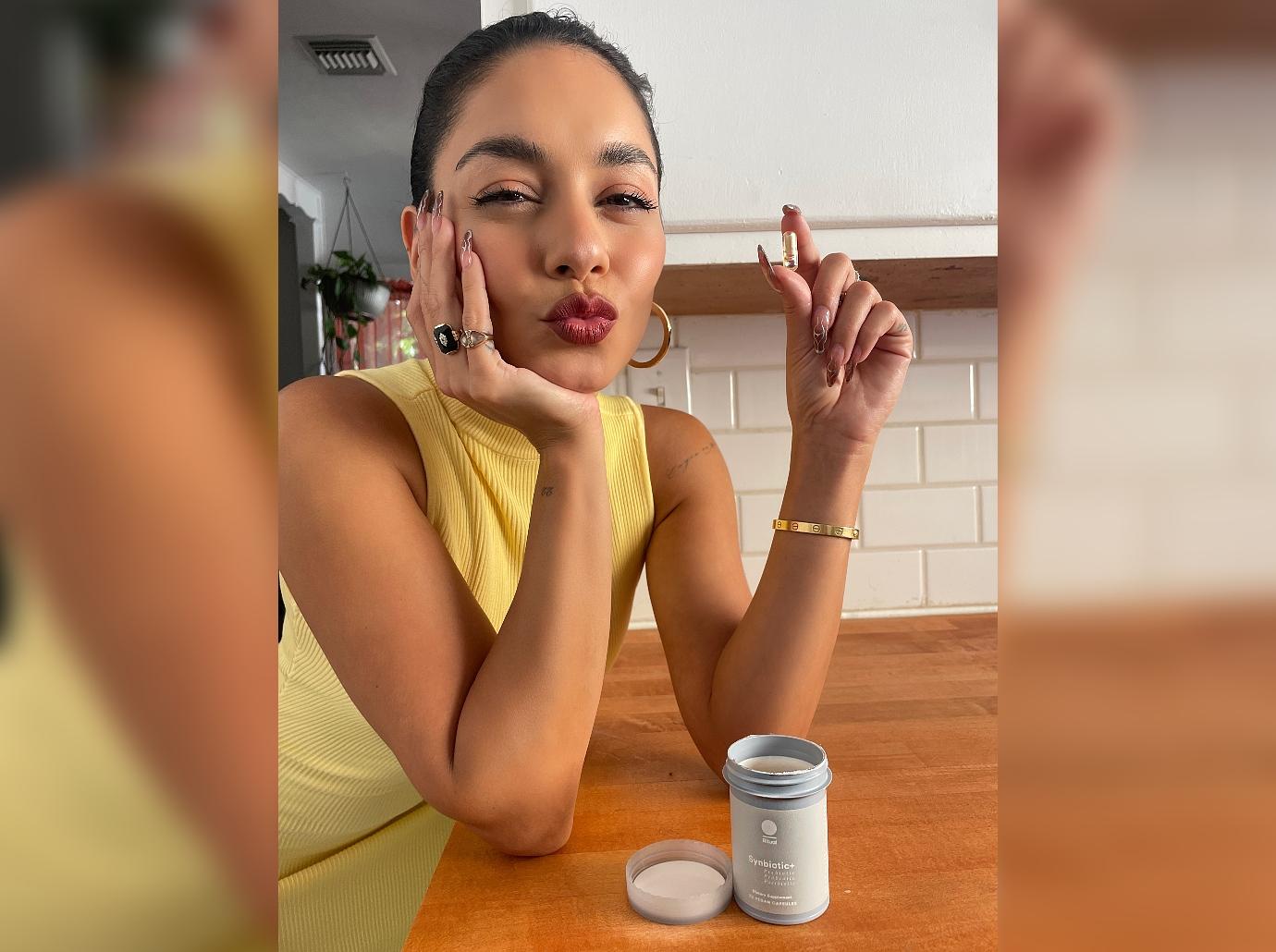 "I am obsessed with Ritual's Synbiotic+. I had been researching best probiotics after all my friends had been talking about their gut health, and loved that Ritual's was a 3-in-1 prebiotic, probiotic, and postbiotic in one single (delayed-release!) capsule. Best thing is I don't have to refrigerate it when I'm traveling," stated Hudgens. "It's also super well researched and has two of the world's most clinically studied probiotic strains. The best part of my wellness routine."
Just one convenient capsule provides your body with three different beneficial bacterias, so you don't have to think twice (or even three times) about it! We promise your body will thank you later!
The synbiotic supplement has incredible benefits — including bloat support, strengthening your immune system, helping grow good bacteria and building a protective gut barrier.
So, next time you are feeling a little gassy or tired of the discomfortable bloating you may deal with following a meal, you may want to consider trying out Hudgens' hidden medicine cabinet cure.
LITTLE MISS SKIN CARE OBSESSED: OK!'S ADORABLE GUIDE TO THE PERFECT SELF CARE ROUTINE — SHOP NOW
Interested in Vanessa Hudgens' travel wellness essential? OK! helps you shop Ritual's Gut Health Synbiotic directly through our site below!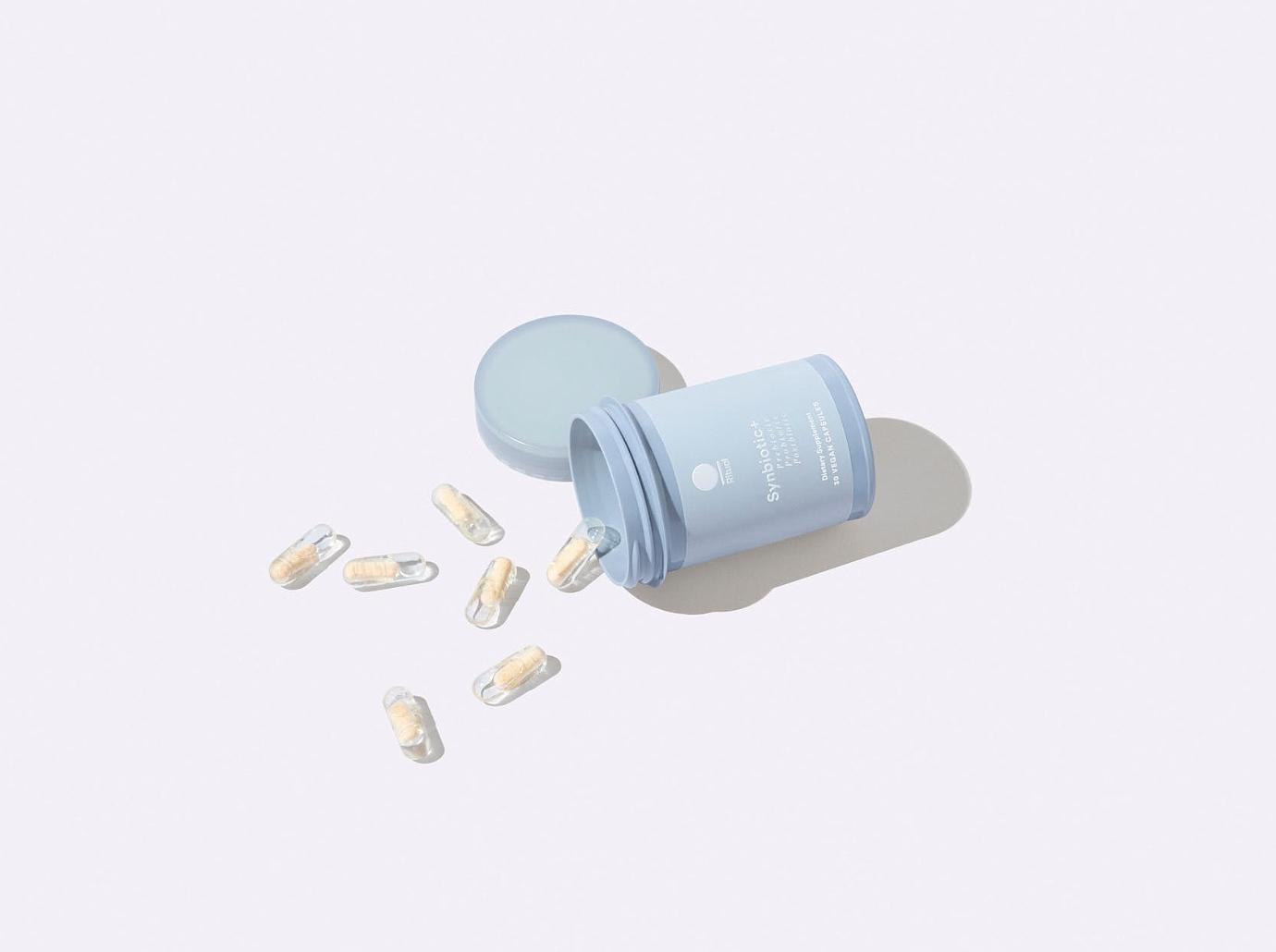 SHOP NOW
Ritual's Gut Health Synbiotic+ 3-In-1 Supplement retails for $50 at ritual.com.