EXCLUSIVE
Trouble In Paradise For Blake Shelton And Gwen Stefani: OK!'s Exclusive Details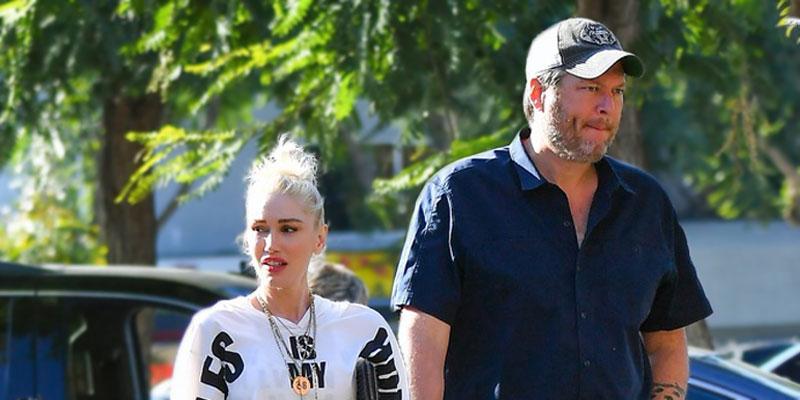 Are they really 'Happy Anywhere'?! While the duo looked adorable performing at the American Country Music Awards together on Wednesday, September 16, Blake Shelton and Gwen Stefani's romance has hit a speed bump, OK! has learned.
A friend of 50-year-old 'No Doubt' singer exclusively tells OK! that their romance is far from perfect, explaining that the couple disagrees "on all the big things in life, including where to live and especially politics."
Article continues below advertisement
COUNTRY MUSIC IS BACK! THE FULL LIST OF WINNERS FROM THE 2020 ACM AWARDS
Some of Stefani's friends have warned her that Shelton may not be Mr. Right, after all. "Gwen and Blake are totally different," the sources dished. "A fish can fall in love with a bird, but where will they make a home? They are great when they are together alone but whenever they are around his friends or her friends, it never ends well. One of the reasons these two are still not married after five years together is because they can't even agree if they should get married in his beloved Oklahoma or her home of Los Angeles."
Article continues below advertisement
Added the insider: "Blake is a good-old country boy, and Gwen's a cool, punk-rock L.A. queen. Her friends are all liberals that support a woman's right to choose and LGBTQ rights too. Gwen hosted an Obama fundraiser at her home in Beverly Hills and is friends with Michelle Obama," the source added. "Blake is much more conservative. As the election gets closer and closer, they are struggling to find common ground. The next 4 weeks before election day are going to be rough."
In 2016 the 'God's Country' singer, 44, took to Twitter to apologize for a series of offensive homophobic and racist tweets that were deleted. In 2011 he said: "Standing in line at a coffee shop in LA talking with the man in front of me. He orders a skinny caramel latte. I couldn't tell he was gay!!!" In 2015 he asked: "Question for my gay followers ... are skittles ya'll's favorite candy?"
The couple first met in April 2014 on The Voice and made their first appearance together at the Vanity Fair 2016 Oscars afterparty. The musicians just moved into their $13.3 million L.A. mansion together, which they bought in October 2019, with the blonde beauty's three sons — Kingston, 14, Zuma, 12, and Apollo, 6.