EXCLUSIVE
Kris Jenner Won't Be Joining 'Real Housewives': 'Those Ladies Earn Nothing Compared' To The Kardashians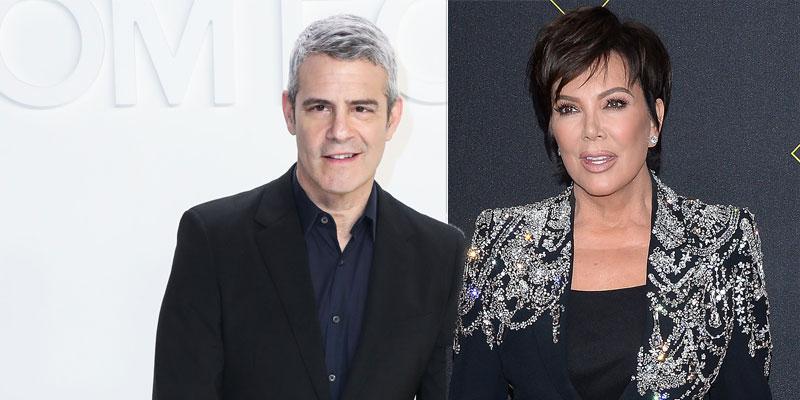 Kris Jenner is NOT joining the The Real Housewives of Beverly Hills since they wouldn't pay her enough, and she wouldn't work for boss Andy Cohen, OK! has exclusively learned.
"Kris is the creator, executive producer and star on Keeping Up With the Kardashians — one of the most successful shows in television history — why would she go from this to just being another replacement cast member on a show that is coming to an end? Kris is used to being the boss and would never join another show unless she was also made an executive producer and given edit approval," sources tell OK!.
Article continues below advertisement
'WE HAVE NOT CROSSED THAT BRIDGE YET': RYAN SEACREST ON POSSIBLE KUWTK SPIN OFFS
"Kris isn't going to take Andy seriously as a boss. Kris knows more about producing a hit show than him," the source continues. "Plus, those ladies earn nothing compared to the Kardashian money she got as a producer, creator, star and her cut as manager from everyone else on that show. Simply put, Bravo can't afford Kris."
This week, Cohen addressed rumors of Jenner joining the franchise on his SiriusXM channel Radio Andy. "I got so many DMs and tweets saying Kris should join the Housewives. She is good friends with Kyle Richards, this should happen, make it happen and then I tweeted that I would be talking about it on the radio today and I got a whole bunch of tweets saying don't do it. It's so interesting to me," Cohen said.
Article continues below advertisement
"I think it would be a huge get too, and by the way, she is already connected with the cast. She knows, she's good buddies with Kyle Richards no joke, she knows everyone on the show," Andy continued.
CAITLYN JENNER 'HEARD' 'KUWTK' WAS CANCELED 'ON THE NEWS': 'NOBODY CALLED ME'
"She is buddies with Lisa Rinna I think. I don't think she would do it. She is leaving a show for which she has total control over. Why would she leave and join a show that she has no control over? She wouldn't be an executive producer of the show, she wouldn't have control over the edits so I think for someone who is used to having so much power over a show, I can't see her surrendering that power," the 52-year-old producer added.
Article continues below advertisement
KUWTK, which is produced by Bunim-Murray Productions and executive produced by Ryan Seacrest, will start airing its 19th season on September 17 and will be followed by one final season in 2021.
Sources exclusively told OK! that the family wasn't quite ready to walk away from the show yet, but the network refused to pay another $150 million to keep the Kardashian family around for another five years.
"The last deal Kris signed was in 2017 giving her and the family $30 million per season. That deal has expired, and greedy Kris wanted at least $40 million per season to continue even though ratings have been declining dramatically," a source told OK!.
We have no doubt that Kris isn't done with TV yet, but one thing is for sure: she won't be joining RHOBH anytime soon!