REALITY TV
Caitlyn Jenner 'Heard' 'KUWTK' Was Canceled 'On The News': 'Nobody Called Me'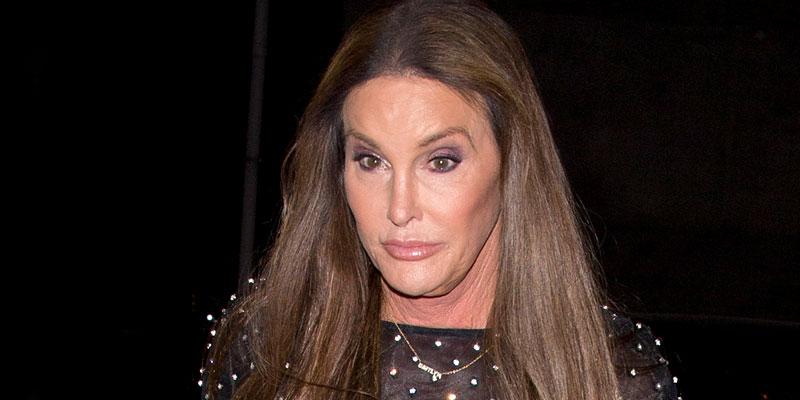 After Kim Kardashian took to Instagram on Tuesday, September 8, to announce that Keeping Up With the Kardashians would end in 2021, the famous family forgot to tell someone very important: Caitlyn Jenner. "I heard it on the news!" the 70-year-old said during an interview on Australia's The Morning Show. "Nobody called me, I heard it through the media. Was I surprised? No."
Despite not being included, Jenner — who was previously married to Kris Jenner for over 20 years — couldn't help but rave about her brood. "It's probably the greatest reality show in history," she shared. "There are over 500 episodes, 14 years."
Article continues below advertisement
'WE HAVE NOT CROSSED THAT BRIDGE YET': RYAN SEACREST ON POSSIBLE KUWTK SPIN OFFS
"These girls have done just an amazing job to keep the show going, coming up with material" she continued. "I remember the first meeting we had with E! and we were sitting in the room, the girls, Kris, and myself, and they wound up — they said, 'We don't know if we get it, but we will order six shows.' One camera doing six shows. We got about four shows in and then they ordered 12 shows and it went from there, and it just seemed like it never stopped. The girls have done and Kris have done just an amazing job with the show and keeping it going this long. But kind of everybody is in a different place, and I think it's time to move on. But what a run."
While fans were stunned that the E! series would be coming to an end, the former Olympian acknowledged that "nothing lasts forever and shows do come and go."
THE KARDASHIAN KREW REACTS TO THEIR REALITY SHOW ENDING AFTER 14 YEARS — SEE THEIR RESPONSES
Jenner also noted that "all of the kids have moved on into their own areas" and that's one of the reasons why they need to start a new chapter in their lives. "I mean Kendall Jenner, you know, top model in the world, she works really hard at that," she began. "Kylie Jenner got into the cosmetic world, Kim got into the cosmetic world, the shapewear business, she is studying to be a lawyer, she's got four kids. I mean, the list goes on and on and on. They have very busy lives, and they have all branched out into other things and so I think they really want to pursue the other things."
Article continues below advertisement
Jenner was prominently featured in KUWTK up until she got divorced from Kris, 64, and started to transition.
The 39-year-old KKW Beauty founder announced the devastating news on social media earlier this week. "It is with heavy hearts that we say goodbye to Keeping Up With the Kardashians," she began. "After what will be 14 years, 20 seasons, hundreds of episodes and several spin-off shows, we've decided as a family to end this very special journey. We are beyond grateful to all of you who've watched us for all of these years — through the good times, the bad times, the happiness, the tears, and the many relationships and children. We'll forever cherish the wonderful memories and countless people we've met along the way."
THE 10 BEST MOMENTS FROM 'KEEPING UP WITH THE KARDASHIANS'
However, OK! exclusively reported that the reason KUWTK is going off the air is because the network didn't want to pay the family $150 million for the next five years.
"The last deal Kris signed was in 2017 giving her and the family $30 million per season. That deal has expired, and greedy Kris wanted at least $40 million per season to continue even though ratings have been declining dramatically," a source told OK!.
"The negotiations were going nowhere. E! was interested in keeping the show on the air, but there was no way the network could continue paying the family the same amount of money for almost half as many viewers. In the end it was better for everyone to say goodbye," the insider added. "Although Kris isn't giving up just yet, she is busy on the phone shopping the show around to other networks … but not at a discounted price."