NEWS
Corinne Olympios & DeMario Jackson Reunite On 'BIP' Finale & It's Awkward AF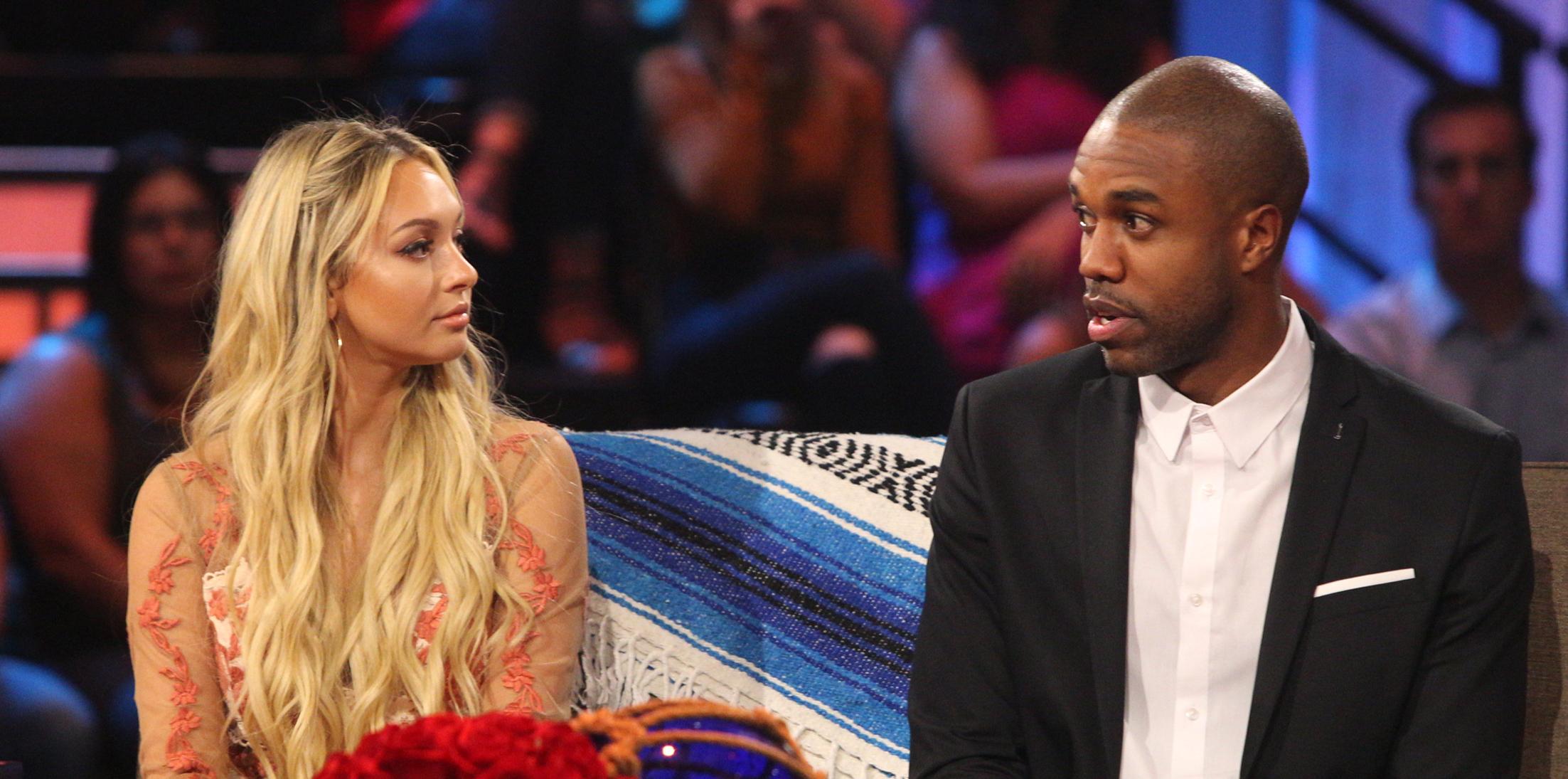 Corinne Olympios and DeMario Jackson reunited on the Bachelor In Paradise finale on Monday night, but this time there was no PDA involved.
Unlike their first public outing together, outside a Hollywood club last month (they were all over each other), the two were on their best behavior (which was somewhat awkward) as they sat down for their first joint interview, since their now infamous BIP sex scandal, with Bachelor host Chris Harrison.
Article continues below advertisement
"It's been an interesting summer. You know, throughout the whole time, I just wanted to make sure that you were all right," DeMario said as he looked straight at Corinne.
"I know on my end it was kind of crazy, being in the middle of all of this, madness. And, uh, I'm just happy that you're doing well."
The Miami native then expressed how she wished things had been handled differently after the shutdown.
Article continues below advertisement
"I do wish we could have communicated, reached out to each other. I think it would have been a lot easier on both of us," Corinne said.
"Everybody felt like they were, like, experts on our lives and experts on the situation and knew exactly what happened, and this and that. And they didn't. Nobody did."
As OK! readers' know, there were "allegations of misconduct" after and Corinne and DeMario engaged in a sexual encounter during the first day of BIP filming, which led to the show shutting down production and sending the cast home. Warner Bros. then launched an internal investigation, which ultimately concluded no misconduct had occurred.
DeMario told Chris he was ready to look towards his future and move past this time in his life.
"I'm just happy to kind of be putting this past us and for our families to no longer suffer. That's been, like, a very trying time… My therapist has been my homey throughout all of this," DeMario said. "For me, even though I know who I was, I kind of lost that, and I lost touch of my, like, happiness, my smile. So I'm just trying to not be as weird and awkward as I, am in public 'cause everybody's looking at you."
Corinne also said she was trying to get back to her "old self," and get put all her focus back on her fashion line.
"I wish you happiness. I hope that someday we can not be connected with this nasty cloud over us," DeMario said to close out the conversation, before Corinne replied, "I think the cloud has cleared."
Do you think DeMario and Corinne will be able to move past the scandal? Sound off in the comments!