NEWS
Rosario Dawson's Two Minute Trick To Boost Your Confidence!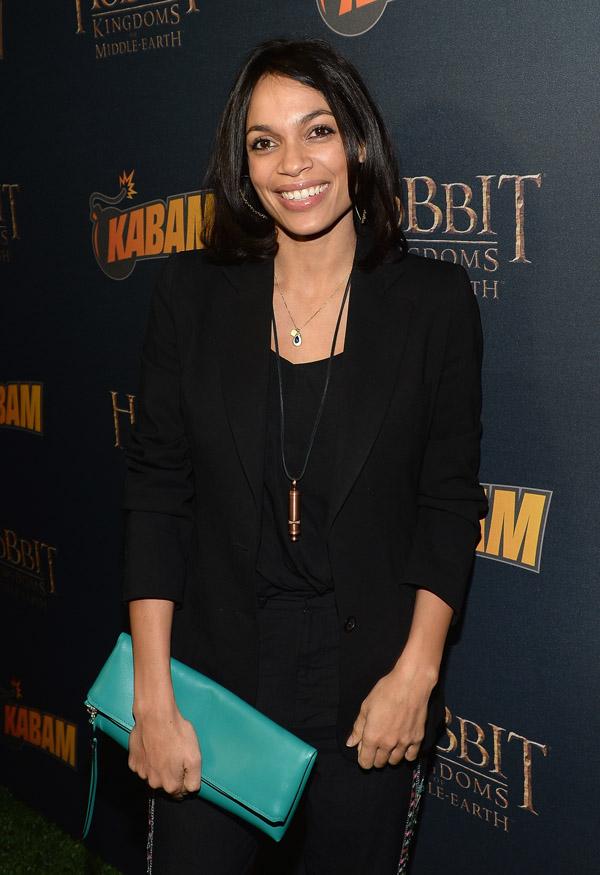 Getting "in the zone" is important for Rosario Dawson, who needs to be at her best when she's auditioning for movies, starring in films, helping out with charities like the Lower East Side Girls Club and Samsung Hope For Children Gala or attending events like The Hobbit: Desolation Of Smaug Expansion Pack launch.
OK! News: Read Our Review of Rosario Dawson's Gimme Shelter
What's her secret?
"If you stand like Wonder Woman, you can actually increase certain levels of confidence in yourself," the Gimme Shelter star, 34, tells me. "Just for two minutes, and you'll feel the difference. You feel happier, your physicality changes. It's kind of amazing."
Article continues below advertisement
She continues, "If you start sitting with your shoulders down, you'll notice your energy comes down, but if you stand like Wonder Woman, you feel better."
Photos: 35 Celebrities Who Are Vegetarians
How did she discover that one?
"There was this amazing pep talk—there was a woman who was talking about it, and she was doing incredible studies into what you can do when you believe in yourself," Rosario shares. "She was talking about 'people say that if you keep smiling, it actually makes you feel better,' and looking into that. Can we change our physicality? We know that our thoughts can change your physicality, but can our physicality change our thoughts? It's a whole premises that if you take on a certain stance or physicality, you actually do change certain hormonal levels in your body, and it can make a difference."
Next time you need a confidence boost, put her mood-altering method into practice.
OK! News: Remember Rosario Dawson in Josie and the Pussycats?
"It's good for going into job interviews," she says. "It makes sense as animals that sometimes we're in a bad mood, and all of a sudden a sabre tooth tiger comes around—it's a matter of survival. You have to be able to make your body be ready when you know you have to get it in the zone."
Pick up the OK! on newsstands now for Rosario's OK! Interview. Do you think Rosario's tip will work? Tweet us @OKMagazine.