HEALTH
Jessie James Decker Stuns In Turquoise Bikini And Shows Off Her Rock Solid Abs: 'I Hate Working Out'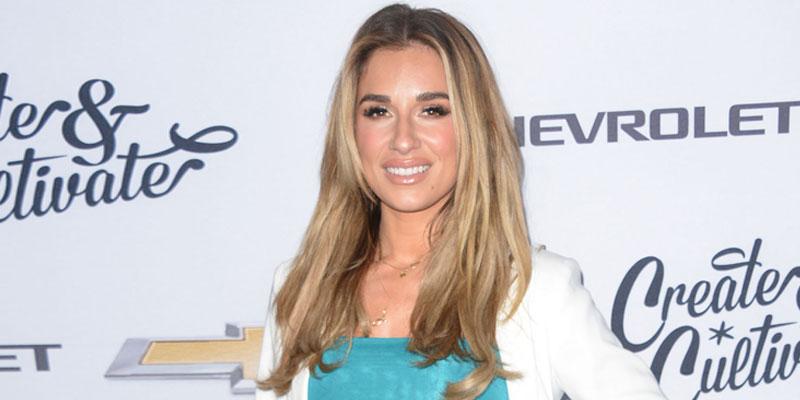 #BodyGoals! Jessie James Decker looked amazing while modeling a Kittenish turquoise bikini via Instagram on August 31 and even shared her workout and diet tips. "Gonna be honest … I hate working out," the 32-year-old began. "I dread it. I'm one of those girls that watches the clock and counts down to the last second when I can be done. I wish I enjoyed it. I wish I was a big workout junkie but the truth is I just don't!"
Article continues below advertisement
"With that being said … I do know that in order to achieve the strong body that I want to have and maintain, I MUST put the hard work into it," she shared. "Everyone asks me all the time what kind of workout I do and what I eat."
JESSIE JAMES DECKER TELLS ALL ON HAVING BABY NUMBER 4 WITH HUSBAND ERIC
The brunette beauty admitted she "hates" running, "so I don't do much of that." However, Decker "enjoys lifting weights and quick circuit training," in addition to using the "StairMaster" and going on "nice long walks." The mom of three noted that "lunges are key," and she does "100 at a time."
"I work out a few times a week and usually no more than 40 minutes at a time," she revealed. "But the biggest factor is watching what I EAT and making sure whatever I'm putting in my body is going to make me feel strong and energized."
The television personality is gearing up to release her second cookbook, Just Feed Me: Simply Delicious Recipes from My Heart to Your Plate, in September 2020, and she is "really excited to share" what types of food she "eats in a day."
Article continues below advertisement
JESSIE JAMES DECKER SHARES HER BEST WORKOUT & DIET TIPS!
"It's high protein, low carbs and these recipes are absolutely delicious that you won't even feel like you're watching your fitness!!!" she exclaimed. "I'm really proud of this chapter in particular because it's something you have all been asking me to share for a long time and I finally got to put it in one spot! #justfeedme #kittenish #fitfood #strongwomen."
MORE ON:
celeb weight loss
Of course, Decker's fans couldn't help but comment on her fit physique. One person wrote, "And you drink wine?????" while another echoed, "I would LOVE to have your bod period, let alone after 3 kids. Def getting this cookbook!" A third added, "Dang, OK."
This is hardly the first time the 'Lights Down Low' singer — who is married to Eric Decker — has showed off her hot bod on social media. In March, the cookbook author got candid about her insecurities and "loose skin" following her pregnancies. "I worked really hard to lose all of my baby weight," she said. "Even gaining 55 pounds with my first. It's no wonder I have so much loose skin — two out of three babies were nine pounds."
Article continues below advertisement
JESSIE JAMES DECKER DOESN'T MAKE HER BODY A PRIORITY AFTER HAVING KIDS
"The reason why I'm sharing this emotion is because I know a lot of moms feel the same way and sometimes I just feel frustrated that no matter how hard I worked out or toned up the skin remains, and it's just something that I struggle with from time to time," she continued. "Growing a baby is such a beautiful superpower and I don't want to sound like I'm complaining one bit, but I am a human being and sometimes the loose skin does make me a little insecure and make me wonder if I'm still sexy to Eric."
"I just want other women to know I'm with ya, and we're in this together and it's a safe place here to vent!" she concluded.
One thing is for sure — Decker is making us more motivated by the minute to hit the gym!