NEWS
10 Important Things To Know About The Cast of Scandal And Season 3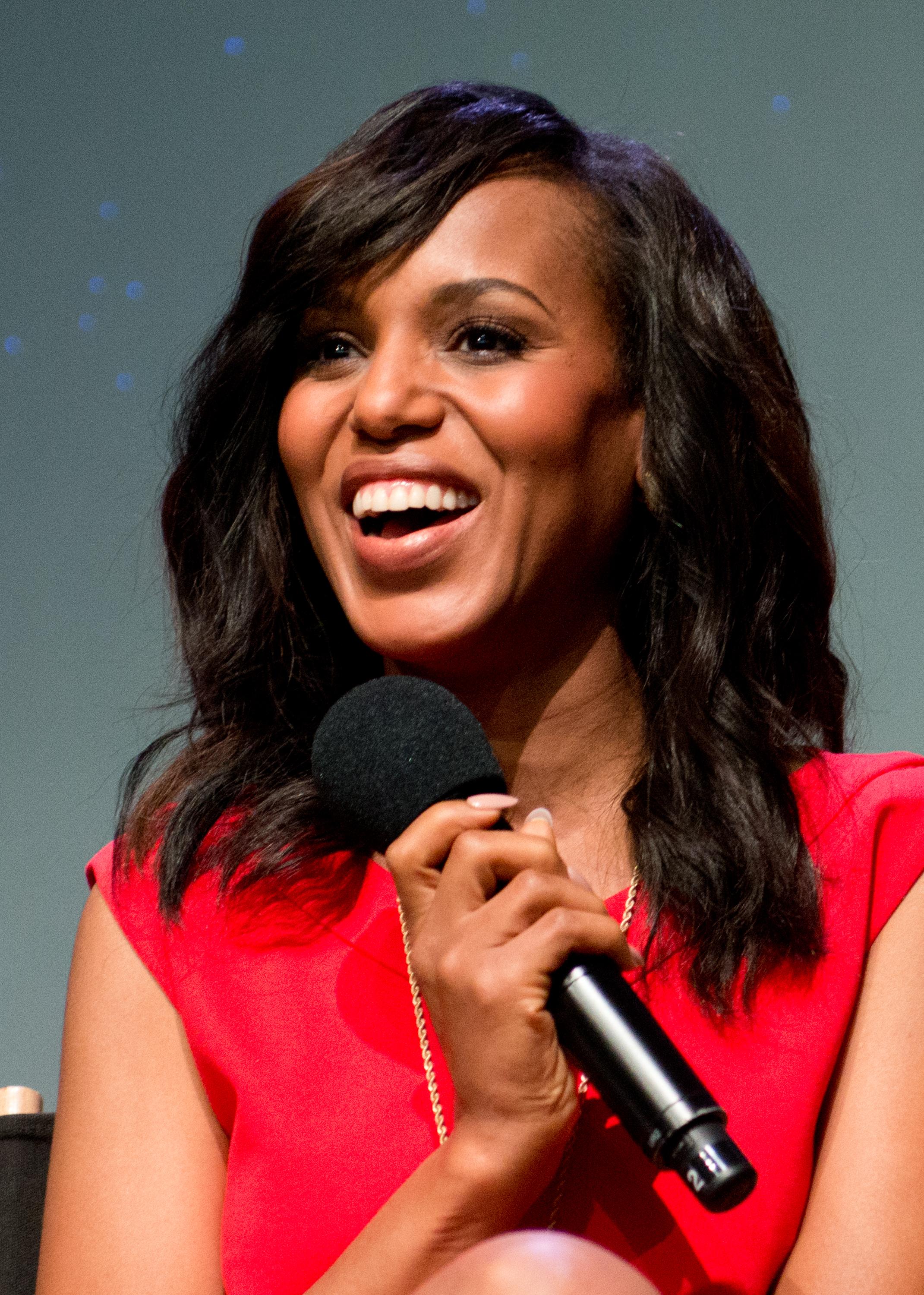 What happens when you get the cast of Scandal together in a room full of fans and journalists? A whole lot of Gladiator talk!
OK! News: Kerry Washington Talks Being a Fashion Icon
I was lucky enough to attend a panel today at the Apple Store in Soho, dedicated exclusively to Scandal! In attendance was Olivia Pope herself, Kerry Washington, along with Josh Malina (David Rosen), Darby Stanchfield (Abby Whelan), Guillermo Diaz (Huck) and the devastatingly handsome Scott Foley (Jake Ballard).
Article continues below advertisement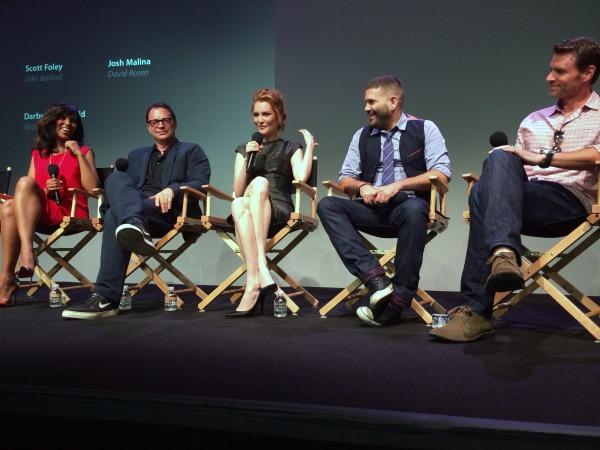 And while most of the time I just stared, open-mouthed at the cast in front of me (seriously, front row, people!) I did manage to pick up a few things. Here's 10 incredibly important things I learned:
1.) Kerry Washington is as beautiful as you'd imagine. She's svelte & healthy & glowing & amazing and I want her to be my best friend, OK?
2.) Josh Malina gets mistaken for Nick Kroll all the time—and he's totally cool with it.
3.) Scott Foley takes the prize for getting the most amount of hate tweets out of the entire cast (#Olitz FTW!)
4.) Guillermo Diaz looks just like Huck, but has a way better fashion sense.
5.) Shonda Rhimes (creater and writer extraordinaire) is fine staying out of the spotlight—she sat and watched the panel with the rest of us plebeians!
6.) Darby Stanchfield is insanely regal in person.
7.) Vegetables will have a prominent part this season. After being asked to describe the upcoming season in three words, Josh Malina snuck in "cauliflower". Uh.. what? While I thought it was a joke at first, the rest of the cast burst into laughter...so... spoiler alert!
Article continues below advertisement
8.) Look out for a sexier Abby. According to Darby, "The flat iron goes out the window!"
9.) In fact, the whole cast gets an epic makeover. Josh said that David Rosen will be rockin' some Hugo Boss suits and of course, there was major praise for costume designer Lyn Paolo.
10.) The cast seriously loves each other to pieces. Kerry ended the conversation by saying, "We continue to elevate each other. Day after day, week after week."
Ten important things, indeed! But of course, this was just a smidgen of the nearly hour-long chat with the cast. Check back soon to watch the FULL chat online. And just for funsies, here's how the entire cast summed up Scandal Season 3 in three words:
Scott Foley: Don't. Look. Away.
Guillermo Diaz: Explosive. Unexpected. Dark.
Darby Stanchfield: Shocking. Riveting. Heartbreaking.
Josh Malina: Sizzling. Sexy. Cauliflower. (toldja!)
Kerry Washington: Provacative. Artful. Scandalous.
Tune-in to Scandal tonight at 10pm on ABC. Share your thoughts on the episode in the comments below or tweet us @OKMagazine.