NEWS
11 Things You Never Knew About Mob Wives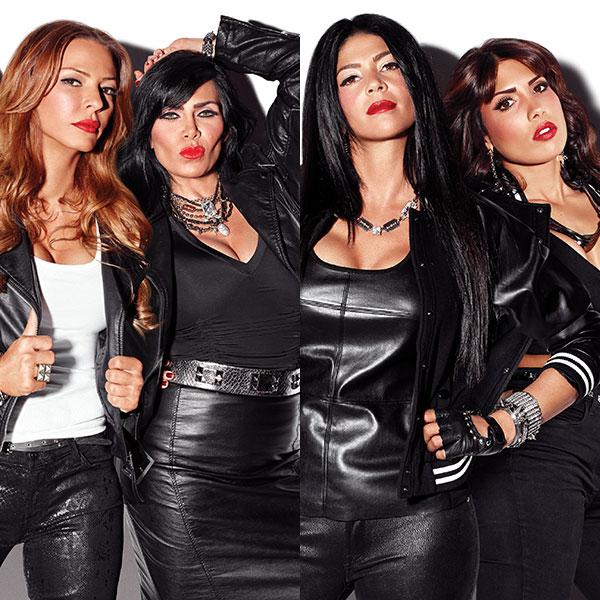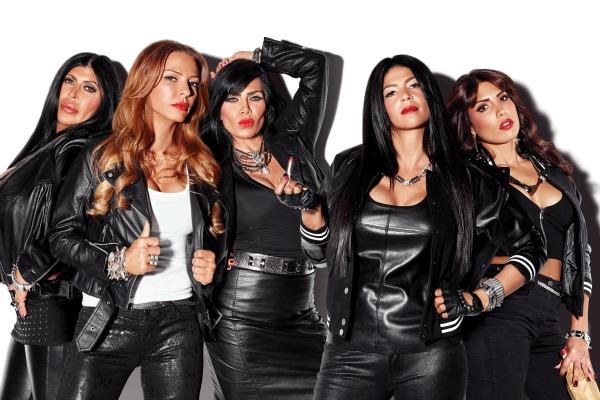 The Mob Wives season finale airs tonight! Can you believe the season is over already? Drita D'Avanzo and Alicia DiMichele stopped by the OKMagazine.com offices yesterday to chat about the final episode, and shared some exclusive behind-the-scenes secrets about the show!
1. Drita has met fans with tattoos in her honor.
"I have a fan who tattooed my lips on them. Just a picture of my lips—had them drawn, then tattooed them," Drita says. "They have 'Lady Boss,' my lips. They're really crazy."
Article continues below advertisement
2. But Drita's biggest fans are in prison.
"When I went to visit Lee, I can't even tell you what happened. The guard said, 'When people got wind you were coming, our Thursday sitting room was impossible,' says Drita. "'We had to shut things down, people were waiting outside.'"
3. Alicia's husband can't watch the show in his prison.
But he has found ways around it. "He gets feedback from email, from the guards, and from people coming in visiting rooms," Alicia says. "They give him the dirt word by word, play by play."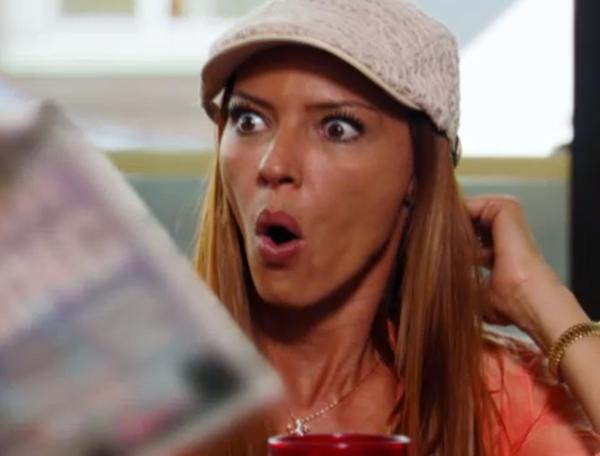 4. It bothers the girls when their scenes get cut.
The most annoying part of the show? Knowing the funny scenes that got cut. "Her and I will do a scene, and we have a real connection. We're actually friends," Drita explains. "They'll edit and cut—but we're hysterical! We are so funny. And they'll make that one little clip," says Alicia.
Article continues below advertisement
5. Some cameramen and producers have quit the show because of the violence and fighting.
"The cameramen, they didn't like it. 'This is too f*cking crazy,'" says Drita. "This one guy from the first season told me, 'I cannot. I have anxiety. I've never been on a show this real. This is nuts. I can't handle it.'"
OK! News: Read the funniest quotes from Drita's Mob Wives recaps!
6. You can't edit someone into looking like an *sshole.
"They get mad that they look like *ssholes. And they'll be like, 'Wait a minute, they made me look like an *sshole,'" says Drita. But Alicia says, "You can't make yourself look like an *sshole. You either are an animal, or you're not."
7. The women keep it real, but certain scenes still make them cringe.
"I'm very open and honest, so anything with my kids is fine. But the fight with Renee, and the screaming, the things she said—my kids were very hurt by that," says Alicia. "I don't associate with people like that in my everyday life. So that bothered me, on the show, that I'm put in a situation like that."
Article continues below advertisement
8. Drita's friends hated Mob Wives at first.
"My friends, in the beginning, were angry that they only showed me angry," Drita explains. "Yes, they will tell you I am not to be reckoned with, but they know me to be funny. So when they saw it, they were like, 'Drita, all you do is light up my life with laughter. I'm not seeing that.' And it would bother them. Where's Drita?"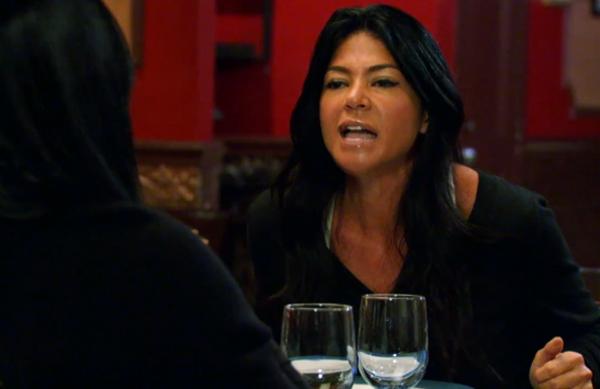 9. Drita and Alicia refuse to read anything written about them online, or engage in Twitter wars.
" I don't read 90% of what's said about me. Google alerts, 'Drita cheats on husband, Drita this, Drita that.' I would hit delete, unless it was about my business, Lady Boss," says Drita. "This is how I lived on this show for three years. Why make yourself so upset and sick to your stomach, especially for something that's not true?"
10. Alicia has learned a lot about herself from watching the show.
"I realize I'm stronger than I thought. I see how strong I am with my boys, and I'm happy and proud, but then when I'm with somebody crying, I see that I hold in a lot," says Alicia. "I don't want to say I feel sorry for myself, but I wish I didn't have so much pain, and not cry."
Article continues below advertisement
Watch: Renee and Natalie of Mob Wives explain which beauty products can be used as weapons.
11. Drita has met exactly one person on the street who hated the show.
"I had one hater, in the gas station talking sh*t. She didn't think I would rip her out of the car. I ripped her right out the f*cking window," says Drita. "She goes, 'You ain't that tough.' I sprinted at the car, pulled her f*cking head out the window. The gas station guy saved her life. I was like, 'B*tch, I am not an actress.' I had her extensions in my hand, and I threw them on the f*cking hood." Amazing!
The Mob Wives season finale airs tonight at 10/9c on VH1.
Who is your favorite wife on Mob Wives? What do you think of this season? Do any of these behind-the-scenes facts shock you? Tell us in the comments below or tweet us @OKMagazine.