NEWS
Drita D'Avanzo Cried Watching Mob Wives Last Night! Read Her Recap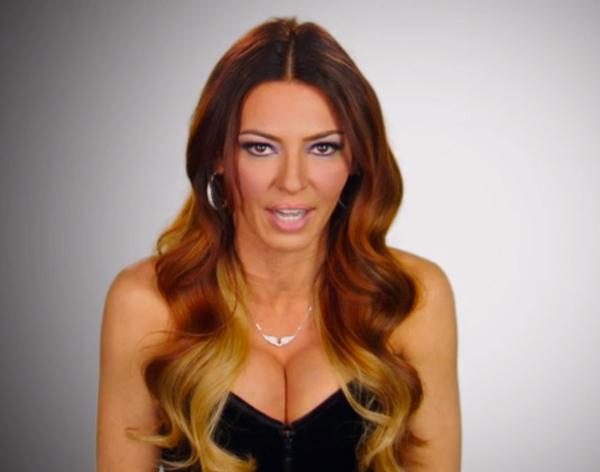 Mob Wives star Drita D'Avanzo isn't just the coolest gal in the gang—she's also writing Mob Wives recaps each Friday exclusively for OKMagazine.com. See her inside take on last night's episode below!
Last night's episode was one of my favorite episodes this season. Can we talk about how I think Big Ang and Neil are the best couple that ever existed and I'm completely obsessed with how funny and awesome they are?! Ang having a baby would honestly be the best news ever because the world needs more Angs in the world.:)
Article continues below advertisement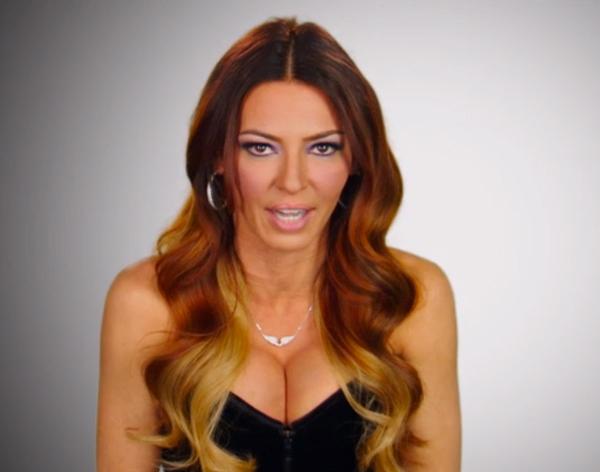 The get together dinner—yayyy, everyone made up!! It might have been short-lived, since the next second Natalie and Renee were at war again,but at least the dinner went well and Renee and Alicia are in a good place. Since I have been back and forth talking to both parties I really had to speak my opinion and make sense of everything. I knew Renee and Alicia would hear me out because I was not taking sides. I think the people Renee talks to just always put her in a bad situation and I think Alicia is going through way too many serious issues to have bullsh*t on top of it. I feel bad for her. The dinner was a success and I GOT TO EAT... finally!
Watch: Big Ang let us go through her purse! See what's in there.
Alicia's scene's with her sons BROKE MY HEART!! I have to admit to shedding a tear watching that scene. I adore her little boys and as a mom, it's very hard for me to watch her tell them she might have to leave them. The loss of two parents for any child is unfair, sad, and heartbreaking. Alicia is a strong women and will get through this. We all need to stick by her side and help her!
Article continues below advertisement
My grand opening!! OMG, what a relief to know it's finally finished and the store is opened. I can not stress enough how many years of hard work I did to make this happen. Since the show started, I wanted to build an empire for my daughters. I have been a skincare specialist and professional makeup artist for over 10 years. I have managed many high-end companies and run several departments in the line of cosmetics and skincare and always wanted to offer high-end products and AFFORDABLE PRICES. That's exactly what I did.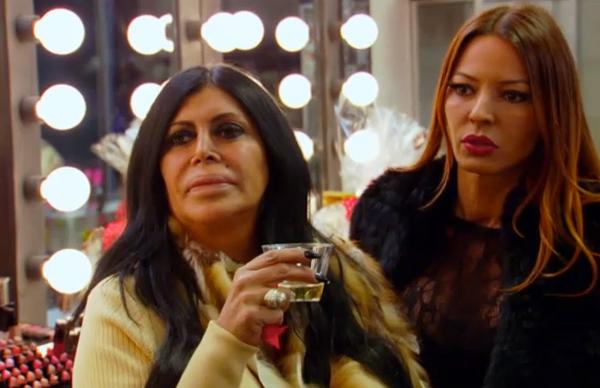 Lady Boss has grown so quickly and offers a wide range of products. Cosmetics, skincare, spray-tanning, jewelry, apparel, clutches, and I just recently launched lingerie and hair extensions that will also be available on Drita.com for those that do not live in Staten Island and can't make it to the stores. Lady Boss is now sold worldwide: South Africa, Canada, Australia, Sweden, and many more. It's incredible that all my hard work has paid off! Clothing, shoes, and handbags are on the way:) My makeup book is what I am focused on right now! My daughters are proud of me and that is what is most rewarding.
Article continues below advertisement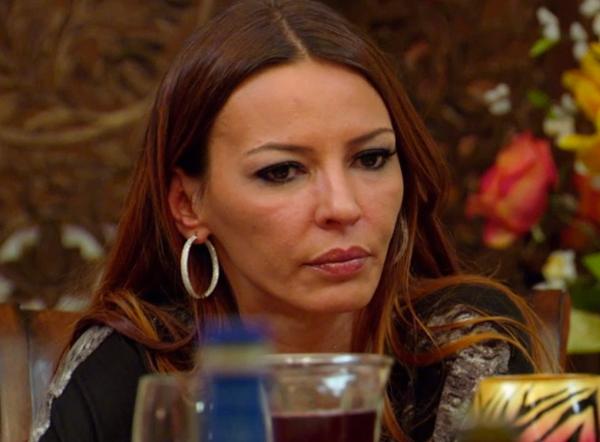 Renee is famous for going at people on Twitter and Natalie seems to be more like Renee then I thought, because she is doing the same. There is a difference to what is said. Tweeting is tweeting, BUT I honestly think posting people's personal and private information is just f*cked up. I'm not sure why or what makes anyone do these things, but putting people on blast on the internet is just nasty and uncalled for. I have been on this show for years and have NEVER, EVER been in a Twitter war. People call blogs and make up stories about one another and just rat each other out. I don't do the rat move, and wish everyone else would just do the same. I rather just punch you in the face. According to Natalie, Renee and a friend were attacking Alicia and she steps in and attacked them too. But Natalie hit below the belt. I feel both are wrong and both need to stay off of Twitter. It would help make my middle man job a lot easier! LOL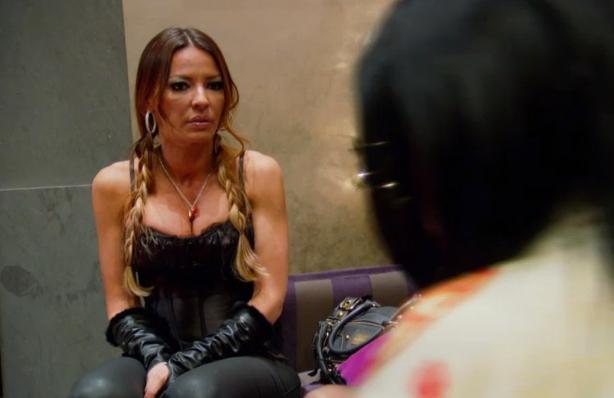 Now we are going to be dealing with more drama. Thanks girls, just when me and Ang thought we were in the clear. But where would Mob Wives be without ex-girlfriends stalking husbands and gossip and fighting?? Wouldn't be looking at Season 5, that's for sure. xoxo Tune into next week... and next Friday for my recaps! Happy Valentine's Day!
All my products are available on www.Drita.com
If you need help shopping for a foundation or need advice on what makeup to wear please feel free to call my store and speak to an associate and they will be more then happy to help you. 718-984-6100.
What did you think of last night's episode of Mob Wives? Would you ever get involved in a Twitter war? What did you think of Drita's store? Tell us in the comments below or tweet us @OKMagazine.