NEWS
13 Things We Learned from Last Night's Real Housewives of New Jersey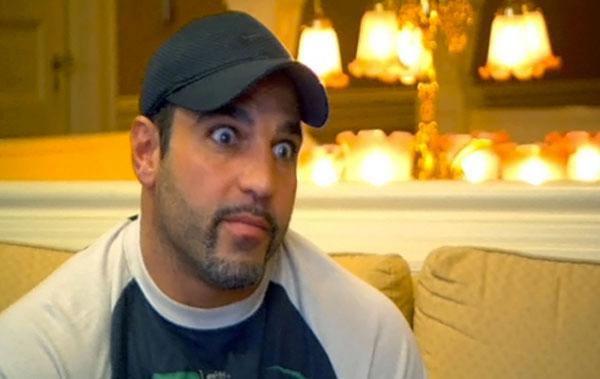 Article continues below advertisement
Seriously, where was she going? To call the police?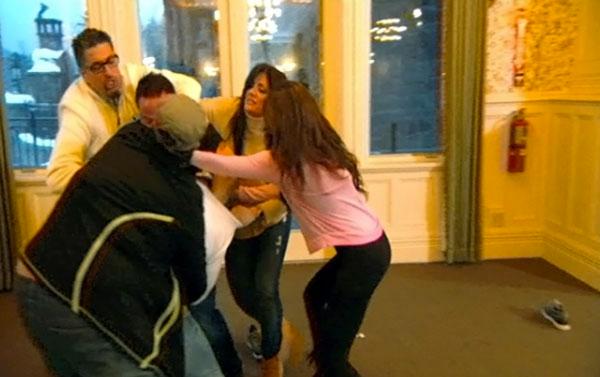 2. Melissa Gorga's first instinct is to put her husband's hat back on.
That's actually the secret of their happy marriage—whatever's under that hat. We've seen Joe's hair before, so what's with the panic? It's good hair!
3. It's really hard to pull apart two bulldog Italians.
Even with five people grabbing onto their limbs, it took minutes to stop these two men, who were probably spectacular all-state NJ wrestlers in their time. Such technique!
Article continues below advertisement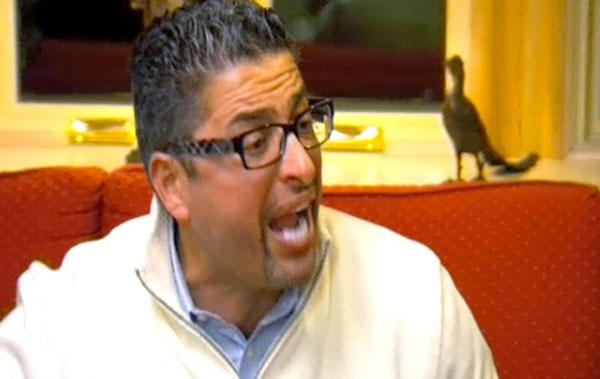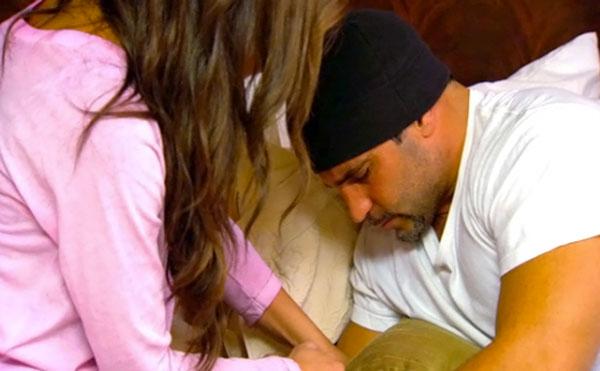 8. Joe Giudice's got no beef with Joe Gorga.
Well, that's illuminating. "We grew up together!" he said, as if the rest of us had exaggerated some minor disagreement this entire time.
9. The black tar on everyone's clothes was a high point of the entire series.
Joe's gleeful confession that he's been basically spray painting his hair black, and that's why everyone's clothes were stained, was really, really funny. A much-needed break from the tension and an excellent pay-off for the whole hat mystery.
10. Speaking of breaking tension: This image will never leave us.
Nor will Teresa's "bow chicka ow ow."
Article continues below advertisement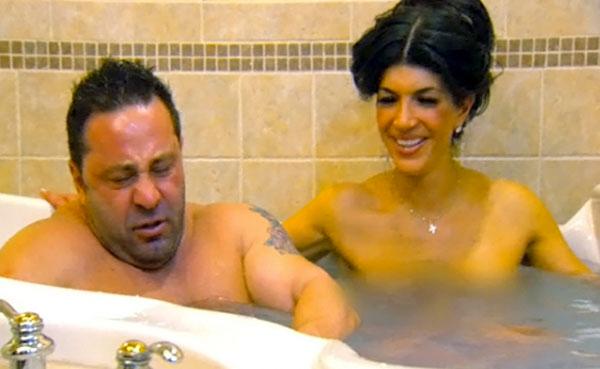 11. Caroline Manzo needs a bat signal.
Whenever anyone's in trouble, they call her. And then act like they don't want the help! Lauren Manzo deftly noted that perhaps the Gorga-Giudices were luring Caroline up to the castle to kill her. A Manzo sacrifice might have helped bond the families, for sure.
OK! Exclusive: That time we met with Dr. V and she changed our lives.
12. When in doubt, call Dr. V.
She understands the housewives because she's Italian where it counts (around the crotchal region). Dr. V made more progress in the first 90 seconds than any other licensed professionals in two seasons of this show.
13. The solution to this mess is one-on-one brother and sister time.
What a revelation! For all their drama and name-calling, Teresa and Joe are often instantly warmer to each other when they're alone.
What did you think of tonight's episode? Can you believe next episode will still take place on this retreat?! Did you like how Dr. V handled things? Tell us in the comments below or tweet us @OKMagazine.