NEWS
24's Kim Raver: 'I Like to Take On Challenges That Scare Me'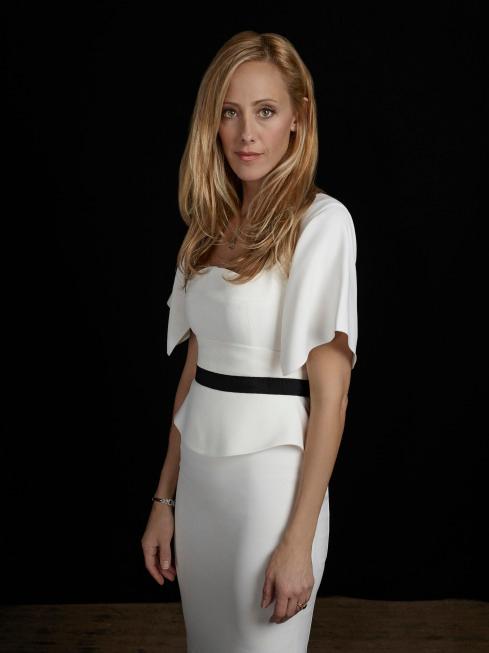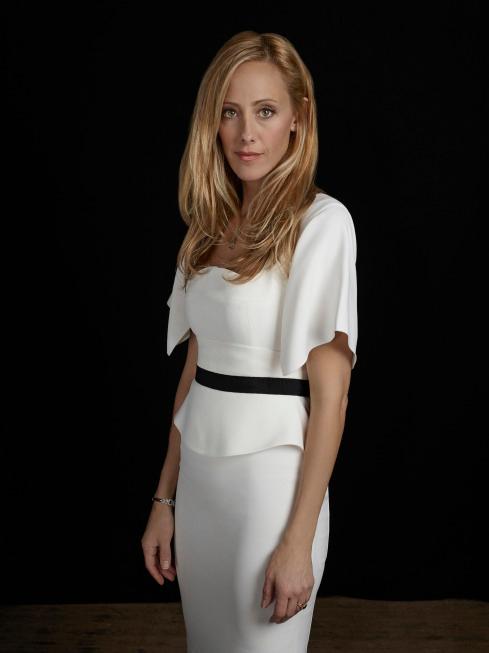 24's Kim Raver is joining forces with Colgate Total in honor of National Women's Health Week (May 11 - 17) to empower women everywhere to stop and take a moment to take care of themselves each and every day. As a busy mom, the actress knows it isn't easy for women to put their own well-being first (personally I'm lucky if I make it out the door wearing clothing that is unstained by children) and is always in search of attainable goals and tips for keeping her own health and beauty routines on the up and up.
Article continues below advertisement
OK! News: Candace Cameron Bure Has an Amazing Dancing with the Stars Tradition
I chatted with Kim about the importance of National Women's Health Week, her easy steps for a healthy lifestyle and, of course, a little 24 scoop with a dash of behind-the-scenes Grey's Anatomy intel as well.
OK!: How did you get involved with National Women's Health Week?
Kim Raver: I'm very proud to team up with Colgate Total. As women in general I don't think we take the time to find ways to take care of ourselves. For me I find we're taking care of the kids or husbands or boyfriends so I'm really proud of what Colgate is doing as well as HealthyWomen, a non-profit organization. It gives us a free pass to say, I do need to take care of myself. Summer is coming up. What can I do? I should make those doctors appointments I've been putting off all winter. I should go to the dentist. I've been chatting with my girlfriends about why it is so hard for us to take care of ourselves and I think it all comes down to time.
OK! News: Seven Revenge Finale Shockers We Didn't See Coming
OK!: What are the quick tips you use to live healthy?
KR: If I can condense taking care of myself and beauty into one thing then that's super helpful. Summer is coming up so I'm going to use a foundation with SPF in it so I know I'm making a healthy choice. Using Colgate Total Advanced Whitening—I know I'm brushing my teeth every day. I know I can get it in. I feel like I'm taking care of my health but the beauty aspect of a whiter smile. For me I know that's sustainable. I know I can keep doing that. Sometimes I think we choose things where it's like, "Well, I can do that for two weeks." Then I can't keep it up. But with the foundation or the Colgate Total I know I'm going to do that every day, twice a day. It empowers us when we feel good about ourselves. When I have a whiter smile I feel good about myself and it's a very empowering thing.
Article continues below advertisement
OK!: Is there one woman in your life who inspires you to live healthier?
KR: My mom has always been a huge inspiration. She was a single mom raising two kids in New York. Now that is full-on all the time. One of my best friends who went through real health issues and her motto is, "Do one thing for yourself every day." She's been a real inspiration to me.
OK!: Do you have a workout of choice? What do you like to do to feel strong?
KR: It changes but it's always a constant. In my sports or workout life I like to prove to myself I can do something, whether it's a half marathon or whatever it is. I like to take challenges that scare me because then once we've accomplished it we feel stronger. I used to do Soul Cycle all of the time when I was in New York and in LA, but then I moved to London to do 24 and they don't have Soul Cycle there. I went back to running which I used to do a lot years ago. As long as I get those running shoes on then there's no turning back and I have to go for that run. As long as you've got those workout clothes, you've got them on, you've got to go.
Article continues below advertisement
OK!: When you found out you were reprising your role on 24, how did you feel about it?
KR: You kind of can't believe it at first. I don't think there's any other show that I know that has gone away for four years and then come back. In a way we're so lucky because the way television is working now and the way we're binge-watching television I feel like we have more fans now than we did when we were on the air. It seems like a really unique opportunity.
OK! News: Check Out the Stars Returning to TV This Fall
OK!: Is there anything fans might be surprised to know about the show behind the scenes?
KR: I guess I would say it's as intense shooting it as it is watching it. On Grey's Anathomy we had so many laughs behind the scenes. We'd be in an ER situation with our arms in blood and guts and all of this medical dialogue and then they would yell cut and we'd be eating a turkey sandwich and laughing. We do have a bunch of laughs on 24 but it's very intense. It's like a bullet train moving and there's no stopping to let people on. You either jump on and hang on or it keeps moving without you.
Have you watched the new 24? Tell us what you think in the comments or tweet @OKMagazine.