NEWS
4 Ways Seeing NKOTB in Concert Has Changed in Two Decades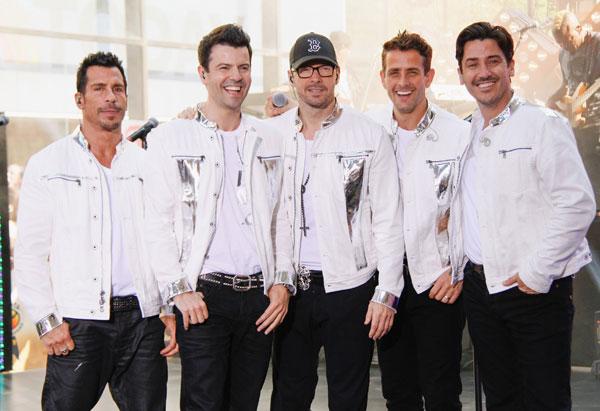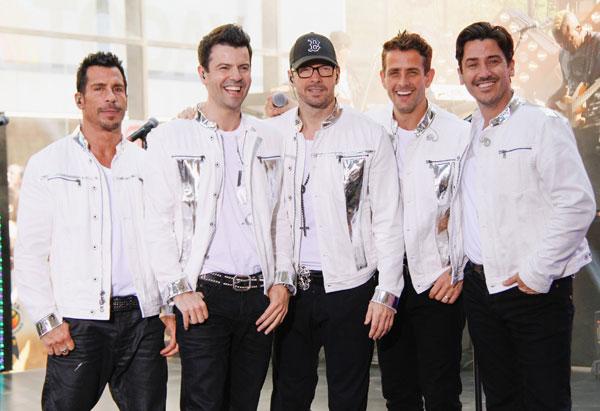 Last Friday marked the umpteenth time I've seen New Kids on the Block in concert over the course of 25 years. I can't remember how many concerts it has been because a) I'm old now b) my children have depleted my long-term memory and c) I was fortunate enough to have one of those moms who took me to an NKOTB concert every time their tour was in the tri-state area, and hailing from Long Island, that was a lot. I was also there when they started out as Tiffany's opening act at Westbury Music Fair (ok, so I just threw that in to brag, but it's true!).
Article continues below advertisement
OK! News: Just How Much is Lauren Conrad Worth?
Surprisingly, there are quite a few similarities in my modern-day New Kids concert-going experiences—I still lose my mind during "Cover Girl" screaming, "This is my song! This is my song!," (that's right, people, I'm a Donnie girl), I still give the side eye to the inappropriately dressed hoochies (seriously, you can't all go home with a New Kid, have some self-respect) and I still sound like Kathleen Turner the day after a concert when my voice is hoarse as all get-out from the screaming and singing.
PHOTOS: 15 times Kim Kardashian sunbathed like a queen
But then there are the very distinct differences in seeing the New Kids on The Package Tour as to when I saw them on The Magic Summer Tour 23 years ago this month, like…
• Cocktails
The most obvious is now, as fans of a certain age, we can take advantage of the arena bars. This is both awesome and dangerous at the same time. During the first reunion tour in 2008 I witnessed the women sitting in front of me get so drunk that she was standing on her seat emphatically performing "Paper Planes" as if she were MIA herself, fell off said seat, blacked out and had to be carried out just as the concert was starting. It's not a good look. Please drink responsibly!
Article continues below advertisement
OK! News: Wowza! Christina Aguilera poses totally naked with her baby bump
• Souvenirs
You know times have changed when instead of standing at the merch table torn over which t-shirt or poster to buy, you quickly hand over a wad of cash to purchase this adorable Step by Step onesie. Although I have a note to the powers that be: Please make these in a dark color next time—white it just not baby-friendly.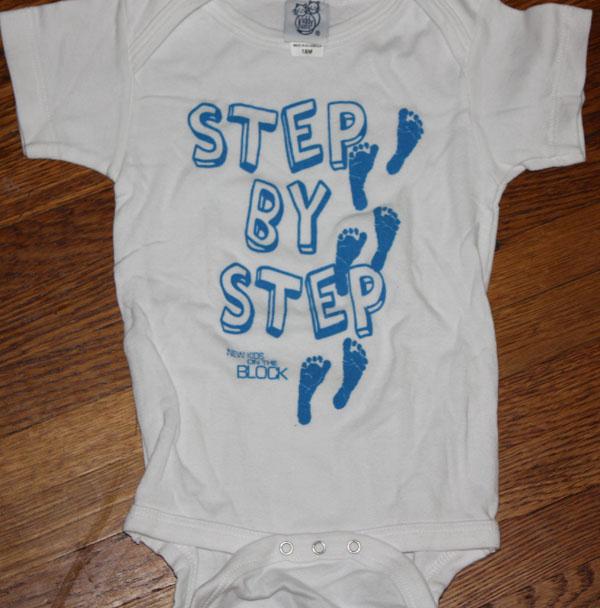 • Baby Bumps
And that brings me to my next difference—the baby bumps! New Kids fans have been busy. Being preggo at a concert brings its own dilemmas. You can't drink and you have to pee every five seconds. As someone who has experienced this, if you can get your hands on a set list, do it! Prioritize which songs you can miss so that you can hop in the bathroom line—it's a New Kids concert so the line for the ladies is like waiting for Splash Mountain at Disneyland.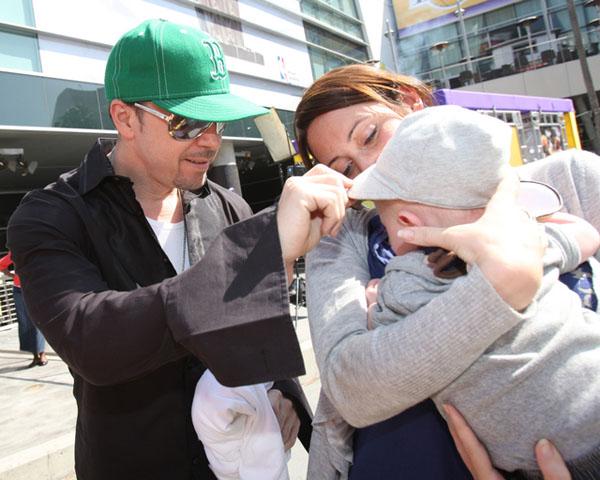 • The Kids Have Kids
Instead of being in awe of the guys because they're gorgeous and talented, I have a newfound respect for them as parents. When Joe brought his five-year-old son Griffin onstage at Staples Center in LA on Friday night, it was a seriously awww-inducing moment. I love that!
What's your favorite New Kids memory? Share it in the comments below or tweet @OKMagazine.