NEWS
4 Ways to Get a Hot Celeb Beach Body This Summer!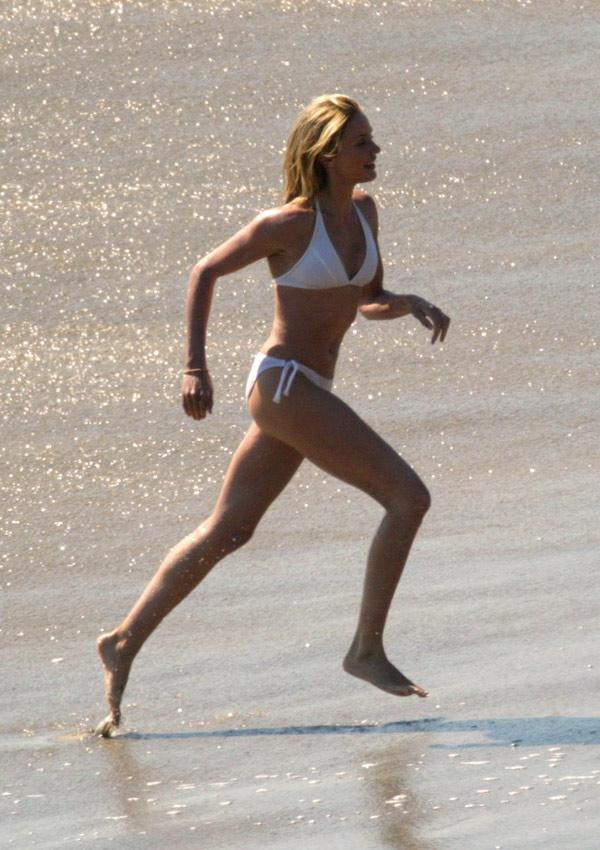 Celebrities have flawless beach bods—it's true! Wanna know how they work towards those svelte figures? We've got the inside scoop on 5 of the hottest star bodies in Hollywood! Check out their tips and tricks—an lose 5 lbs. in 5 days from these bikini beauties!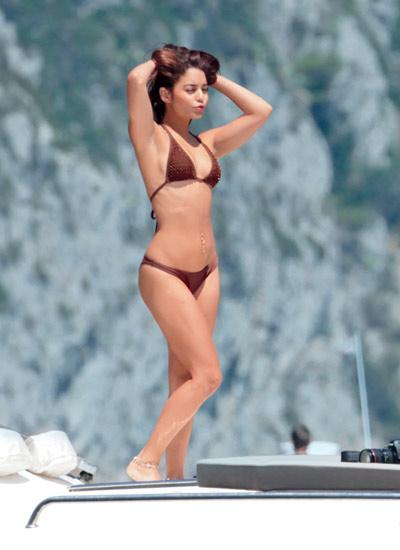 1. Vanessa Hudgens: Get Her Bod
"It took a lot of hard work and will power," the 25-year-old stunner admits to OK! Magazine when explaining how she lost the 20 lbs. she gained for her role in Gimme Shelter. But if you borrow her diet and workouts, you could see the same lightning-fast results!
Article continues below advertisement
"I had to take of 20 pounds, and I'm 5-foot-3, so it was a lot," she 
says. The star threw herself into SoulCycle—the cult-like Spin classes frequented by celebs like Kelly Ripa and Jake Gyllenhaal—"every single day, if not twice a day," she says. Another favorite workout? Brooklyn Bodyburn, which combines elements of ballet, weight lifting and her old favorite, Pilates.
A t the same time, Vanessa became
 focused on improving her diet, restricting carbs, eliminating dairy and avoiding extra sugar.
OK! News: Twin Girls for Kate Middleton? See What Life Would Be Like for the Princesses
2. Jessica Biel: Get Her Bod
The key to Jessica Biel's toned tummy? A low-carb, high- fiber diet. "It leans you
 down and takes water weight right of your body," Jess has said. Fiber makes you
feel full and regulates your body's release of nutrients, so you get a steady source of energy all day,
says Colette Heimowitz,
 vice president
of nutrition and education at
 Atkins Nutritionals. She recommends drinking a high-
fiber shake with 
15 grams of protein before exercise.
Article continues below advertisement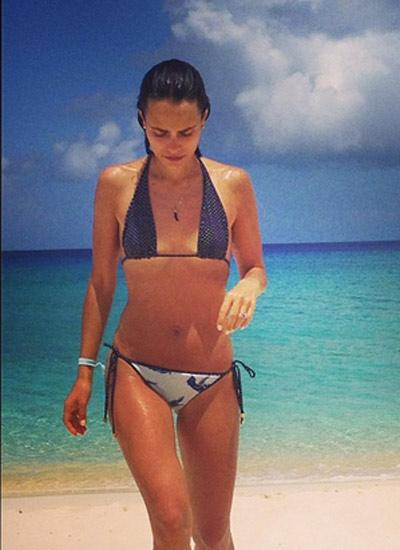 3. Jordana Brewster: Get Her Bod
Get five times a day! Three sensible meals and two snacks keep Jordana Brewster's energy up and her hunger at bay, according to her trainer, Harley Pasternak. "Graze, don't gorge," he advises.
Better get organized! To mimic Jordana's look, best-selling author Harley suggests writing down everything you eat and how much you workout. Try a fitness tracker like Fitbit that can even sync those stats with your phone.
OK! News: Evelyn Lozada Reveals How She Struggled With Weight After the Baby
4. Cameron Diaz: Get Her Bod
Drink water all day! If readers get one thing out of Cameron Diaz's new fitness and lifestyle tome, The Body Book, it's that hydration is a must. Cam fills up a liter-size bottle before she goes to bed and leaves it next to her toothbrush so she can chug it in the AM! Cam recommends avoiding soda or energy drinks, and says if 
plain H2O is too boring, try adding a squeeze of lemon 
or a few berries to your 
water. She also suggests 
taking motivation from 
fellow exercisers: "I love
 the gym," she writes. "I love being around people who are sweaty and pushing themselves."
What do you think about these tips? Tweet @OKMagazine and leave a comment below!