NEWS
Post-Partum Diva: Evelyn Lozada Reveals How She Struggled with Her Weight After Baby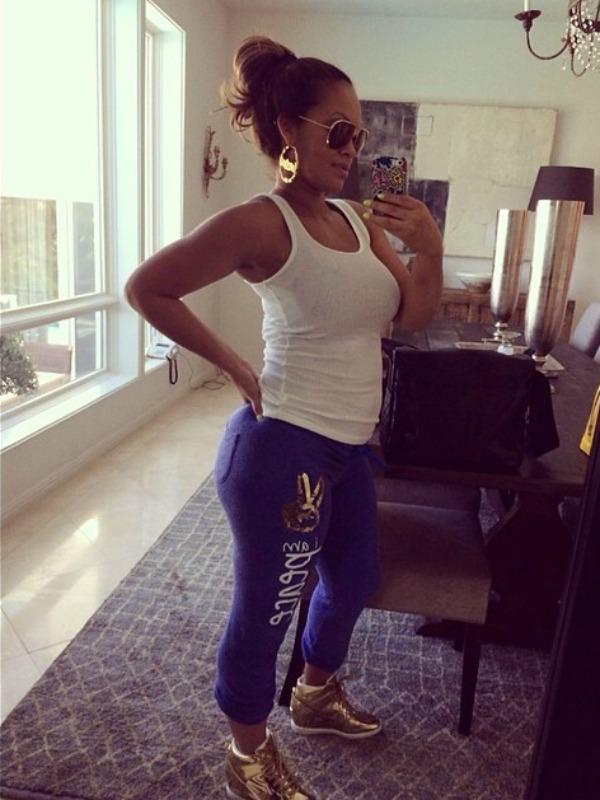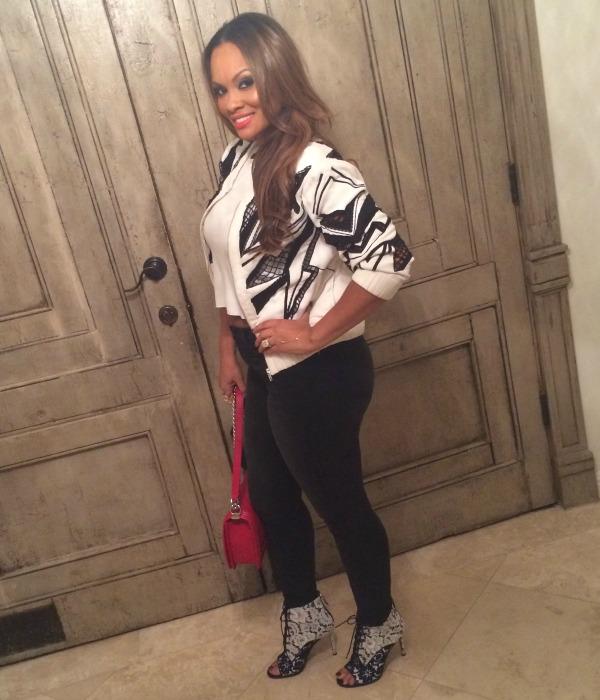 Hey loves!!!
Last week, I covered how to get your beauty back after having a baby! This week, I want to cover how to START getting your BODY back!
OK! News: Read Evelyn Lozada's column last week!
I don't know if you realize, but while pregnant, I filmed my first workout DVD, Real Fit Female. I was actually almost four months pregnant, which is why I was a little heavier on the video. When I started to accumulate baby weight, I freaked out a little. I slowly saw my abs disappearing and my hips and backside getting wider and bigger. I immediately started scheming on how to drop the weight. LOL!
Article continues below advertisement
OK! News: Kendra Wilkinson has revealed her baby's name. See it here.
Today, I'm going to tell you how to gradually begin to lose weight after baby (yes, I did start out slow). As you can see from the pic below, this was my first day of cardio and I had rolls and a soft tummy after baby, which is normal for all of us. I'm not afraid to show my flaws—we are all human and I want to help you feel good about yourself too.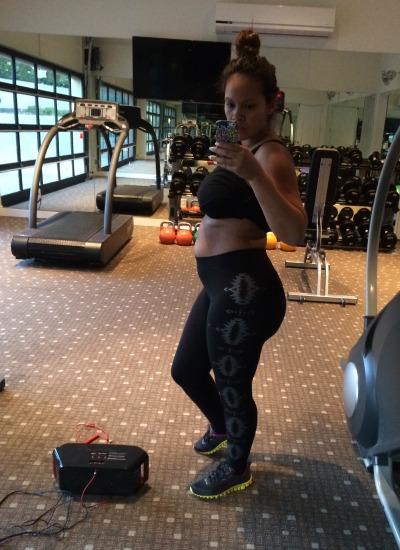 Ladies, don't panic! It took 9 months to put the weight on, and it will take 9 months or more for it to come off! For goodness sake, I gained 45 pounds and weighed in at 193 pounds! I immediately lost 10 pounds when my son was born, and that left me with 35 more pounds to lose. Below, I'm going to give you four steps on how to begin to get your body back and look even better than your pre-pregnancy body!
Article continues below advertisement
PHOTOS: See 9 celebrities who have breastfed in public.
1. MOVE—I was very sleep deprived in the beginning, and too overwhelmed to exercise. I'm STILL sleep deprived; however, I'm starting to get into a normal routine and it feels good. Keep in mind, your body isn't ready for serious exercise anyway. I know mine wasn't. My doctor told me to just MOVE and be active. I took her advice and begin to walk on the treadmill for 10-20 minutes, and even walked around the block. I felt great and took it a step further and added five more minutes each week. Now, if you had a C-section, I would STRONGLY suggest you wait a few days to start the walks and wait more than six weeks for any serious exercise.
2. WEIGHT TRAINING—Now, after my six weeks, I began to incorporate weights! I love weight training and if you want to speed up your metabolism, I suggest you pick up your weights. Besides, speeding up your metabolism, this will help get you back strong.
PHOTOS: Beyonce, Solange, and Jay Z post happy family photos together after their elevator fight.
3. NAP TIME—I definitely get my naps in and I suggest you do the same thing. When my baby sleeps, I sleep! LOL. When you take naps, it will avoid you binging on high-calorie, high-sugar foods. Yes, your sleep cycle will be strange, but it's only temporary. Not to mention, I drink my youthH2O which suppresses any cravings that I have and increases my metabolism.
Article continues below advertisement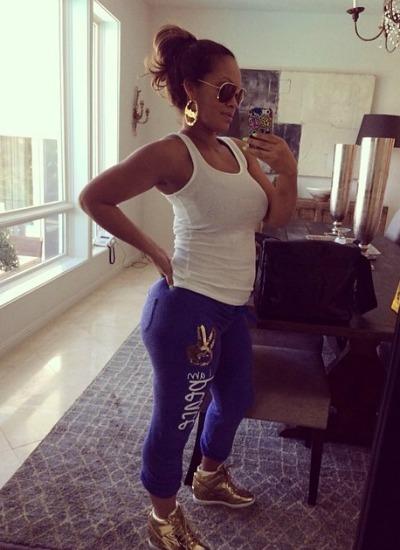 4. EAT CLEAN—Listen, I know it's hard to cook, and fast food is probably the easiest thing to eat during this process. However, stay away from fast food, sodas and chips. If you don't, you will add unnecessary pounds. Try to eat lean protein, fresh fruit, veggies and grains. Yes, it sounds boring, but if you want your body back, you have to eat right. Think about your health for your baby, and eat five small meals per day. Keep in mind that your body is trying to repair itself. And please drink 64 ounces of water per day.
PHOTOS: Glamorous mom Kate Middleton's beauty secrets, revealed.
This is only the beginning! Don't worry, the weight will fall off.
For more details about my weekly exercise routines and my daily meal plan, join my youthH2O Fit 60-Day Challenge with GNC and youthH2O! We can all help one another through this hard time and be swimsuit-ready for the summer! I want my ABS back! What about you?
For more information on my 60-Day Challenge, please log onto www.facebook.com/youthH2O.
Keep in mind: Average lets their body go after having kids, but u gotta #beatAverage and get your body back with nutrition, exercise and the right supplement #youthH2Ofit. My goal is to help you #beatAverage ladies!! C'mon, let's go!!!!
PHOTOS: See the most awkward sports moments of 2014 (so far).
What do you think of Evelyn's advice? How did you deal with your body after having a baby? Would you try any of these tips? Tell us in the comments below or tweet us @OKMagazine.