Archive
Twin Girls for Kate Middleton? See What Life Will Be Like for the Princesses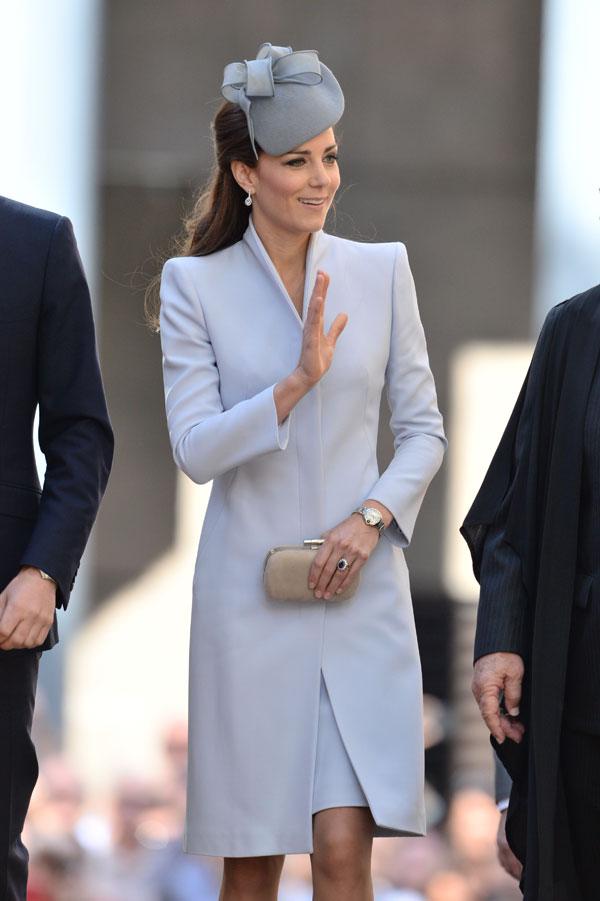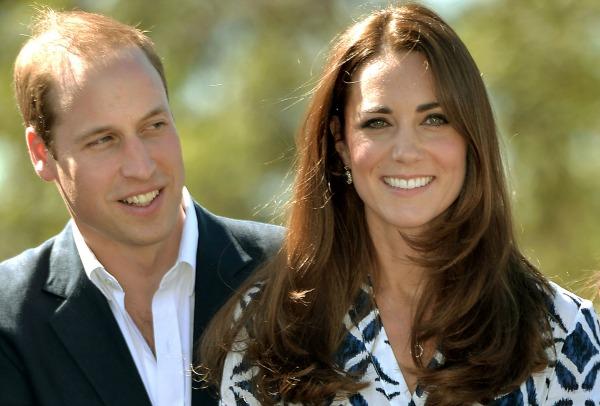 This past April, in between pausing for photo ops on their whirlwind tour of Australia and New Zealand, Kate Middleton and Prince William were seen lavishing attention on their precious 10-month-old, Prince George, relishing every moment alone with their firstborn. After all, it was likely the last trip they'd take with just their son for a while; palace insiders are reporting that Kate is gearing up for a second pregnancy, and is already expecting twin girls!
Article continues below advertisement
OK! News: Find out why Kendra Wilkinson refuses to have more babies.
Kate, 32, has already started planning for her growing family, from nursery details—she favors a gray, yellow, and green color scheme—to gathering George's newborn clothes to use as hand-me-downs. She's also been consciously trying to prepare her son for his baby sisters: At an event in New Zealand, Kate looked on with relief as George happily interacted with other babies. "Kate was so worried that George would not want to play with strangers," says a source. "But the way he was so sweet and loving really calmed her down. Seeing him so confident with other children, readily sharing toys, made her realize what a wonderful big brother he's going to be. She couldn't be happier about it."
Article continues below advertisement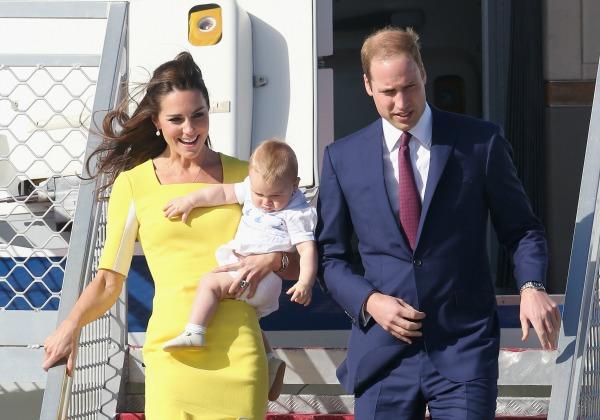 "Queen Elizabeth has been keeping jewelry and gifts for years now, just in case William ever had a daughter," says a source. "It's a tradition in the family. The new princesses will inherit priceless antique diamonds and artwork. There's also a stunning cradle that once belonged to Queen Victoria and a silver rattle handed down from the late queen mother."
William's stepmother, Camilla Parker Bowles, who's acted as a confidante to Kate, has already gifted her an heirloom necklace that goes back hundreds of years. Prince Philip, meanwhile, is designing a garden on the palace grounds. ("He thinks every princess should have a secret garden," says an insider.) And the Middletons, thrilled at the prospect of grand-daughters—and determined to create a space the girls will want to visit at their Bucklebury home, an hour west of London—have started building a playhouse on their property, "complete with stables, where a little Shetland pony will be waiting," says the insider. "These little girls are very eagerly awaited by the entire clan."
Article continues below advertisement
OK! News: See what Derek Hough says about a return to DWTS.
While Kate's had babies on the brain, she has somehow managed to draw the ire of Princess Diana loyalists, who claim she's falling short of Diana's philanthropic example. Though she had two young boys to care for, Diana famously went on nearly 200 charity appointments a year—while Kate, in her first year of motherhood, managed fewer than 40.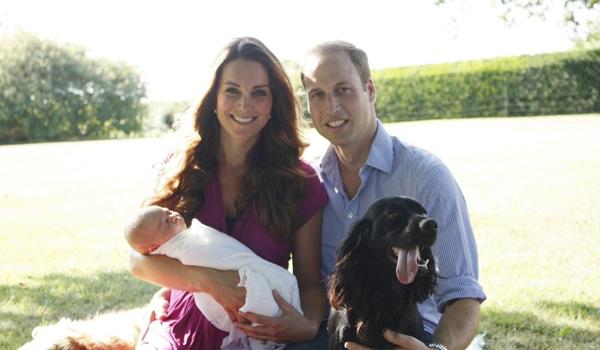 "Kate knows people think she's lazy because she does nowhere near the amount of charity work Princess Diana did, but the truth is, she wants to be a mother first and foremost," an insider reveals. "She wants to be as hands-on as possible. Even William has said he wished he could have had more time with his mother. Kate is determined to put her children first and will consider taking on more responsibility as her children become older and start school."
Article continues below advertisement
PHOTOS: See the most polarizing people in sports right now.
In the meantime, Kate is busy wrapping her mind around the prospect of twins... as her Wills braces for an influx of estrogen in Kensington Palace. "William has always joked that he'd be a terrible father to a daughter because she'd have him wrapped round her little finger," says an insider. "But growing up with so many boys around him—Prince Charles and two uncles, plus Prince Harry, of course—he thinks it's time for more girls in the family line.''
What do you think a daughter of the Cambridges would look like? Do you want them to have a little girl next? Are you surprised people are upset at Kate for not doing more charity work? Tell us in the comments below or tweet us @OKMagazine.