NEWS
5 Shows To Watch This Weekend Like The Britney Spears Documentary, Fallon and Timberlake on SNL and More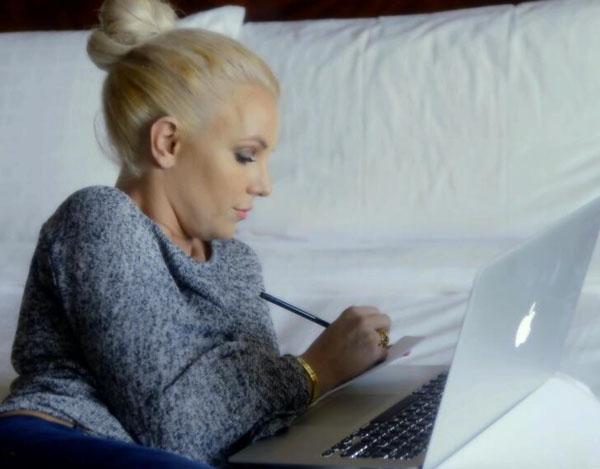 So you're really, really excited that next week is a majorly start work week. But why not start relaxing early by watching some amazing TV this weekend? Here's what's on on the weekend before Christmas, in case you need a break from last-minute gift shopping...
OK! News: A Brief Investigation into the Duck Dynasty Disaster
I Love Lucy Christmas special. Friday at 8pm on CBS. Watch two back-to-back episodes of everyone's favorite redhead. And you'll actually get to see her red hair this time, because the episode are airing in color!
Article continues below advertisement
youtube=https://www.youtube.com/watch?v=8zYUa8oxAQA&w=640&h=360
Styled to Rock. Friday at 8pm on Bravo. The contestants design a his and hers party outfit for real-life couple Big Sean and Naya Rivera.
OK! News: Here's What Happened on Watch What Happens Live This Week
Saturday Night Live. Saturday at 11:30pm on NBC. Fallon/Timberlake. Need you know more?
Tribute to a Friend: James Gandolfini. Sunday at 8:30 pm on HBO. In this half hour special, friends of the late actor will share their favorite memories of him, as well as footage from some of his best moments in TV and movies. You might cry, FYI.
Watch: Kristin Cavallari Reveals That The Hills Was Fake
I Am Britney Jean. Sunday at 9pm on E!. Fans will get to see two hours of Britney bliss with this documentary, which includes footage of her prepping for her show in Vegas (which beings Friday, December 27!), writing her new album, attending press events and more. Here's a glimpse:
youtube=https://www.youtube.com/watch?v=NUnptIn_Pe8&w=640&h=360