NEWS
5 Shows To Watch This Weekend Like the GRAMMY Awards, Sean and Catherine's Wedding and More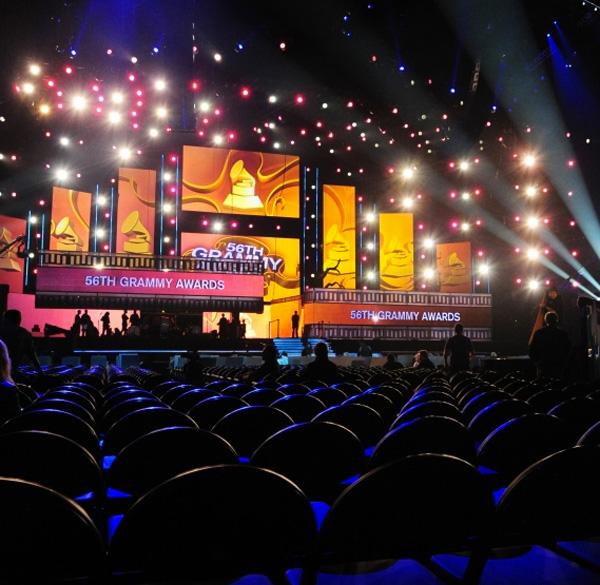 From Jonah Hill taking the hosting reigns on Saturday Night Live in NYC to every single major music artist hanging out on the west coast at the GRAMMY Awards, there's a whole lot happening on TV this weekend. Here's a few television options to get you started...
Photos: 12 Once-Famous Celebs Who Are No Longer Famous
The Carrie Diaries. Friday at 8pm on The CW. Carrie and pals go to prom on the series' turning-point episode. Here's a looksie:
Article continues below advertisement
Photos: See How Sean and Catherine Are Spending Their Wedding Week
youtube=https://www.youtube.com/watch?v=1nXoRQwnf28&w=640&h=360
Saturday Night Live. Saturday at 11:30pm on NBC. Oscar-nominated actor Jonah Hill is hosting SNL this weekend. Anyone else praying for a Superbad skit? Hey, it could happen. Watch Jonah Hill's SNL promos HERE!
The Grannies. Sunday at 4pm on LogoTV. Leading up to the GRAMMY Awards (more on that below), LogoTV is airing three-and-a-half hours worth of the best song and dance episodes of the classic sitcom, Golden Girls.
OK! Exclusive: Find Out How You Can Live in Kevin and Danielle Jonas' New Jersey Home
Sean and Catherine's Wedding. Sunday 8pm on ABC. Sean & Catherine are following in JP and Ashley's footsteps by having a televised Bachelor wedding, except theirs is live. So tune in to see it all go down, and watch this clip below of their overnight date from the show for old time's sake:
youtube=https://www.youtube.com/watch?v=Fb4zBw8Egdw&w=640&h=360
The Grammy Awards. Sunday at 8pm on CBS. LL Cool J hosts and pretty much every single other artist ever appears, presents, and/or performs at music's biggest night of the year. The show broadcasts live from Los Angeles!
Photos: The Grammy Winners You Never Heard From Again
What will you be watching this weekend? Tweet us @OKMagazine.