NEWS
5 Shows To Watch Tonight Like The Mindy Project Winter Finale, Teen Mom 2 and More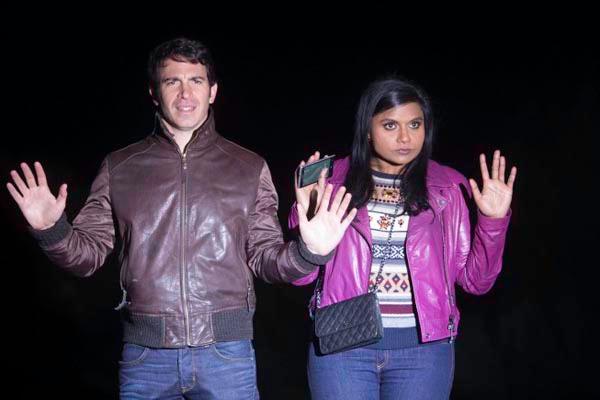 It's Polar Vortex part two here in the tri-state area, which means there's nothing to do but a) complain that it's freezing and b) avoid going outside at all costs. We can help you with part b) of that equation, because here's five things on TV tonight that you definitely don't want to miss out on...
OK! News: 5 Reasons To Tune Into Mark Wahlberg's New Show
The Biggest Loser. 8pm on NBC. Catch Alison Sweeney (who's in the news today from her departure from Days of Our Lives) and others in this brand new episode, where the final seven contestants get makeovers from Tim Gunn and Jessica Simpson's hairstylist, Ken Paves!
Article continues below advertisement
youtube=https://www.youtube.com/watch?v=GInVB-sXXZs&w=640&h=360
Ravenswood. 9pm on ABC Family. Remy goes to a sleep clinic and Miranda learns the hard way that happens when she tries to leave the Collins' house. Uh oh.
OK! Exclusive: Do Ravenswood's Nicole Gale Anderson and Tyler Blackburn Believe in Soulmates?
The Mindy Project. 9:30pm on FOX. Danny and Mindy spend some quality time in the winter finale, which seems appropriate since Mindy is now single. Just sayin...
youtube=https://www.youtube.com/watch?v=6PWVdwEv3wE&w=640&h=360
OK! News: Jenelle Evans Reveals Her Due Date and Baby Name Options
Chicago Fire. 10pm on NBC. Sophia Bush of Chicago P.D guest stars on tonight's all-new episode. They have similar titles, but totally different shows, guys.
Teen Mom 2. 10pm on MTV. It's here, folks! Jenelle gets an abortion, Leah gets a diagnosis for Ali and Kailyn and Jo fight over custody in the season 5 premiere. Be sure to watch an exclusive clip from the episode right HERE!