NEWS
5 Shows To Watch Tonight Like The People's Choice Awards, Real World: Explosion and More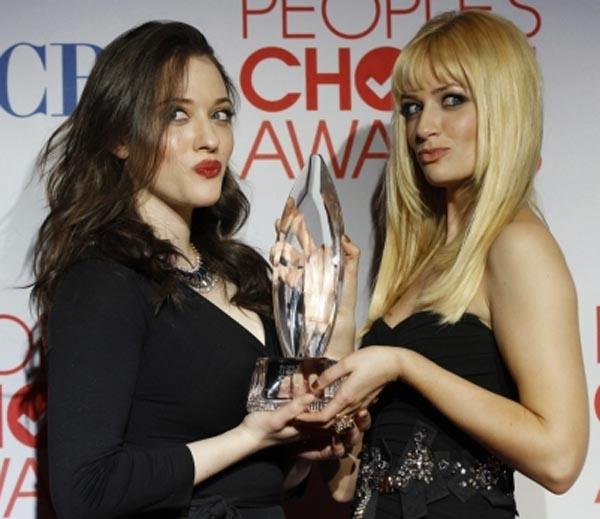 Tonight is the official kick-off to awards season 2014 with the PCAs, but there's also some regularly scheduled programming on this fine Wednesday. Here's what to watch and why...
Photos: The Most Real Moments from HBO's Girls
The People's Choice Awards. 9pm on CBS. Hosted by Beth Behrs and Kat Dennings of 2 Broke Girls, this show honors fan-favorites in movies, TV, music and celebs in general. Check out the nominees HERE and get more info on the presenters, performers and more right HERE!
Article continues below advertisement
youtube=https://www.youtube.com/watch?v=9y9KvP2Ystg&w=640&h=360
Modern Family. 9pm on ABC. Phil lands in jail by accident, Manny and his little brother celebrate their joint birthday party and Mitch and Cam attempt to book a wedding venue in the winter premiere. It's just typical Dunphy/Pritchett stuff, really.
Watch: The Dramatic Trailer for the New Season of RHONY
American Horror Story: Coven. 10pm on FX. Stevie Nicks plays herself on tonight's episode, episode 10. Random? Maybe, but it's going to be epic.
OK! Exclusive: Get To Know The Contestants Of The Face Season 2
The Real World: Ex-Plosion. 10pm on MTV. Season 29 brings 7 new strangers who move into a house in San Franciso. A few weeks into their stay, their exes move in. Dun dun DUN.
youtube=https://www.youtube.com/watch?v=vJutWpAmmGo&w=640&h=360
Kirstie. 10:30pm on TV Land. John Travolta guest stars as Kirstie's one-night-stand. So many Look Who's Talking feels, guys. So many.