NEWS
5 Things To Know About How Cory Monteith's Death Will Play Into Glee Season 5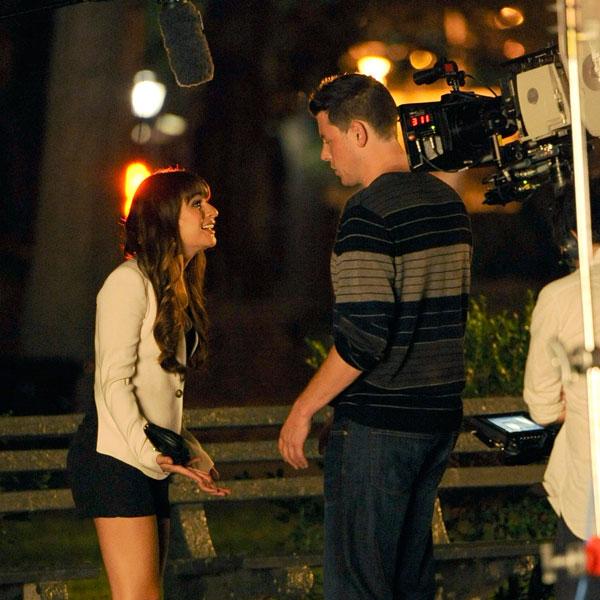 We already know that production on season 5 of Glee is officially being postponed due to Cory Monteith's death last weekend. But now, more details surrounding the new season of the show are out, and E! Online has the scoop. Here's 5 things you need to know about the upcoming season of Glee:
1. Season 5 will premiere on Fox on Thursday, September 26, one week after it was originally supposed to premiere. The cast and crew took that extra week where they should've been starting on the show to grieve Cory's death and spend time together.
Article continues below advertisement
2. Lea Michele was ultimately the one who made the decision to go on with season 5. Ryan Murphy, the show's creator, told E! that he was willing to halt until the spring TV season or indefinitely, but it was Lea, Cory's girlfriend, who made the call to continue as usual.
3. Ryan almost considered canceling the show entirely. Ryan would've been OK if Lea had said to him that she just couldn't go on with the show without Cory because it'd be too emotional for her, but Ryan said that was not the case and that Lea is "the strongest 26-year-old I know."
4. The tribute to Cory will happen in episode 3. Cory's death won't really be discussed until the third episode of the season, which will premiere sometime in October. After that episode, Ryan and the cast and crew plan to take a bit of a hiatus to figure out where the show will go from there.
5. Grief counselors will be on-hand during filming. It's only been a week since the death, so clearly Cory's family and friends are still grieving. Ryan said that grief counselors will be there to console everyone on the Glee set for the first two weeks of production.