NEWS
5 Things To Know About Miley: The Movement That You Won't See In The Movie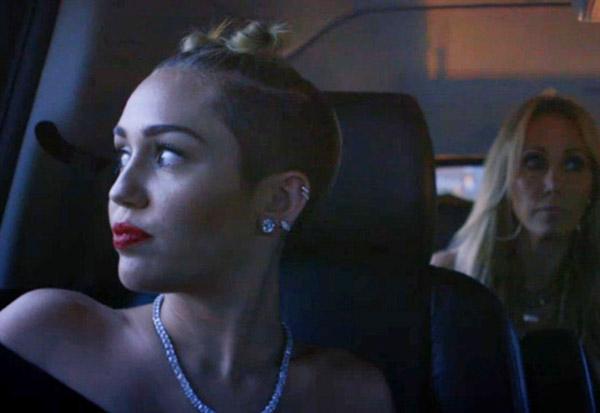 You guys, I'm having a great week. In addition to getting proposed to by the cast of Teen Mom (and fine, my boyfriend, Seth) I got to see the MTV Miley Cyrus documentary Miley: The Movement almost an entire week before it debuts on the network this Wednesday. I'M SO LUCKY!
Poll: Vote for Miley Cyrus as the Best New Song of the Week
I'll have an in-depth look at the film plus what I thought about it coming later this week, but for now, here's a few things that I learned while screening the film with a bunch of other reporters and MTV employees about the film, about Miley, about that VMAs saga, etc, that you won't see in the movie. Then on Wednesday, come back for scoop on the actual movie itself, like what to look out for when you watch it that night. See ya then, cool?
Article continues below advertisement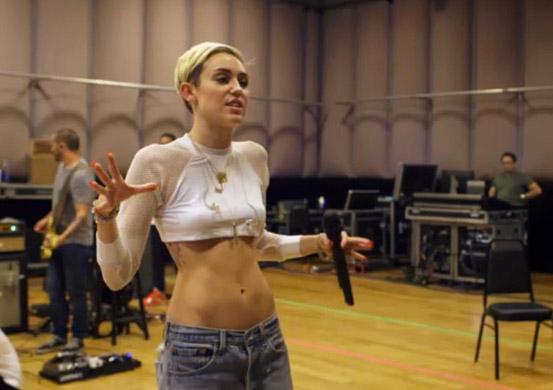 1. MTV started filming with Miley four months ago right before the summer started, aka way before her VMAs performance made headlines. Dave Sirulnick, the film's Executive Producer, said that MTV sought her out and that the network "thinks the world of her. We wanted to work with her."
Photos: 5 Guys Miley Cyrus Should Date Next
2. Filming wrapped in September right after the release of "Wrecking Ball." The version the press saw was not 100 percent done (they still had some color correcting to do plus a few photo issues to deal with), which makes sense because "Wrecking Ball" came out like 3 weeks ago! Quick turnaround, guys.
youtube=https://www.youtube.com/watch?v=My2FRPA3Gf8&w=480&h=360
3. The people that made this movie with MTV are the same production company, Radical Media, that made documentaries about Demi Lovato, Drake, Nicki Minaj—basically, they know what they're doing.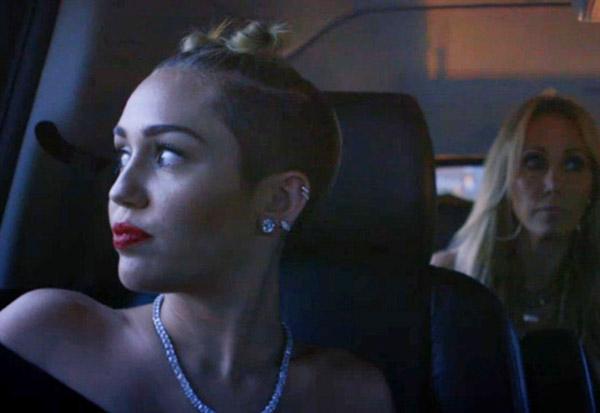 4. Dave and the other MTV execs had no idea that Miley's VMAs performance was going to go "to that extent." He said the talk of it was "more than anyone expected," but he was happy that the MTV cameras were on-hand to capture what is now looked at as a career-changing moment for Miley (and those teddy bears).
Photos: 14 Pics of Miley Cyrus Being Suggestive
5. Don't expect to see any of Billy Ray Cyrus or Miley's now ex fiance Liam Hemsworth in the film. Dave said that that was a deliberate decision, saying that the crew wanted to "focus on music and professional footage" instead and that Billy Ray and Liam just weren't around when MTV was taping footage. Miley's mom Tish was, though. Just saying: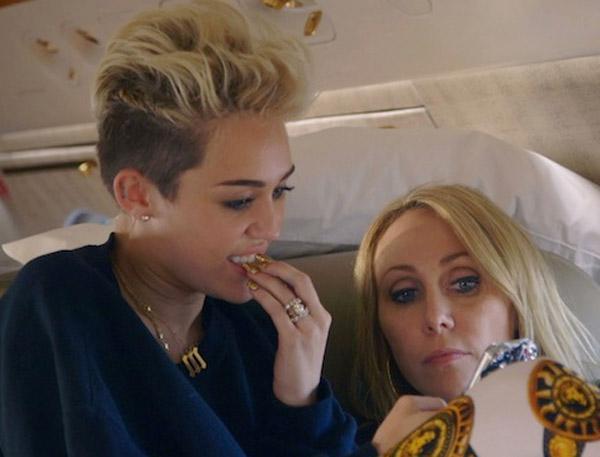 Stay tuned for a fun review of Miley: The Movement coming Wednesday on OKMagazine.com, and be sure to watch the film October 2 at 10pm on MTV! Are you excited to see the film? Tweet us @OKMagazine.