NEWS
5 Things To Watch Tonight Like The Mindy Project Premiere, I Dream of Nene and More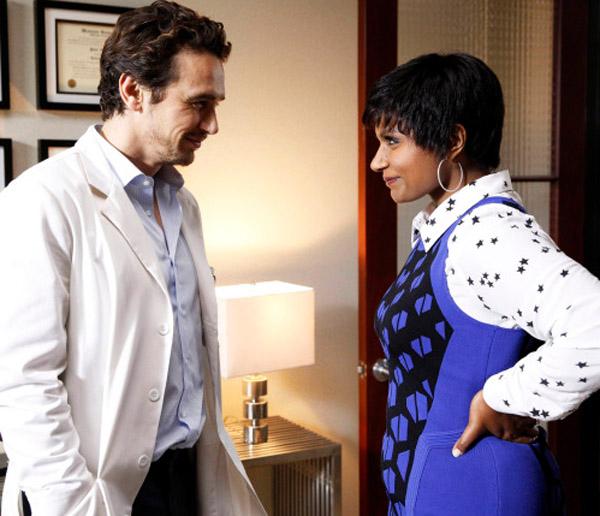 We hope you have absolutely no plans tonight. Because when you see what major sitcoms and reality shows are premiering this evening, you're definitely not going to want to leave the house. Mindy Project, I Dream of Nene, Andy Samberg's new comedy—keep reading for the deets.
OK! News: Get Details on OKMagazine.com's Radio Debut!
Dance Moms. 8pm on Lifetime. Hurricane Abby is a'coming! The cast gathers to discuss the best and worst moments of the season during this special reunion show. Which is actually called "Hurricane Abby," BTW.
Article continues below advertisement
Photos: Behind-The-Scenes Pics from Michael J. Fox's New Show
Brooklyn Nine-Nine. 8:30pm on Fox. That cop show starring Andy Samberg that you've most definitely heard about finally premieres tonight. Here's a preview:
youtube=https://www.youtube.com/watch?v=idtc_iwEk5I&w=640&h=360
I Dream of Nene. 9pm on Bravo. Miss Tamra's OC wedding already? We think Nene's new wedding spin-off will fill that void. Drama with her husband, bridesmaids and wedding planner ensues, so..yeah. This is a gem.
youtube=https://www.youtube.com/watch?v=T0SLY8HYpvg&w=480&h=360
The Mindy Project. 9:30pm on FOX. OMG it's here! Right after you watch the season premiere of New Girl, stay tuned for The Mindy Project at 9:30, and/or watch the entire episode RIGHT HERE. Whichever.
OK! Exclusive: Ed Weeks Talks About Working With Kris Humphries on The Mindy Project
The New Atlanta. 10pm on Bravo. Truth: This new Bravo series, which centers around 5 professionals in the ATL trying to make it big in their careers, is for sure as addictive as other ATL-based Bravo shows like RHOA and Married to Medicine.