NEWS
6 Things That Made OK! Cry This Week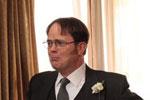 Pop culture covers a broad range of emotions. Sometimes, amidst all the excitement, touching TV plot lines, and breaking news stories, we get a little teary-eyed. We're only human, right? But it's not usually sad tears—we have passion for this stuff and can get a little emotional. The Office ending? Reminicent sobs. A perfectly constructed storyline on Mad Men? Tears of joy. Think of it as a wedding, and who hasn't cried at one of those?
Article continues below advertisement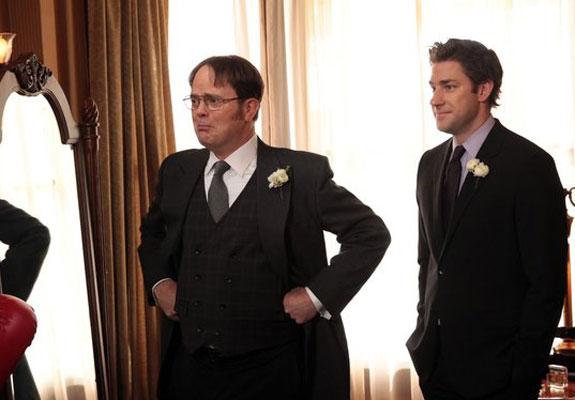 "As soon as Jim told Dwight at his wedding "I can't be your bestest mensch, it has to be someone older" I started to tear up. I knew what was coming! And seeing Steve Carell is enough to make me cry happy tears at any point. Seriously, it almost happened during the Anchorman 2 trailer too." —Lea, Video Editor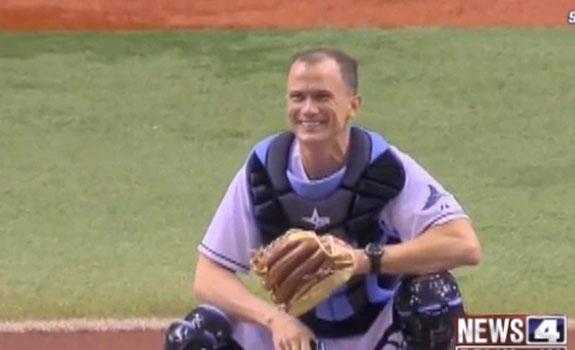 "Army parents surprising their kids gets me EVERY time. But this one just made me stop my morning and get in a good, old fashioned happy cry (and want to call my dad in Florida to tell him I miss him)." — Lauren, Site Director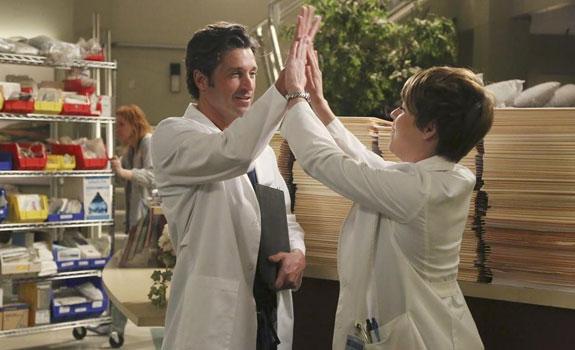 "I sobbed like a BABY during the Grey's Anatomy finale. Meredith almost died during a complication during her c-section, Avery almost died rescuing a little girl in a fire, and I almost died from hyperventilating. As per usual with Grey's finales, it. Was. Intense. —Haley, Entertainment Editor
Article continues below advertisement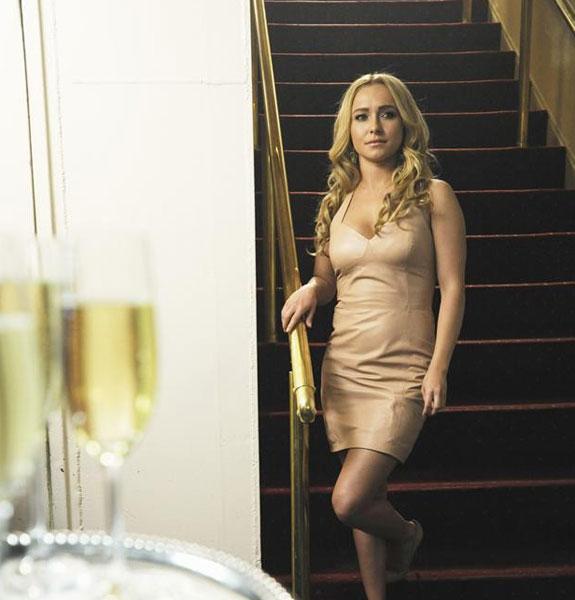 "Nashville! Without spoiling anything, this thing happened that was incredibly heart wrenching and Hayden Panettiere played it like a pro—lip quivering to full out hysterics. Definitely the biggest tear jerker of the week for me." —Emily, Social Media Manager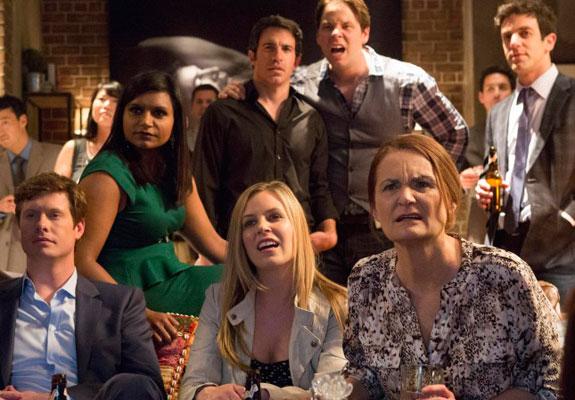 "Everything about this episode made me cry. It was probably too emotional for my own good. First of all, Mindy's friendship with Danny has grown exponentially. They hated each other and now their basically besties. You know, hanging out and sharing secrets, and stuff. But the moment that really made me tear up was when Mindy revealed that she chopped off all her hair. She did it in love, and, as a rom-com aficionado, I can't deny its impact." —Victoria, Editorial Assistant
"We've been hearing rumors all week, but the weekend was made when it was confirmed that Beyonce is pregnant."
—Kaitlin, Senior Editor
What pop culture moment made you cry tears of happiness? Tweet @OKMagazine and leave a comment below.