NEWS
6 Things We Learned About Moonshine From Moonshiners Tim and Tickle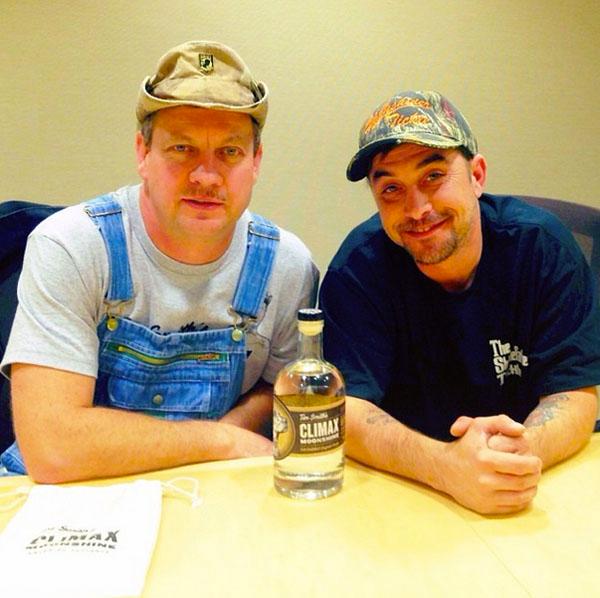 We've had lots of celebrities pass through the office doors of OKMagazine.com, but probably none of them have been quite as educational an experience as our visit was with Tim Smith and Tickle from Discovery Channel's hit show, Moonshiners. The guys are two hillbillies from Virginia who make a living making moonshine, a type of whiskey that is illegal in most of the country, and they're three seasons into their show about it.
Article continues below advertisement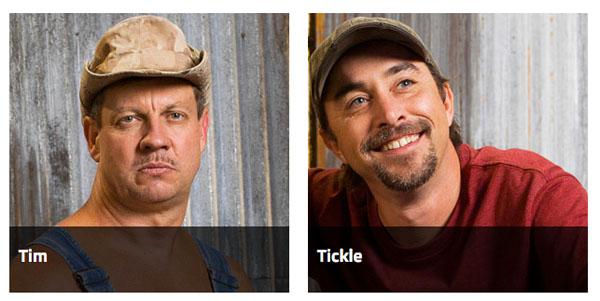 1. Sometimes, you can have a Southern accent so thick is actually sounds British/Australian. I know Tim and Tickle are southeners, but Tim's accent was borderline British. I was confused for a second when he first started talking.
2. Moonshine isn't meant to be mixed into cocktails. It's a really, really, strong alcohol (that looks like vodka but goes down way less smooth), but you're supposed to take it straight in the form of shots. The guys recommend chugging chasers afterwards though since it's that intense. Their favorite is sweet tea.
OK! News: Vote For The Best New Song of the Week
3. There are different brands of moonshine, but none of them are "flavored," per say, like vodka is. And how does it taste, you ask? I wouldn't know (#lightweight), but my colleague Kaitlin was a champ and took 1/4 of a shot—and she said it burned and made her feel hot all over. Whoa.
Article continues below advertisement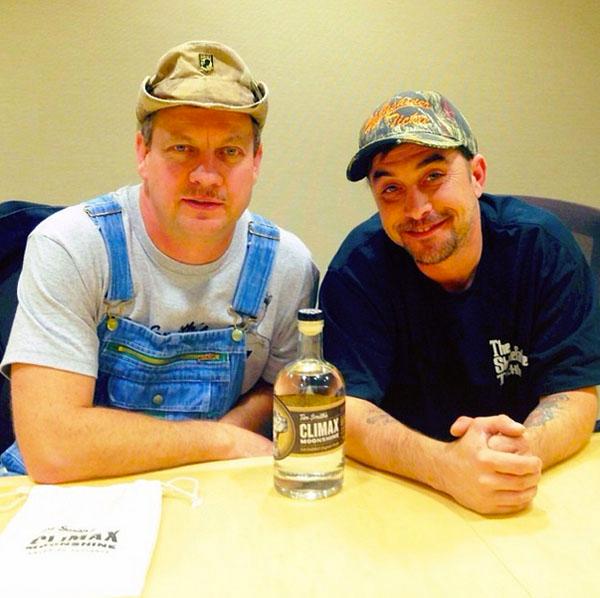 4. The first two seasons of Moonshiners were about making the product legal, but still, now in season 3, moonshine is illegal in most states because of the taxes and stuff. It's finally legalized (and sold for anywhere from $24-$35 per bottle) in a few select states in the south though, like Tennessee and West Virginia.
Photos: The 18 Most Memorable Teen Mom Moments Ever
5. The show has really helped Tim and Tickle's business. They claim not to be celebrities in their hometown of Climax, Virginia, but they say they do get recognized a lot on the street when they leave home. And hey, now millions more people know about the moonshine because of the show, so clearly it ain't hurting the business.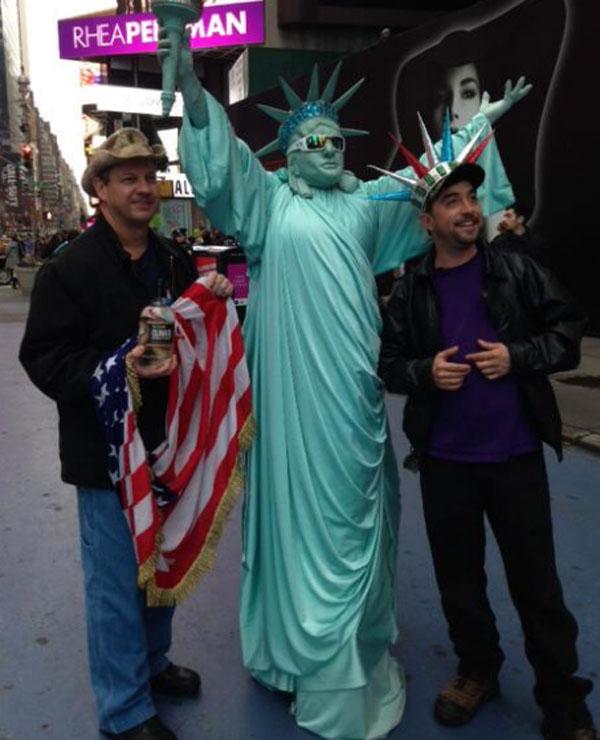 6. Tim is ok with being the next Jack Daniels or Jim Beam. Tim explained why the bottle was designed the way it was—it's round so the sticker has no front and back, it features a large photo of his adorable dog, Camo because the fans love her, and features a nice photo of him and his dad making the drink in the fields. Tim also mentioned that he wanted his name, Tim Smith, to be somewhere on the bottle, like Jack Daniels' and Jim Beams' are on theirs.
And speaking of bottles, Tim let us OKMagazine.com folk keep the bottle of moonshine he brought with him and signed both the bottle and the cool pouch that comes with it. They don't sell the product in New York yet, so it's basically a limited edition and we're famous.
OK! Exclusive: Generation Cryo's Bree On The Show's Comparisons to Teen Mom
Moonshiners airs Tuesday nights at 9pm on Discovery Channel! Do you feel smart now that you know so much about moonshine? Who's your favorite moonshiner on the show? Tweet us @OKMagazine.