NEWS
OK! Exclusive: Generation Cryo's Bree On Finding Her Sperm Donor and The Show's Comparisons to Teen Mom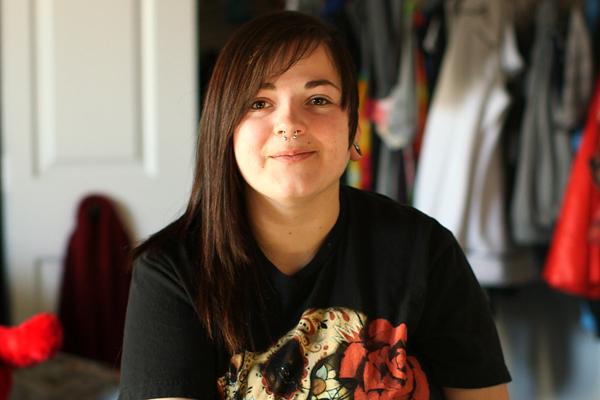 By now you've either seen the previews for and/or watched the first episode of MTV's new docuseries, Generation Cryo, about 17-year-old Breeanna Speicher's quest to find the sperm donor her lesbian moms used to get pregnant. Each episode follows Bree as she meets her half-siblings for the first time and gets one step closer to meeting the guy who made them. Even though Bree says they still haven't met the guy (though they have contacted him), here's an update on where things stand with Bree now, like what's new with her girlfriend (!!!), what it's like having a show on MTV and what she thinks of comparisons to her show with Teen Mom and Catfish. Keep reading!
Article continues below advertisement
Photos: Comparing and Contrasting Generation Cryo With Vince Vaughn's Delivery Man
OK!: Now that the show is out, how does it feel that people are finally hearing your story?
Bree Speicher: It feels awesome. It feels like everything is definitely kind of paying off. The one weird thing is that now that we're kind of at a whole different point in our lives, everybody's just starting at the beginning of this whole journey so that's kind of funny. It's kind of weird to see myself back then and then know what I know now, I guess (laughs).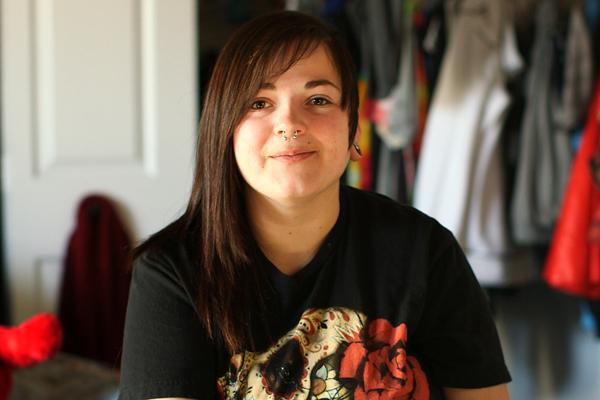 OK!: Have you been getting recognized yet?
BS: Rarely. Some girl in Port of Subs who works there, she recognized me but I'm like, always at that Port of Subs, so (laughs)... But my girlfriend was talking to some guy in my hometown about the show and some guy was like, "Oh I hear that show is about some girl from Spanish Springs High School" and she's like, "yeah, that's my girlfriend." Like, nobody really knows anything about me so it's kinda cool.
Article continues below advertisement
OK!: Well give it a few episodes in..
BS: Yeah, that's kinda what I'm expecting. Kinda laying low until then, you know? (Laughs).
Photos: Teen Mom Stars Then and Now
OK!: Are we going to see your girlfriend on the show at all? Because we see you single and ready to mingle in the first episode.
BS: Yeah, god I know. Just me being a d-bag (laughs). We go on our first date and that was recorded and it's on MTV.com actually, so not in the show though but ya. But yeah the first episode though, such a dbag (laughs).
PS: Watch the clip of Bree and her girlfriend's first date right here!
OK!: Your show is taking over the Teen Mom time slot. Do you see comparisons between the two shows at all?
BS: I think that they both have to do with family, totally different kinds of family but they have a lot of family realness. So you see these babies and where they came from, but in our show you kind of see us grown up.
Article continues below advertisement
OK!: Do you see comparisons with Catfish at all? Skyping, meeting strangers...
BS: Yeah I guess kind of. Yeah, it kind of is like Catfish, that's so weird! Because we're meeting these people that we don't know and with the whole search for the donor it's like, I know you're a real person but who are you? It's kind of funny to think about.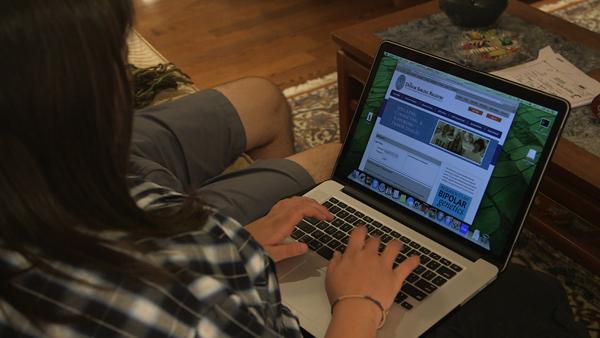 BS: Omgosh, I am like a faithful watcher of Girl Code, Guy Code, and Guy Court. I will sit there and watch an episode that I've literally seen already 10 times and still laugh at it (laughs). Those are totally my favorite shows.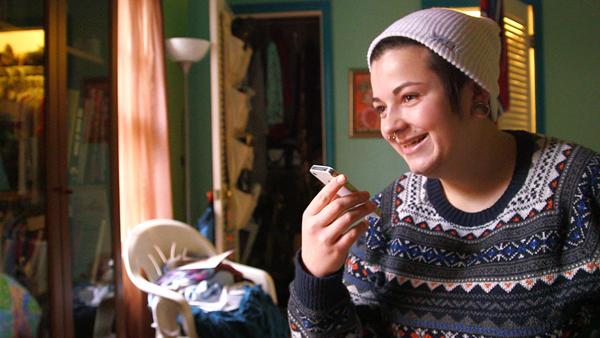 OK!: Now back to your show, now that you've seen a few episodes, is there something on there that you wish wasn't caught on camera?
BS: Oh my god, well (laughs). Watching the first episode with my girlfriend and the talk with Jonah, I was sitting there and she's kind of a small girl you know. And I said I like girls not too skinny and so she turns to me and she goes, "so you don't like skinny girls, huh?" and I was like, oh man. I think that there's nothing that I'm like god I wish it didn't make it that was kind of just like, busted! I'm happy about everything. God, it's so strange seeing it all summarized though. We spent weeks and months and to see it all in 42 minutes.—I wish it was longer!