NEWS
8 Things to Know About What's Going on Right Now With Khloe Kardashian & Lamar Odom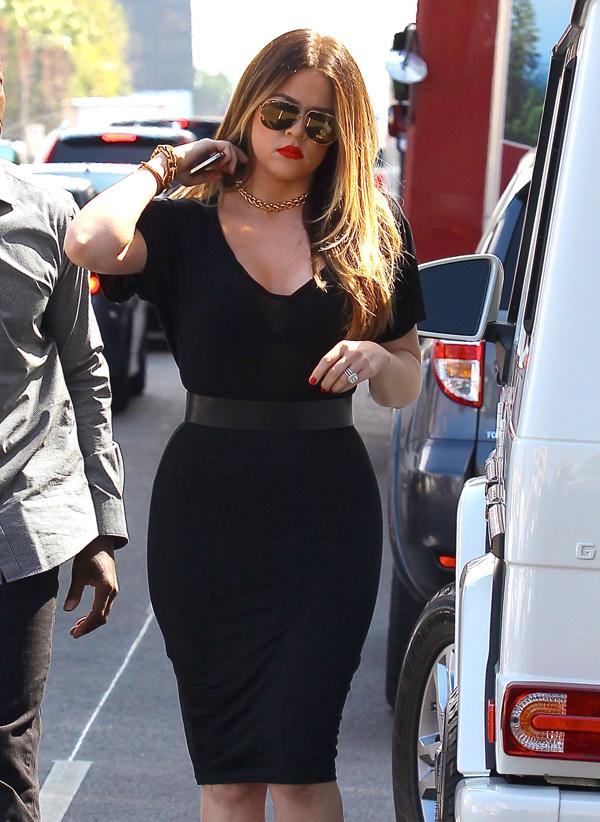 It's hard to keep up (sorry) with what's been happening in the news lately with Khloe Kardashian and Lamar Odom these days ever since his DUI and one-day rehab stint in early September. So here's a cheat sheet on what the couple has been up to as of late, including how they spent their four-year anniversary:
Photos: 13 Adorable Selfies from Khloe & Lamar
1. Just before their anniversary on September 27, Lamar broke his Twitter silence where he defended Khloe and the rest of the Kardashian family. Read what he said HERE.
Article continues below advertisement
2. That same week, Khloe dropped "Odom" from her Twitter and Instagram handles.
3. Next, Khloe & Lamar spent their anniversary last Friday apart. Khloe was seen that day going to the gym solo and also seemed to have spent some of the day with her BFFs. She posted THIS photo on Instagram of a gift the ladies gave her on the big day.
4. On Tuesday, October 1, Khloe and Lamar reportedly met up at their California home to talk things out. Click HERE for details of their conversation.
5. That same day, both Khloe & Lamar were spotted by the paparazzi—separately— looking thinner than usual, which has been concerning fans.
6. Also on October 1 and 2, Khloe hosted a Facebook and Twitter chat online with fans. She didn't directly discuss the Lamar situation, but Khloe did allude to it, saying "I'm trying my best" when one fan called her an inspiration.
7. Then later on October 2, Khloe was seen out with her sisters—still wearing her wedding ring—filming Keeping Up With The Kardashians.