NEWS
8 Things We Learned from Last Night's Real Housewives of New Jersey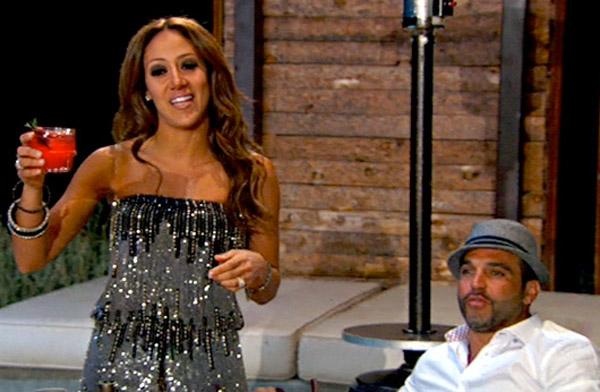 Things were just going too well for the Real Housewives of New Jersey. After two weeks of peace and emotional expression on the Arizona ranch, the gals exploded in one more fight before they left. Here's what we learned!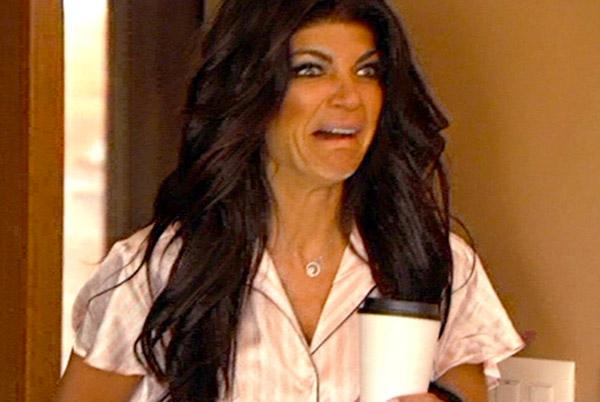 First it was stripping, then it was cheating.
The rumor mill won't stop for Melissa Gorga, but Joe Gorga and Teresa Giudice finally had it out in this episode. As always, it led to shattered tableware. And as with all the worst RHONJ fights, it involves a flash-forward editing motif. We zoomed backwards after this initial peek at the fight.
Article continues below advertisement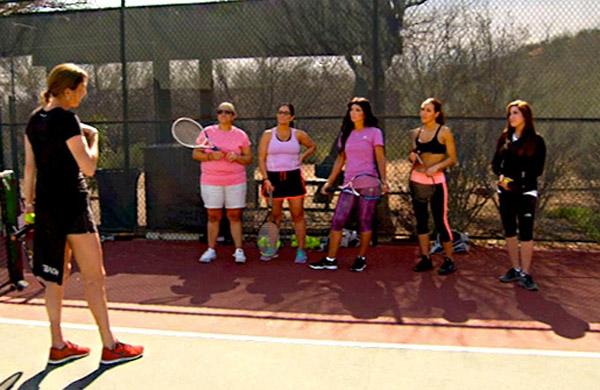 When it comes to tennis, check your ego at the door.
How cute were the ladies in their vaguely coordinated pink-and-purple workout gear? Any one of these housewives is more in shape than I am in my twenties.
MORE ON:
Jacqueline Laurita
Caroline Manzo does not like heights.
Excellent excuse to play that adorable clip of her scurrying across the bridge. The wives were extremely worried about a trust exercise that forced them to cross a high wire strapped to a partner.
Watch: The Real Housewives of New Jersey play Would You Rather?
It's possible to shake just watching people do this exercise.
Because I was shaking the entire time, watching them climb slowly up the poles and trying to control their vibrating legs.
Article continues below advertisement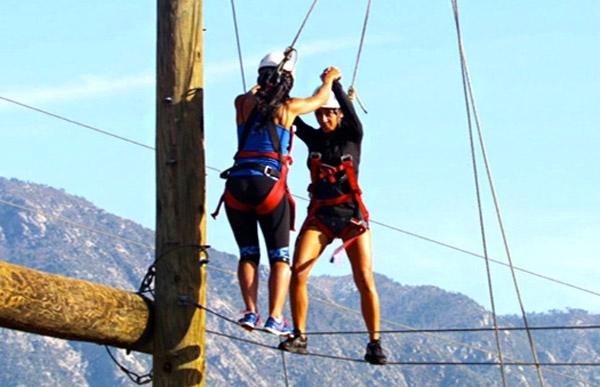 The metaphors were coming fast and furious when Melissa and Teresa tried to cross the wire together.
Their whole life is a high-wire exercise! They have to lean on each other! They lean on each other too much! It was exhausting.
Watch: Teresa Giudice remembers her best and worst hairstyles on RHONJ!
I definitely need a silver sequined romper for my next birthday.
And this item is completely absent of sarcasm. She looked awesome!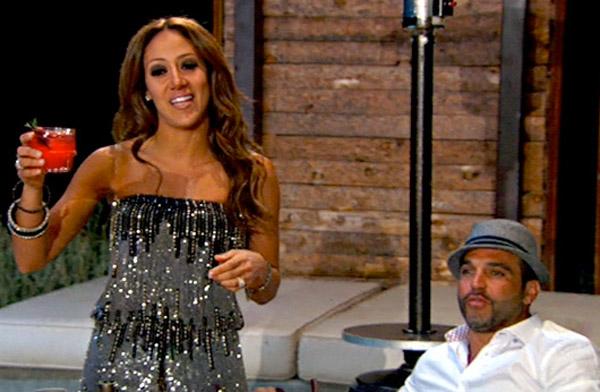 The state of Arizona deserved one more fight.
And Caroline, I love you, but of course she was the one to kick it off. Even Albert agreed! I'll be honest that this fight made no sense to me at all. Is Melissa mad at Teresa just for associating with Penny, who claims Melissa cheated on her husband? Is Joe mad at Teresa because... because why, seriously, why?
Can you explain this week's fight? What's at the bottom of it? Do you think Teresa is lying? Tell us in the comments below or tweet us @OKMagazine.