NEWS
8 Things We Learned on the Set of Almost Human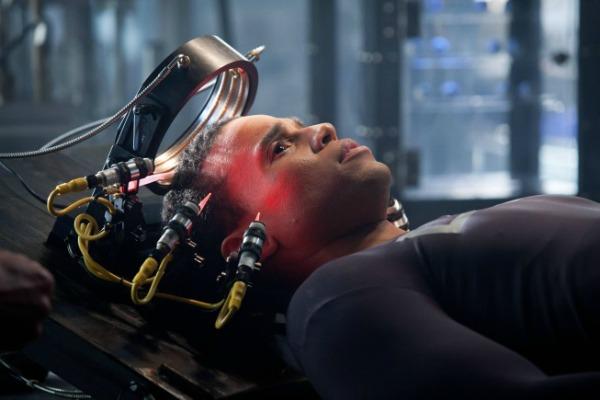 How is the fall TV season treating you so far? If you're still in the market for a new show, you're in luck: Fox's futuristic crime drama Almost Human starts tonight at 8 pm. Starring Michael Ealy and Karl Urban, it's the story of the LAPD in 2048, when human cops are paired with robot cops. We visited the Vancouver set of the show, and here's what we learned!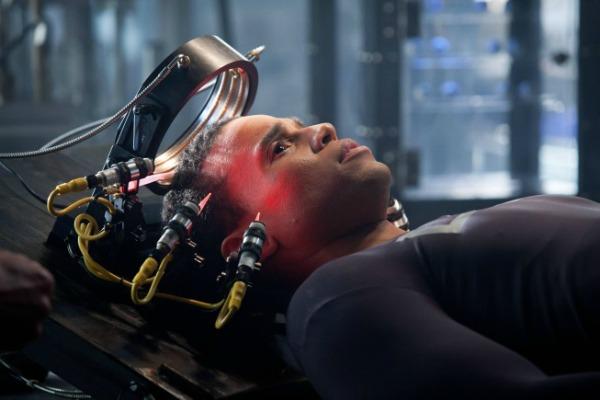 J.J. Abrams is heavily involved.
The genius producer (of Lost, Felicity, Fringe, the upcoming Stars Wars movies...) helped helm this project, so get ready for lots of Abrams-ian twists, turns, and magical sci-fi touches.
Article continues below advertisement
OK! News: Learn our secrets from the set of Once Upon a Time!
You'll see Dorian, the main robot, grow up over the show.
Michael Ealy's character has lengths to go before he grasps how the human world works, and Michael is excited to play with that awkwardness. "I would love to slow down Dorian's growth as much as possible," he explains. "I'm thinking, maybe by season five, he's wearing sunglasses. That's what I'm going with."
Michael based the character on a Mac vs. PC struggle.
Dorian is top of the line, like a Mac, but he still takes a while to boot up sometimes, and there are little hiccups and viruses along the way, like a PC.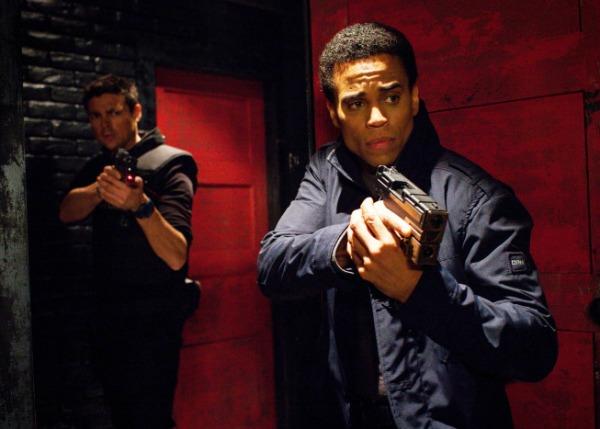 Michael and Karl have great chemistry on and off screen.
The two actors seemed like great pals on set, and that comfort and friendship shines through on the show. "We're starting to grow on each other," says Michael of their characters. "He sees my value, I see his humanity."
Article continues below advertisement
OK! News: True Blood star Carrie Preston explains how she wants the series to end.
The car scenes are the key to their relationship.
"We find a lot of connective tissue in those car scenes," Michael says. And it's not all serious. "Michael's character goes from being the most highly intelligent being... to someone like a 6-year-old child," laughs Karl. "He asks, 'But why? But why?' It's a lot of fun. The car scenes will define the relationship."
The set is an amazing glass wonderland.
We got to hang out in the precinct, which is comprised mainly of swinging glass walls and sleek gray metal. Again, it's future-y but not cartoonish.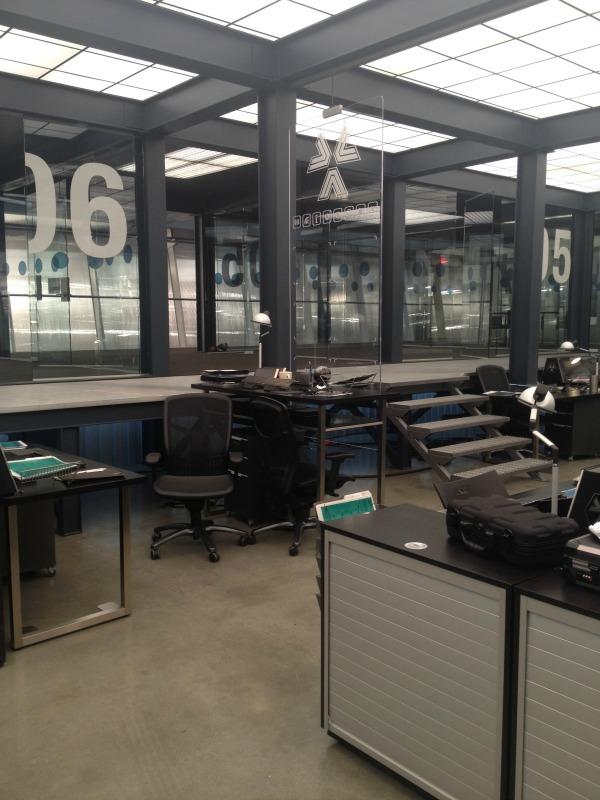 You can look for lots of subtle futuristic touches.
"I'm not very aware that we're in the future, aside from the fact that there's robots walking around," Minka Kelly said. "It's fun to see the writers' imaginations, what they come up with every episode."
Photos: See which new shows are picked up and which are canceled so far!
This set was the happiest one we've ever seen.
The cast and crew were working into the wee hours in freezing Vancouver when we stopped by—but they still took constant breaks to chat with us, explain a scene, or just check in to make sure we knew where the space heaters were. Lovely people!
Do you think you'll be tuning in to watch Almost Human tonight? What's your favorite J.J. Abrams project? Does this sound like a good concept to you? Tell us in the comments below or tweet us @OKMagazine.