NEWS
OK! Exclusive: Carrie Preston Talks Her Roles on The Good Wife, True Blood, and The Following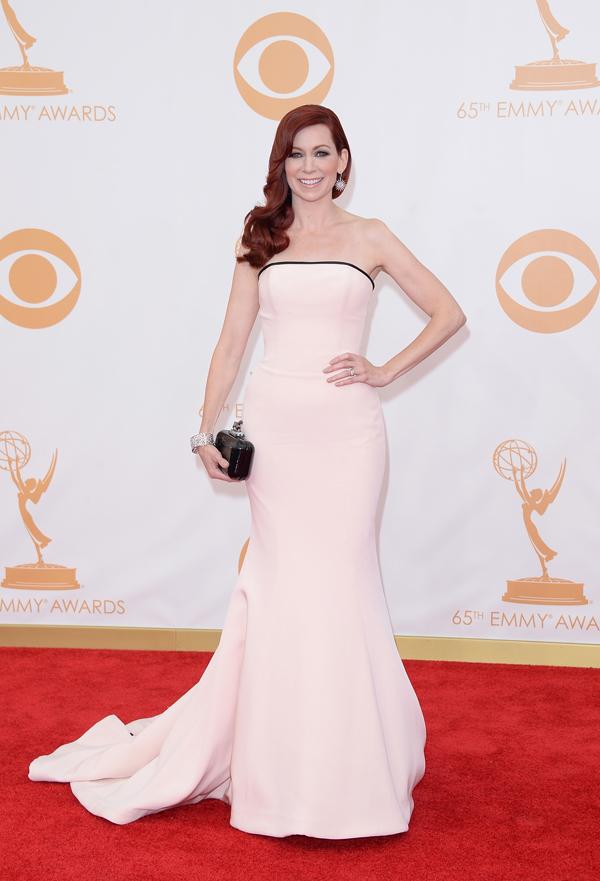 For all the Emmys we spent hours watching on TV back in September, a few were given off the air—including one to Carrie Preston for her guest-starring role on The Good Wife! Carrie has got a ton going on right now, so we chatted with her about her return to The Good Wife, the final season of True Blood, and more!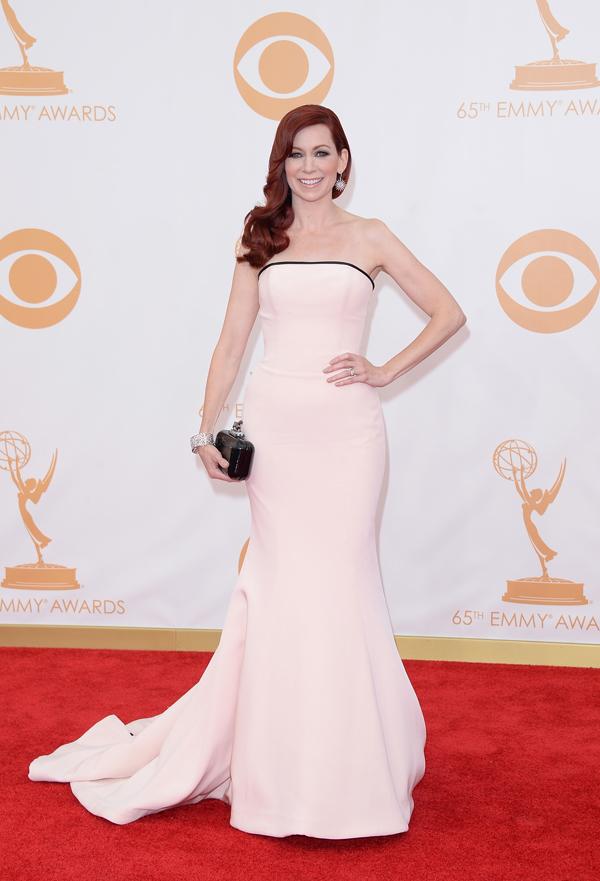 OK!: What can you tell us about your return to The Good Wife?
Carrie Preston: I'm coming on to represent Lockhart/Gardner in a sexual harassment case that one of the employees has brought up against the firm. They bring Elsbeth in to represent the firm and I go head to head with Viola Walsh, who is played by Rita Wilson. She's had a recurring role as kind of the nemesis lawyer to the firm. So fun to see those two very different yet very strong, intelligent women go head to head!
Article continues below advertisement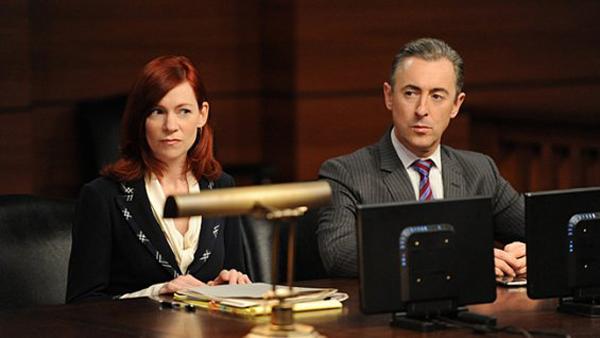 OK!: I have True Blood questions, of course! Heading into the final season, what would you like to happen to Arlene?
CP: I love that they've given her some power in the community and that she is now the owner of the bar, so I think it'll be fun to see how she deals with that. My hope for her would be to see that she continues to grow into this self-sufficient women who is okay with not having a man in her life, and gives herself proper time to grieve for the love of her life, who has only just been lost. I hope they stick with that. I hope they don't put another romance in there. It would be nice to just have her be a single mother and a powerful woman with a business.
Article continues below advertisement
Photos: See which new TV shows have been picked up for far!
OK!: Will we get to see the Arlene kick some ass? Is that in the cards?
CP: I hope so! It was so much fun when I got to stab Scott Foley, who was playing Patrick. I got to stab him in the neck with a pencil and then pull a gut out and say, "Don't move motherf*cker or I'll blow your f*cking head off". That was my Clint Eastwood moment. I was very happy about that.
OK!: When it's time to say goodbye to the show, is there anything you want to steal from the set? It's such a cool set.
CP: I know, but they are changing Merlotte's a lot. If anything I would want to grab something from the Merlotte's set, even if it is just like one of the pool balls. Or there are all these photos that are stuck up in the back in the bar that nobody really sees, but there are really cool photos of like Alan Ball standing with Charlaine Harris that has been on the set from the beginning. Just little inside stuff like that.
OK!: And you're going to be on The Following, right? Have you started filming yet?
CP: Yeah, I already shot it and it is a really interesting role. It is pivotal to the launch of the season, so that was fun to be a part of that. I was a big fan of that show. I watched the whole first season; I found it incredibly scary and dark, and cool, so I got addicted to it pretty quickly. When I got the opportunity to come on board I definitely jumped at it. My character is not a follow-up, but more like a fan of Joe Hardy. So you'll see how that plays out.
OK! News: See what we learned on set of Once Upon a Time in Wonderland!
OK!: I also saw on your Twitter that you have a Kickstarter project. Can you tell me a little bit about that?
CP: Yes I would be happy to! It is called Darwin: The Series. It is about a life coach whose life is falling apart. I direct the series, and some college buddies of mine created it and they star in it. Karl Kenzler, Chris Gerson, and Lynn Rosen, who is a playwright, they wrote all the episodes and we shot the first two. We launched them at the same time we launched the Kickstarter campaign to raise money to shoot the rest of the season. I love to direct and I have a production company and I've directed two features and another web series, and a short. I'm one of those crazy people that doesn't ever stop.
OK!: When do you sleep?!
CP: I know! I don't know. Somehow I have to schedule it. I have to put that in my calendar.
What's your favorite role of Carrie's? What do you hope happens on the last season of True Blood? Do you like her character on The Good Wife? Tell us in the comments below or tweet us @OKMagazine.