NEWS
9 Secrets from the Set of Once Upon a Time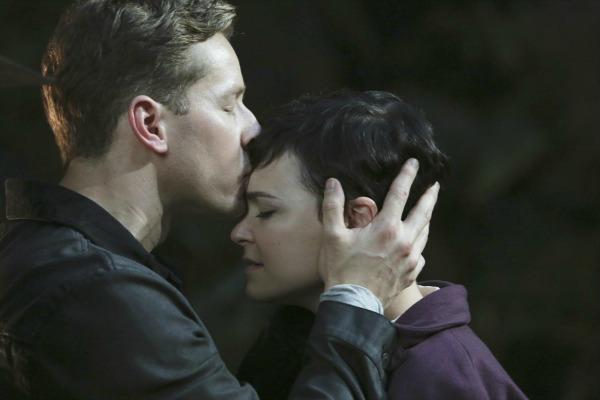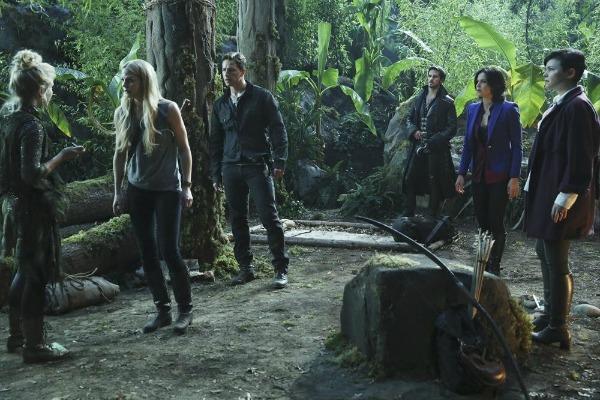 The cast loves being forced together this season.
All the adult characters are stuck together on a journey in Neverland, and the actors are enjoying all this together time. "Not that we were separated last season, but everybody had a separate goal and very different kind of obstacles, and now we have a common goal," Ginnifer Goodwin explains. "We are truly sharing story lines now, and I really missed it. The whole family is together on a road trip, and it's something that's going to happen a lot this season."
Article continues below advertisement
The Neverland set is breathtaking.
Being a fantasy drama, OUAT is filmed with plenty of help from green screens, but we reporters were permitted to tour the giant set of Neverland. Housed in a big studio, walking through the jungle felt like walking through Disneyland, except the dirt and trees smelled pretty real. It was magical.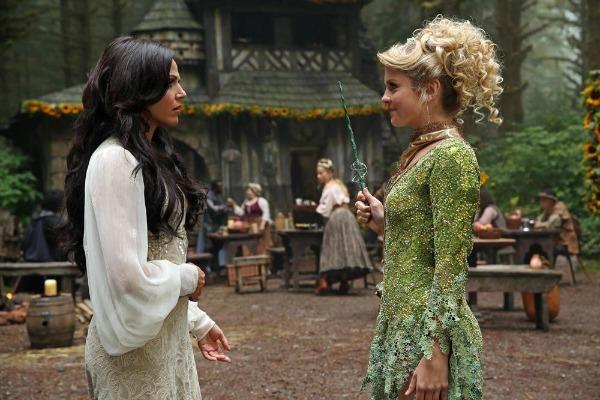 Jared Gilmore is so excited for his big story line.
His character Henry was kidnapped by the Lost Boys, but it's making for some fun filming for Jared. "My favorite part is getting to work with Peter Pan and all the Lost Boys. It's so different for me, getting to work with all these people who are more my age," he says. "It's nice having kid friends." Adorable!
Article continues below advertisement
Photos: Keep up with which shows have been picked up and canceled so far this season!
Ginnifer Goodwin and Josh Dallas keep it professional.
I met the on-screen and off-screen couple and interviewed them in the same room and had no idea they were even dating until I returned to New York and found out they got engaged just days after our visit. How cute will it be when they can tell their kids that mommy and daddy met while they were playing freakin' Snow White and Prince Charming on TV?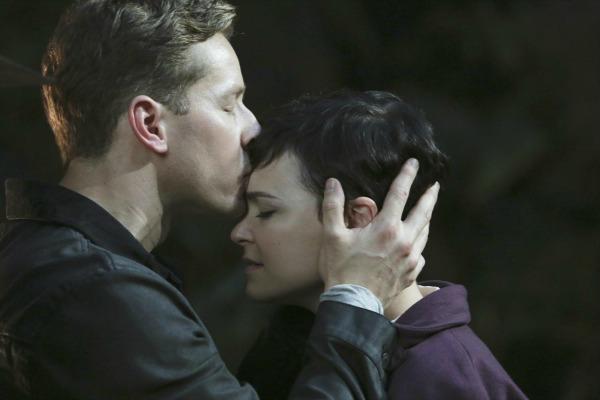 Jennifer Morrison is happy that Snow and Emma are working out their issues.
"Ginnifer is just so wonderful, and we love working together, and the writing is so stirring. I couldn't read that without crying," Jennifer says of the early confrontation between mother and daughter this season. "We're so connected in real life and as characters. It's an awesome opportunity as an actor to connect with another actor and have one of those moments."
Article continues below advertisement
OK! News: See which stars of 90210 are reuniting on a new show!
Designing the costumes for this show is a fashion person's dream.
As I mentioned in my post about visiting the set of Once Upon a Time in Wonderland, the only thing more incredible than the costumes on this fairy-tale show was seeing how they are made. Every single costume from every season of Once Upon a Time is archived in the warehouse in Vancouver, and I loved poring over the alligator-skin epaulettes, bejeweled capes, and custom-made leather boots. Just amazing.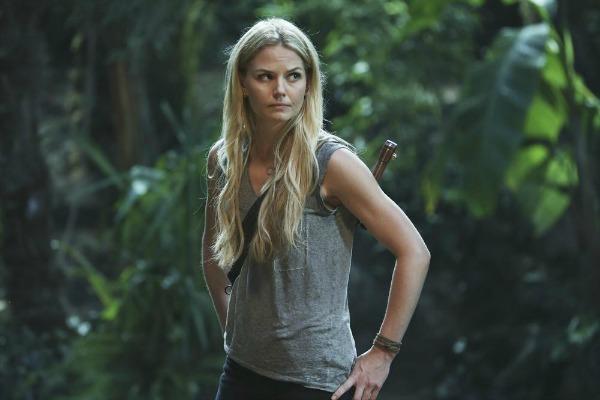 Lana Parrilla has a lot of fun playing an evil b*tch.
She was one of my favorite cast members to talk to. "It's so fun for me to say those lines like "Filet the b*tch" in the season opener. I do realize how successful that one line could be," Lana laughs. "It's a huge hit! Everyone tweeted that night that that was their favorite line of the whole show. I have many of those this season."
OK! News: Lauren Ash of Super Fun Night reflects on her love of Dawson's Creek and Scandal.
Ginnifer and Josh aren't the only ones in love.
Once our interviews were done, a reporter complimented Lana on her gorgeous engagement ring, and she couldn't help but gush about her fiance. "I am just so in love," she said, smiling, going on to say she never thought it would really happen for her. Fairy tales do come true, y'all!
Do you watch Once Upon a Time? What is your favorite thing about this season so far? What do you want to happen next? Tell us in the comments below or tweet us @OKMagazine.