NEWS
9 Secrets and Spoilers From Visiting the Arrow Set
The second season of Arrow premieres tonight at 8pm on the CW! The show had a crazy finale for season one, and with the second season promising to be so different (and exciting!), it's a good time for new viewers and die-hard fans alike. OKMagazine.com visited the set of Arrow in Vancouver and even got to chat with a few stars. Here's what we learned!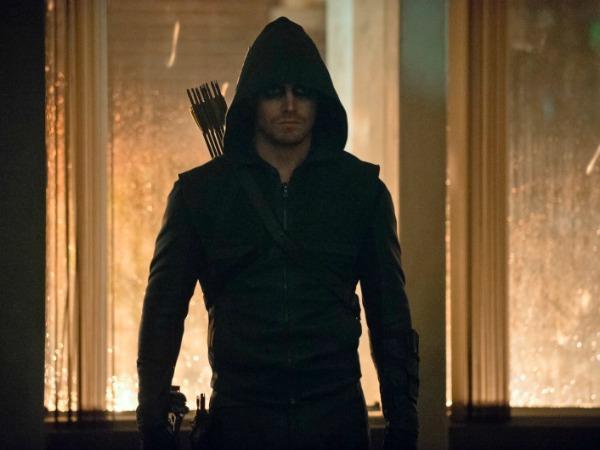 Emily Bett Rickards brings her dog to set.
She adopted him from India via a service in Vancouver, and he was a joy to be around. And he didn't even mind posing for photos!
Article continues below advertisement
OK! News: See what we learned on set of Supernatural!
Emily's character Felicity will be seeing a lot more action this season.
She's involved in a lot more stunt work in the first few episodes. "People get confused when I say stunt work. They're like, Oh you're fighting and stuff?" Emily said. "And I'm like, no, my neck hurts a lot from falling on it! A lot more action, as opposed to sitting behind a desk, which I think is more interesting." She went on: "Felicity knows the lay of the game now."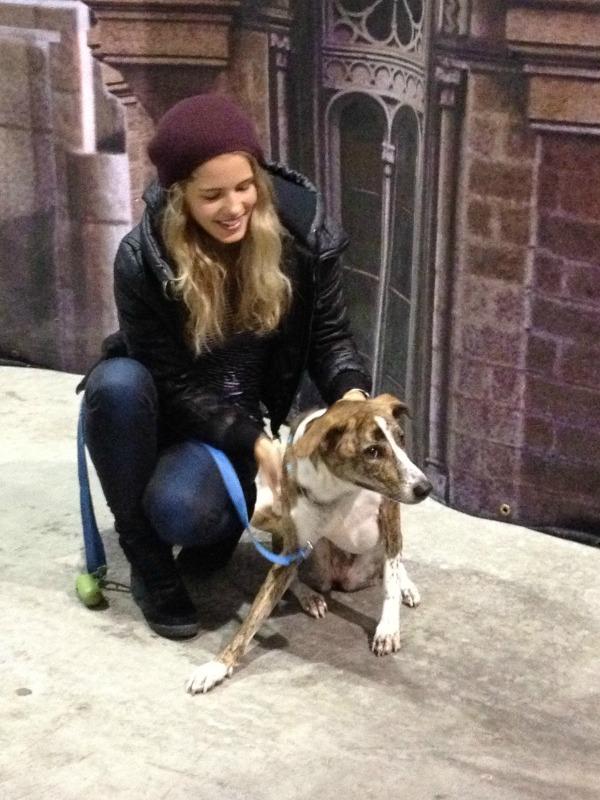 Filming takes forever.
I got to see a tiny little scene being filmed—only a few lines!—and it took hours. I cannot reveal what I saw, as it included a big plot point, but props to the actors for their patience.
Willa Holland rocks the Vancouver uniform like no one else.
She popped in to chat with the journalists wearing a giant coat and Uggs to keep warm in her character's evening gown and jewels. A weird look, for sure, but no one can do it like Willa.
Article continues below advertisement
OK! News: See what star Claire Holt had to say about the first episode of The Originals!
Willa's character Thea is getting her life together.
"Thea Queen, I like to think, is doing better than most," at the beginning of the season, said Willa. "Thea's got herself together now. She's got her head screwed on tight, a little tighter than before. She's doing a bit better." As for how she's dealing with the tough times, Willa said, "She's used to isolation. The last five months have been about self-growth for her."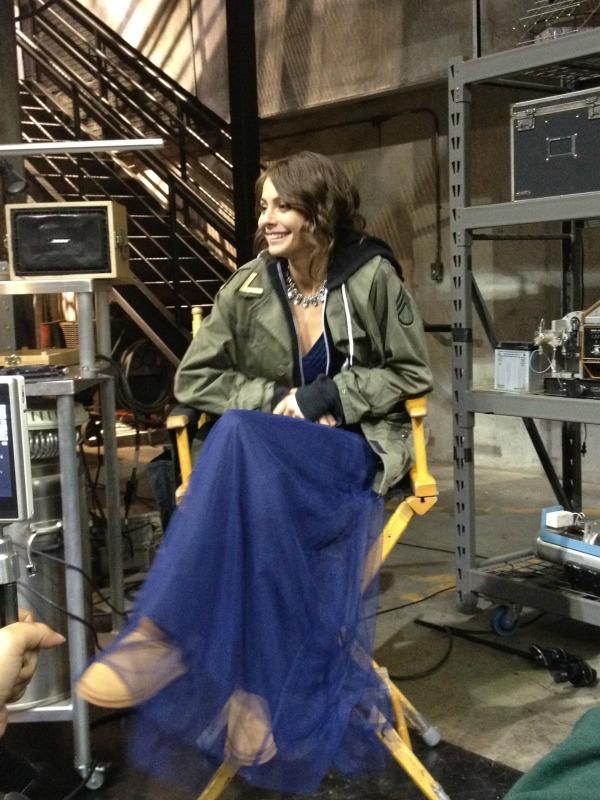 The new character of Flash was written for Glee star Grant Gustin.
We chatted with executive producer Andrew Kreisberg, and he happily admitted that the crew fell for Grant right away. "When we were writing these episodes, we cast Grant in the middle of it. And it was interesting that Grant, like Stephen, was the first person we saw say the lines," Andrew said. "As each of us writers was working on individual scenes and whatnot, we all came together and said we're all writing Grant. It was just him."
Article continues below advertisement
OK! News: The producers of How I Met Your Mother made a playlist inspired by the Mother.
The writers thought big for the season premiere.
"It starts off in a very unusual place, which we're very excited about," Andrew said. "We approached the first episode like a movie sequel, and what do the best movie sequels do? Every character comes back, and gets a real cinematic reintroduction." How cool! All the more reason for new viewers to tune in. "Everything about is 2.0. If this was a movie, this would be part two," Andrew continued.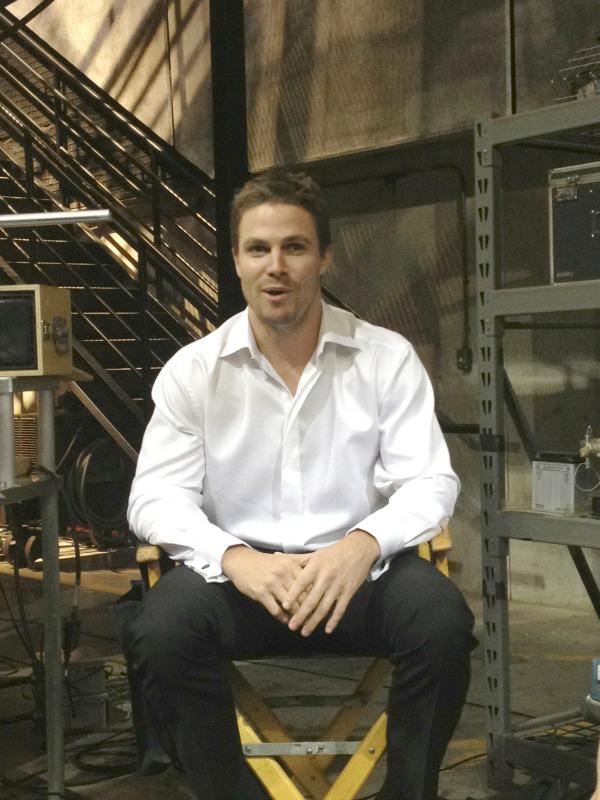 Star Stephen Amell is a big softie.
He explained that he spends tons of time with fans who hang around the set. "These are long days, and it's certainly fun and it's an amazing job, but going out and meeting fans of the show makes it go a lot quicker," he said. "So I'll keep doing that." You hear that? Book a flight to Vancouver, stat!
Stephen's cousin Robbie Amell is getting his own show after Arrow.
The cousins will dominate Wednesday nights on The CW, with Robbie's show The Tomorrow People also debuting tonight. "It's pretty cool that Robbie's show is behind us," Stephen said. "It's nice having him up in Vancouver," he continued, even though he admitted they don't see each other a lot because of production schedules. Here's hoping they get one Wednesday together to watch the shows!
What do you hope happens tonight on Arrow? Are you a big fan of the show? Are you excited for the character of Flash? Tell us in the comments below or tweet us @OKMagazine.