NEWS
OK! Exclusive: The Producers of How I Met Your Mother Made a Playlist for the Mother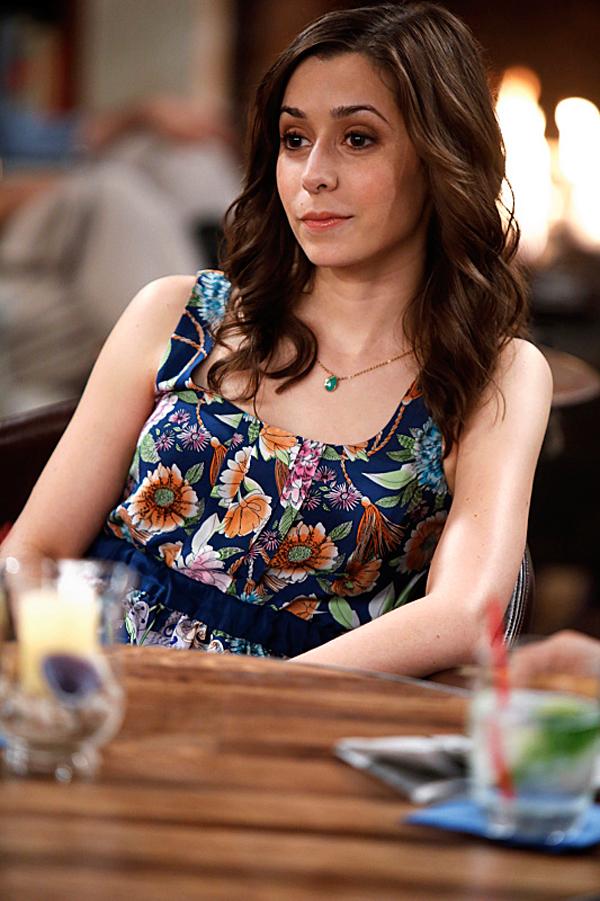 How I Met Your Mother has done an excellent job of making fans both old and new care a ton about the final season. They haven't shied away from showing the Mother right away—she has already spoken, had cookies with Lily, and flirted with Ted!
OK! News: Vote on your favorite moment from the season premiere of HIMYM!
We thought we couldn't be happier with the season, but then executive producer Craig Thomas shared an exclusive peek into the musical inspiration that informs the character of the Mother. Read on for the writers' favorite songs for her and the series, and listen to their playlist!
Article continues below advertisement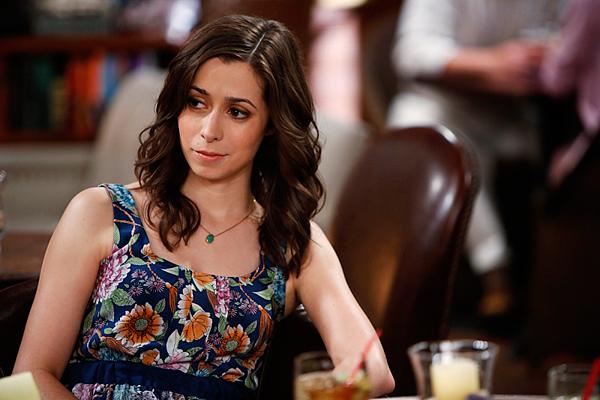 1. A song that sets the tone for this season.
The final song of Season 8, as we finally revealed The Mother to the audience, was the gorgeous "Simple Song" by The Shins. Ending Season 8 to that song was our way to set the tone for Season 9 and our series' ultimate end. "Simple Song" is so grandiose and hopeful and bittersweet and exciting. There's a lyric in it, 'When I was just nine years old / I swear that I dreamt / Your face on a football field / And a kiss that I kept / Under my vest…' Such a perfect ramp up to a season in which Ted finally meets this woman he's been waiting for all his life!
2. A song that will definitely play at the wedding.
We can't give away what we're going to do, musically, at Barney and Robin's wedding – sorry! That said, weddings are a time when people get up and sing, so who knows, maybe we'll get to hear a little more Robin Sparkles…
Speaking of weddings, in our Season 7 premiere, Barney and Robin did a pretty legendary dance number to "Groove Is In The Heart" by Deee-Lite, stealing the spotlight at a friend's wedding. Definitely a moment where you go: Barney and Robin really are pretty awesome together!
Article continues below advertisement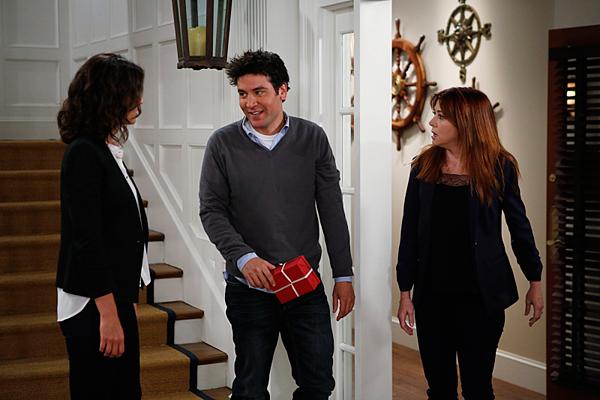 3. A song that they played while writing the script.
We listen to music while writing HIMYM scripts all the time! Carter and I are enormous music dorks and we met playing in a band together in college. I can remember Carter and I listening to "Back On The Chain Gang" by the Pretenders as we wrote the HIMYM pilot. We used that song at the end of the pilot as we reveal that Robin is not, in fact, 'The Mother' – she's Aunt Robin. There's that great lyric in it: "I found a picture of you / What hijacked my world that night…" So much yearning and nostalgia, so realistic about the ups and downs of love -- so perfect for that moment.
MORE ON:
How I Met Your Mother
OK! News: Sherri Shepherd gives major spoilers for her role on HIMYM.
Also, "This Modern Love" by Bloc Party. That's the song at the end of our Season 1 finale, as the highs and lows of life are happening all at once: Ted has finally gotten the girl, having finally won Robin over and he arrives back home to celebrate…only to find Marshall sitting on the stoop in the rain, holding the engagement ring that Lily has returned to him. That song still gives me a chill.
Article continues below advertisement
I was really into the song "Soul Meets Body" by Death Cab For Cutie as we were writing the moment where Ted first sees Victoria across the dance floor of a wedding. A really haunting, powerful moment. In a later episode, when Ted and Victoria get together, the song for their first kiss was "Spit On A Stranger" by Pavement. Oh, and we used the song "Victoria" by The Kinks for Victoria's return to the show in Season 7. (Wow, Victoria really had a great little personalized soundtrack!)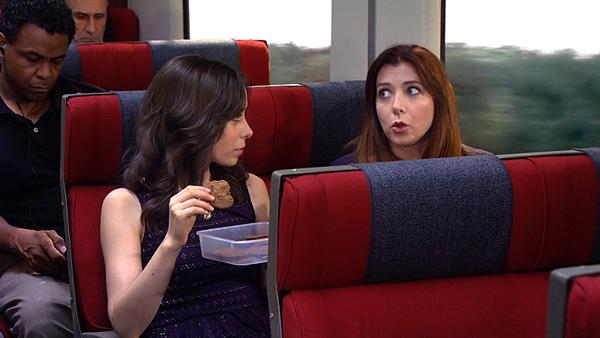 Another song I remember us listening to as we were writing a big moment: Josh Radnor turned us on to this great singer/songwriter Jaymay, and we used her song "Sea Green, Sea Blue" to end Season 2, as Barney learns that Ted and Robin are broken up. It plays as Barney and Ted look out toward the future and Barney says, "It's gonna be legen—wait for it" and then we ended the season, mid-word. Loved that moment.