NEWS
98 Degrees Tells Radio Disney How They're Spending Mother's Day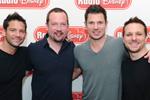 98 Degrees stopped by Radio Disney this morning to talk about their new album, 2.0, and the sweepstakes where one listener wins tickets to their summer concert. But while there were there, DJ Ernie D got the guys to talk about their plans for Mother's Day! All the guys in the band are husbands and fathers, so clearly they have something up their sleeves for the mamas in their lives, right?
Article continues below advertisement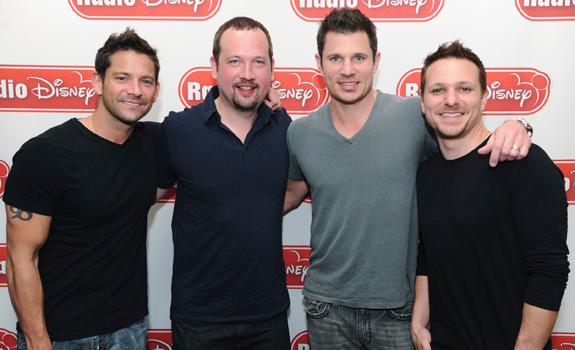 Drew Lachey told Radio Disney that he's not going to physically be with his wife on the actual day, but he's still got something huge going on for her. He's secretly been on the phone with his daughter all week, who's helping him execute his plan!
Photos: Who's The Hottest Guy in Each Boy Band?
His big brother Nick Lachey has a nine-month-old son with his wife Vanessa and plans on getting baby Camden in on his gift, too. "If you incorporate your kids into the gift you're safe no matter what, because what mom wants to be disappointed with her child?"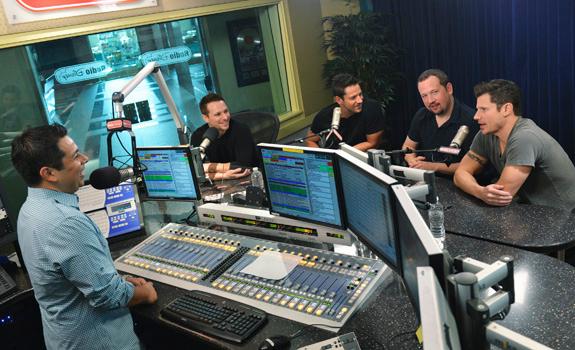 As for what it's like being a boy-bander-turned-father? Drew revealed that his whole outlook on life has changed. He expects that the way he treats his daughter is how her future boyfriend/husband will treat her too. BRB, melting.
OK! Exclusive: Ryan Lochte Opens Up About His Mom
Drew has a son, too, who he says he's a role model for on how to be a man. Justin said, "Poor kid, having Drew as his role model!" To which Drew wittily replied, "Luckily he has Uncle Nick to show him the low end of the bar." Ouch.