NEWS
Chasing Life Casting Scoop: There's a New Doctor in Town—Find Out Who!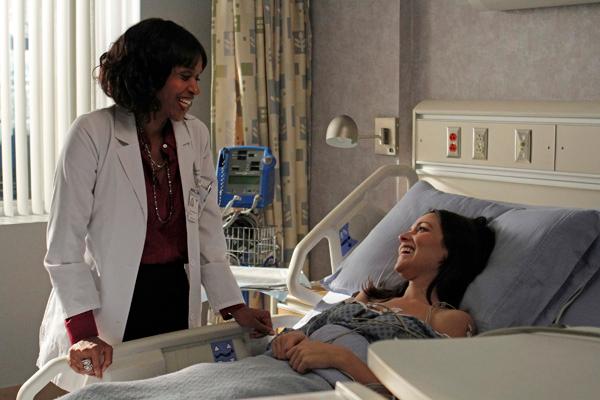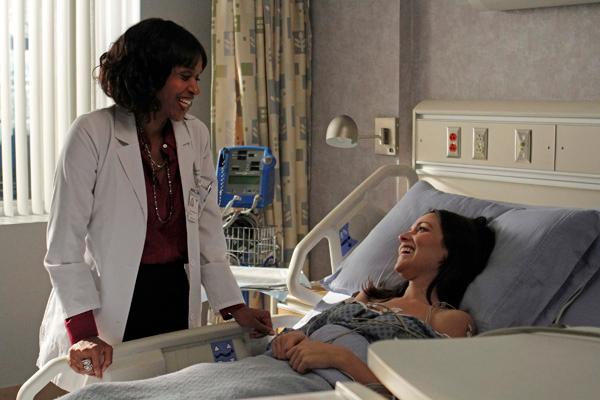 Sorry, Uncle George, your time as April's doctor is just about up. On the July 29 episode of ABC Family's Chasing Life, a feisty new oncologist is assigned to April's case and her face will look very familiar to you. Merrin Dungey of Alias, Betrayal, King of Queens and countless other shows has been paged to play Dr. Susan Hamburg who will treat Chasing Life's leading lady as she approaches the start of her chemotherapy.
Article continues below advertisement
OK! News: Chasing Life's Italia Ricci Reveals Why Playing April is Terrifying
"Merrin is somebody who I had the pleasure of working with years ago on a WB series called Summerland and I fell in love with her instantly and was excited to work with her again when we were casting Dr. Hamburg, who becomes April's primary doctor," says Executive Producer Sean Smith. "It starts with Uncle George providing most of her medical attention but he's a pediatric oncologist and our technical advisor got to the point where she was like, 'It would be illegal for him to treat her in real life.' So we were like, okay, we need a new doctor. We came up with Dr. Susan Hamburg who is loosely based on our technical advisor. She is this firecracker of an oncologist who sees cancer as the enemy and she's going to kill the bastard. She has a lot of great energy and great light."
OK! News: Is Scandal's Tony Goldwyn Taking a Page From the Shonda Rhimes TV Playbook?
While the introduction of Dr. Hamburg does shake things up a bit for the last three episodes of season 1A, Sean explains she'll play more prominently in the second half of the season.
"We're building to April having to go into the hospital to start chemo, which is something she's been putting off," he says. "At this point of the episodes that have aired the only person who doesn't know about her cancer is Dominic and he will find out just before the 1A finale. We'll play the repercussions of that while she's dealing with all that goes into the emotional and physical draining of being in the hospital for what she's looking at, which could be several months."
Chasing Life airs Tuesdays at 9/8c on ABC Family.
What would you like to see happen on Chasing Life before the end of the first half of the season? Tell us in the comments or tweet @OKMagazine.