NEWS
Chasing Life: Italia Ricci Reveals Why Playing April is 'Terrifying'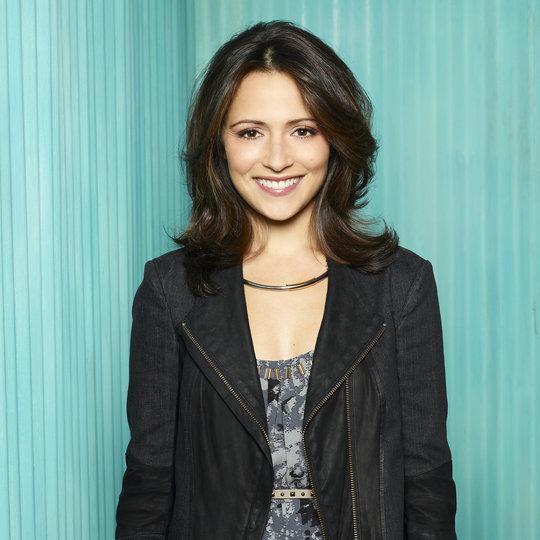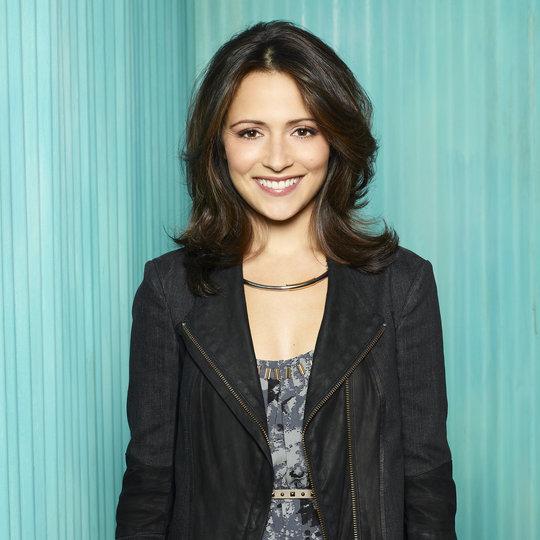 ABC Family's newest drama Chasing Life deals with some pretty hefty subject matter given its lead character April has just recently learned she's in for the fight of her life—the fight against her cancer diagnosis. Not only are there high stakes regarding her health, but April is determined to plow full steam ahead into her dream career as a reporter...and of course there's family drama along the way. Series star Italia Ricci explains what she loves about her character and why April is perfect for a certain fictitious lawyer on the USA Network.
Article continues below advertisement
OK! News: Pretty Little Liars' Laura Leighton Shares Her Most Bad Ass Ashley Marin Moment
OK!: It's tough to get through an episode of Chasing Life without at least one tissue, but what do you like about April?
Italia Ricci: How real she is. They write her so multi-dimensionally that she appeals to the girly-dorky side of every girl to the super tenacious/wanna get my career in check girl to the vulnerable girl. She's real. I feel like a lot of characters on TV don't have the time to tell that many aspects of a character's story and personality. It's just really refreshing and fun. I enjoy the hell out of playing this role. I enjoy the show.
OK!: It must be refreshing for you as an actress.
IR: It is. It's terrifying, though. I feel like I'm getting away with being myself as April, if that makes any sense. I'm reacting to April's world the way Italia would. That is terrifying when you're like, "Well if people don't like it then they don't like me" sort of thing. I'm putting so much of myself out there that I'm so vulnerable to criticism because it's almost all me. Thankfully the reaction has been so amazing. I still wake up and randomly giggle. I'll be grocery shopping and break out in laughter because I can't believe this is happening to me right now.
Article continues below advertisement
OK! News: Guess Which Jersey Reality Star is Pregnant!
OK!: What kind of reaction have you received from cancer patients or cancer survivors?
IR: Tons of them have reached out. I try and respond to every single one whether it be a private Facebook message or on Instagram or Twitter. I try to respond to as many of them as I can. Almost every single one has said, "Thank you for telling my story. I finally feel like somebody understands what I was going through or am going through." It's not just the people who have the illnesses, it's the family and the friends that surround them. It's everybody who are thanking me for giving a voice to a community that otherwise didn't feel like they had one.
OK!: Down the line, what would you like to see happen to her?
IR: I'd like to see April on vacation. I'm curious what "Vacation April" is like because you see her have her moments. Last week you saw her let loose for a moment but I want to see her actually, completely stress-free, even if it's just a flashback, I want to see more of what April is like when it's just April. She spends so much of her time taking care of her sister and protecting her family and being a reporter. I just want to see her exist on her own. I know that wouldn't be very interesting television but I personally would be curious to see what she's like outside of everything else.
Article continues below advertisement
OK! News: Jonah Hill Officiated Adam Levine's Wedding...Seriously
OK!: Who would be your dream love interest for April?
IR: Ooh, that's dangerous. Do I have to say my boyfriend because he's an actor? If it's a fictional character I would say Mike Ross from Suits and April would be really good at dating. I'm dying to get on that show. I'm like please let me audition for it. I'm Canadian—I could be a local hire (Suits films in Toronto)! If it's an actor let's say Chris Pratt. He's just so charming and adorable and seems like he's always having a good time.
Chasing Life is all new on Tuesdays at 9/8c on ABC Family.
What would you like to see happen for April on Chasing Life? Tell us in the comments or tweet @OKMagazine.