NEWS
Ada Wong's Biggest Loser Blog: Overcoming Personal Challenges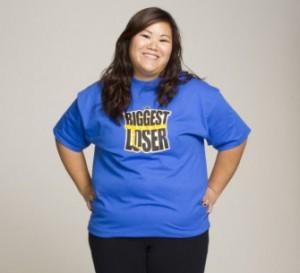 Each week, Biggest Loser contestant Ada Wong will bring you her experience on the show — as the episodes air! Check out the trials and triumphs of Ada each week, only on OKmagazine.com!
This week we finally get back to a normal format. The remaining contestants are now competing as individuals and only two people fall below the yellow line.
After everything we've gone through, things are starting to take an upward swing! Or so I thought... I figured depending on myself would be a lot easier but little did I know last week's roller coaster was nothing compared to what was in store for me this week.
Article continues below advertisement
OK! EXCLUSIVE — ADA WONG'S BIGGEST LOSER BLOG: WHEN THE GOING GETS TOUGH
After the usual grueling workout, Bob and Jillian announced that we had videos from home and everyone — with the exception of me — ran excitedly back to the house. When Bob revealed that I was the only person without a video, my initial feeling was embarrassment. For me, it was a lot easier to deal with not getting a video than for the entire house to know I didn't receive one. The last thing I wanted was for them to feel sorry for me or to think my family was awful. I was raised in a house that showed little or no emotion and I figured a video was probably not a big deal to them. But I finally broke down and admitted to Bob that I was disappointed and upset because it didn't seem like anyone cared about the journey I was taking.
OK! EXCLUSIVE: ADA WONG'S BIGGEST LOSER BLOG — OOH RAH!
When asked if I wanted to join the group to watch their videos, I declined. Not because I didn't want to, but because I didn't want to rob them of their special moment. Despite some hiccups along the way, we really do care about each other; and it was evident when I received a surprise video from my BL family. It's nice to know there are people in your corner even if it's not the ones you expected. On top of dealing with the aftermath of not getting a video, I had to overcome my fear of water from not knowing how to swim at the balance challenge. I knew full well nothing would happen to me but when you're standing up there on a shaky beam, it's easy for those nerves to get the best of you.
Article continues below advertisement
OK! EXCLUSIVE: ADA WONG'S BIGGEST LOSER BLOG — THE WEAKEST LINK
Despite my best efforts, I ultimately lost my balance and went flying into the water! Looking back, I wouldn't have had it any other way. I think it was good for me to hit the water unexpectedly because it made me realize the water was harmless. Leaving that challenge without the one pound advantage really lit a fire under me. I knew the distractions of the week could derail my weight loss efforts so I made a conscious decision to push even harder. In the end, I surprised myself by losing eight pounds and for the first time, really appreciated my weight loss. I think it was easier for me to acknowledge the accomplishment after everything I had gone through that week. And now the long awaited goal had been attained: Makeovers!
OK! EXCLUSIVE: ADA WONG'S BIGGEST LOSER BLOG — A TEAM DIVIDED
The theme that seemed to resonate throughout the week for everyone was overcoming personal challenges. Patrick had to come to terms with the decision to put his family first over his loyalty to to his friends; Jessica was realizing she needed to be able to stand on her own two feet in order to succeed; Elizabeth completed those 500 step-ups to prove she earned her spot on the Ranch; Frado finally felt he made his family proud when he hit that 100 pounds-loss milestone; Lisa was above the yellow line for the first time; and I had to figure out how to charge forward despite the emotional setbacks.
But more importantly, all of us (in a bonus scene on NBC.com) came together and reflected on the real reasons for being there because it's easy to forget when you're caught up in the competition. That conversation seemed to reset us and remind us of day one.
Ada