NEWS
Adele Flaunts 100 Pound Weight Loss In A Jamaican-Flag String Bikini—Why It's Caused Uproar!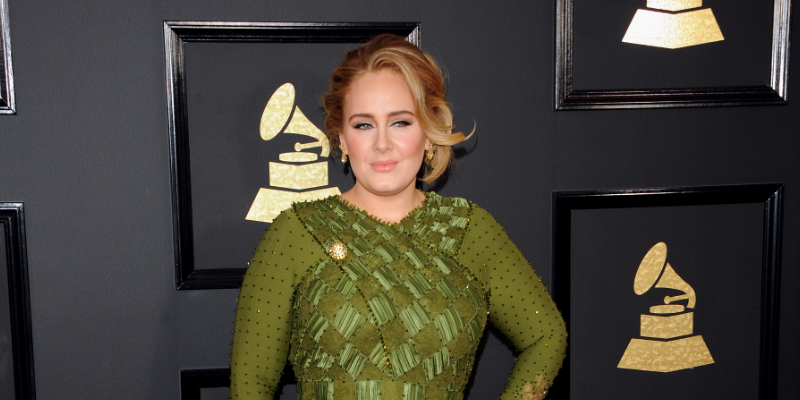 British singer Adele had fans and followers hot under the collar over the weekend – and for all the wrong reasons.
This past weekend would have been the annual Notting Hill Carnival, but was cancelled in July due to the global pandemic. Adele was scheduled to attend the carnival, but instead took to Instagram showing off her 100-pound weight loss while wearing yoga pants and a Jamaican flag string bikini top.
Article continues below advertisement
IS ADELE PLANNING JENNIFER LAWRENCE'S BACHELORETTE PARTY?
But what seemed to offend a lot of people was the fact that Adele's hair was made up into 'Bantu knots' – calling it insensitive and cultural appropriation. The carnival is a celebration of Caribbean culture, but the hairstyle originated in Africa. The photo has amassed 3.7 million 'likes' and 69 000 comments.
A fan responded to the post on Twitter by writing: "If 2020 couldn't get any more bizarre, Adele is giving us Bantu knots and cultural appropriation that nobody asked for. This officially marks all of the top white women in pop as problematic. Hate to see it."
6 THINGS TO KNOW ABOUT ADELE AND HUSBAND SIMON KONECKI'S SHOCKING SPLIT
Some followers were also quick to defend the singer, with one commenting: "I'm Jamaican and I don't give a shit she's doing it to celebrate the culture and a tribute to the culture. Y'all offended by every damn thing damn miseducated culture vultures. Leave this woman alone and let her wear those knots for the day damn."
Westworld actress Tessa Thompson replied with the fire emoji, while actress Zoe Saldana replied with "You look right at home guurrrl", and comedian Chelsea Handler said "Oh, yeah, baby!"
The singer's team has not yet responded to the claims.