NEWS
'Admission's Nat Wolff Spills on Selena Gomez, Tina Fey and Why He's Jealous of Shia LaBeouf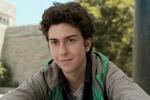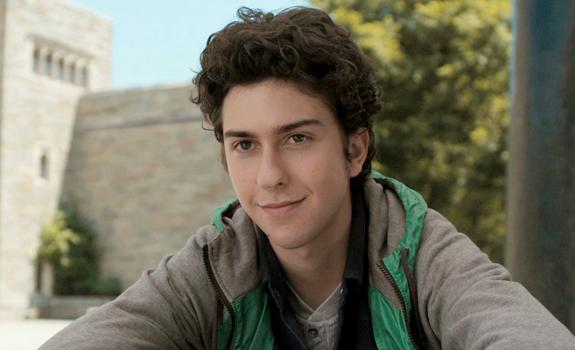 Oh hey, remember The Naked Brothers Band? Older brother Nat Wolff from said Nickelodeon boy band is all grown-up, hot, and a real life actor now. His latest film is Admission, where he plays a super gifted student, Jeremiah, opposite Tina Fey, a Princeton admissions officer and Paul Rudd, his high school's dean. We know. We're jealous of his co-stars too.
Watch: What's Up Next for Tina Fey?
But anyway, we had a nice little chat with Nat (ha) about his role in the movie, college vs. Hollywood and why he's super jealous of his little brother Alex AND fellow actor Shia LaBeouf. Plus, Nat opened up to us about what (or should we say who?!) he has in common with his other leading ladies, Selena Gomez and Lily Collins. Read on!
Article continues below advertisement
OK!: So Nat, you were applying to college while working on this movie. Do you know where you're going to college yet?
Nat Wolff: Well, I applied to a bunch of schools and I'll find out in April where I got in and kind of make my decision of where I'll go based on what can be flexible with my work schedule and will be a good place to live. And then also the school, obviously.
OK!: Did you find the application process as competitive and stressful as it was portrayed on the movie?
NW: Yeah I think that's why I related to the script so much. It really has become a crazy business getting into college. Unnecessary stress that it puts on kids I think. I think the movie sheds light on it.
OK!: What's more competitive – getting into college or fighting for all those roles in Hollywood?
NW: (Laughs) that's a really good question. They're probably just as competitive and unhealthy.
Article continues below advertisement
OK!: There's a scene in the movie where Portia, Tina Fey's character, is talking up Jeremiah, your character, to get him accepted to Princeton. What would you say if you had to talk up Tina?
NW: If I had to talk her up? I'd say that she's an amazing all-around actress as well as a great comedian. And also she taught me a lot about multi-tasking because she was focused on starring in a movie, on writing 30 Rock episodes and raising a family and all I was focusing on was my small role as Jeremiah and that was too much for me to handle (laughs).
Photos: Selena Gomez Stops by Chelsea Lately
OK!: We also love the scene where Jeremiah gets an Honorable Mention in ventriloquism. What's something you'd get an honorable mention in?
NW: (Laughs). Well, I'm actually as bad as I look on that thing that took a lot of work, so I guess ventriloquism would be mine. But ... I can play a bunch of instruments but drums? My brother's a drummer and I've always been jealous that he's such a good drummer. I always try to play but it's always kinda just bashing. I can keep time but no one really wants to hear me play drums.
Article continues below advertisement
Watch: Selena Gomez Admits She Made Justin Bieber Cry
OK!: Um, we doubt that. Let's talk about other films you have coming up. What was it like working with Selena Gomez in Breaking Badly vs. Lily Collins in Stuck in Love?
NW: Well, Lily, me and Selena all have the same agent, so we've all kinda been connected through that. But I've known Lily Collins since I was 11 years old and she's like a big sister to me in real life, so for her to play by big sister in that movie was really easy and natural. For Selena, I didn't really know her. I knew of her obviously. I was super lucky to work with her, especially cause this was my first starring role in a movie and I had such a great leading lady.
OK!: Both Admission and Breaking Badly are based on books. Are there any other books-turned-movies that you would've loved to have been cast in?
NW: Holes was my favorite book ever. So you know when you love a book and you hear it's being made into a movie and it makes you a little annoyed at first? But I would've loved to play the Shia LaBeouf role in that movie when I was younger. I just wanted to be the rebellious kid on the old digging camp.