NEWS
OK! or OMG?! Read Our Review of 'The Croods'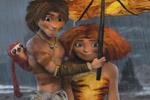 Article continues below advertisement
Read on for OKMagazine.com's official review of the film where we tell you if it's OK! or OMG?!, and then tell us below if you plan on seeing The Croods this weekend. Let's get started, mmkay?
Photos: Ryan Reynolds as OK! Hottie of the Day
The movie is about the world's first ever pre-historic family, and so basically they're a bunch of cave men. The dad cave man, Grog (Nicolas Cage), doesn't let his family do anything new or exciting or different or fun because he's just concerned about their safety, but we see that change throughout the course of the film. But firstly, let's discuss this Crood family. Aren't they just the cutest?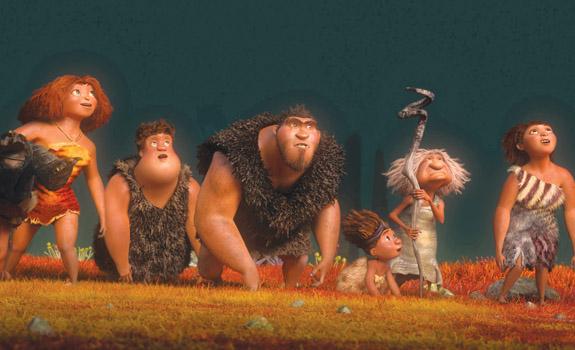 Photos: Get Emma Stone's Croods Premiere Look
Then what happens is Eep, voiced by Emma Stone, ventures out of the cave against Grog's wishes and runs into a sexy human animated man, Guy, voiced by Ryan Reynolds, who tries to get her and the rest of her fam to do all these fun and different and new and exciting things. He really though is like the hottest cartoon dude ever. And he's shirtless the whole time, ladies.
Article continues below advertisement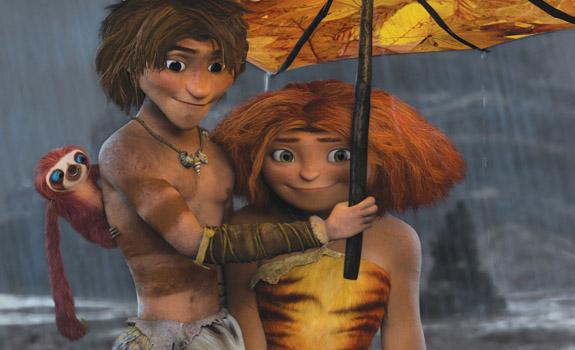 Photos: Read Our Review of Spring Breakers
Anyway, one of our favorite parts of the movie is the message. Not to be like, cheesy or anything, but it shows the importance of family. When the Croods' cave is destroyed in a natural disaster, they go on a family road trip (more like walking trip since, ya know, they're in pre-historic times) to find a new home and become closer and also more open to the world outside their cave, which is always a good thing.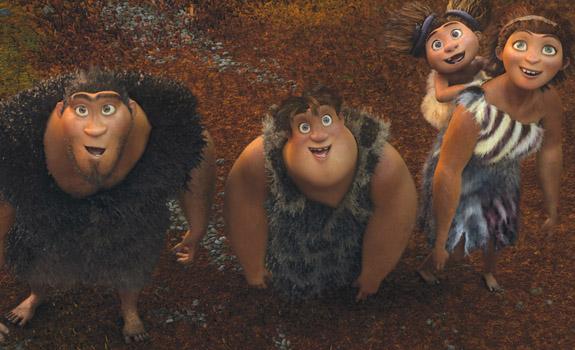 Photos: Read Our Review of Oz the Great and Powerful
You def need to see the movie though because of one thing only—Belt. He's Guy's sidekick and is named Belt because he literally holds up Guy's pants for him. Ya gotta work with what you have when real clothing doesn't exist, ya know? He is so cute and so funny and we want him as our pet.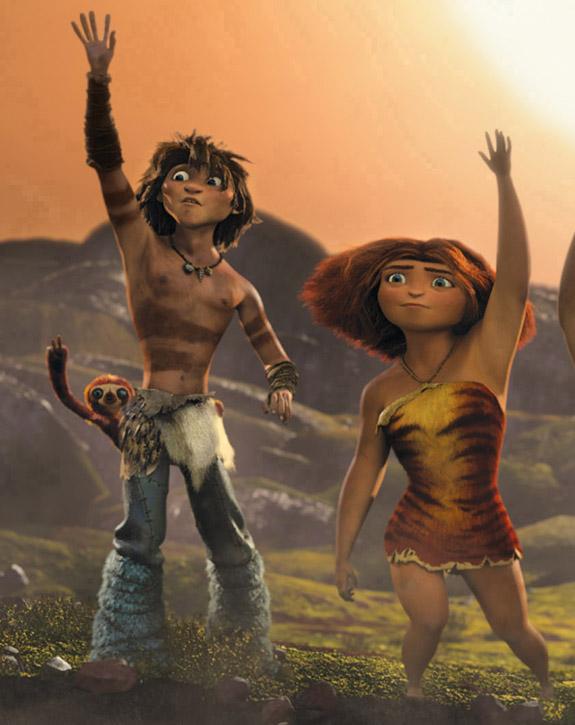 Also, if you need another reason to see the flick, there's one HILARIOUS scene where Grog tries to come up with new ideas for technology to compete with the newness that Guy is bringing to the table, and the caveman version of shades (aka sunglasses) and the way they refer to "tomorrow" as the future is pretty darn funny.
Article continues below advertisement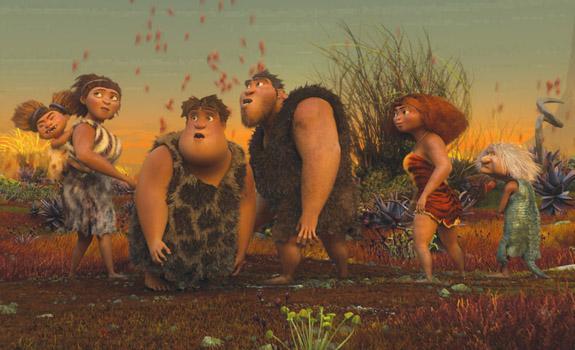 OK! or OMG?!: Ya know what? This movie overall is getting mixed reviews, but we give it an OMG. Fine, it's no Shrek or Toy Story or even Wreck It Ralph, but in terms of animated films, this one's up there as one that's good for kids or adults or teens or whatever. It's funny and clever and that's pretty much all you can ask for in a film these days.
The Croods is out in theaters nationwide now! Think you're going to see it? What's your favorite ever animated movie? Tweet us @OKMagazine with your thoughts!