NEWS
Amber Heard Opposes Johnny Depp's Court Request To Postpone Defamation Trial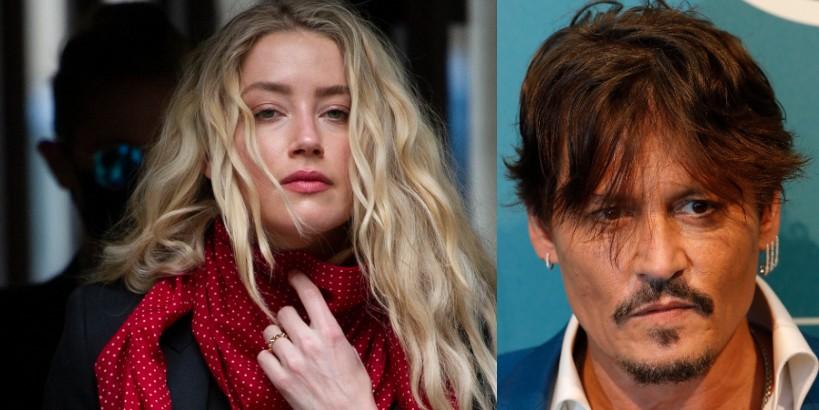 Johnny Depp seems to be in no mood to attend the court hearing for the defamation case as the actor is requesting a delay in hearings to film Fantastic Beasts 3 in London.
Depp's ex-wife, Amber Heard, has reportedly opposed his decision requesting for the delay in the $50 million defamation trial, and according to The Sun, the 34-year-old actress has accused the 57-year-old of "making no efforts whatsoever" to abide by the planned dates for the court hearings.
Article continues below advertisement
"Mr Depp decided that, rather than speak with his employer to work his film commitments around his trial, he asks this court to subserviently reschedule around his employment and the entire film schedule and production."
The Pirates of the Caribbean Star has filed the documents to push the court hearings between Match and June 2021. The court has set the trial dates from Jan. 11 to Jan. 28, and this clashes with Warner Bros. filming the sequel from Oct. to Feb. next year.
Article continues below advertisement
The actor is all set to return as Gellert Grindelwald in the sequel of the movie.
AMBER HEARD COUNTERSUES EX-HUSBAND JOHNNY DEPP FOR 'SMEAR CAMPAIGN'
An excerpt from Depp's court filing said: 'When the Court set the current trial date in this case, Mr. Depp understood that Warner Bros. planned to shoot' Fantastic Beasts 3 in London long before January 11, 2021.'
The filed documents also included a letter by the production house, which shed more light on the production schedule. The filings stated that Heard would not "suffer any unfair prejudice" if the trial is delayed until later next year.
Depp recently got done with his 16-day hearing against The Sun where he had sued the newspaper for publishing an article in April 2018, calling him a "wife-beater."
The two have accused each other of domestic violence, and the details of their marital life have been a tabloid-favorite. One of the claims sees the actor bashing Heard's head against the fridge and sending her a text message where he allegedly said that he would cut off the penis of Elon Musk after suspecting an affair between her and the billionaire.
Article continues below advertisement
"These accounts are designed to damage Ms. Heard and her livelihood without being directly traceable to Mr. Depp," the court papers said.
The filing went on to claim: "This stream of false and defamatory accusations against Ms. Heard is all an attempt to ruin her life and career, simply because she was a victim of domestic abuse and violence at the hands of Mr. Depp, and had the audacity and temerity to finally come forward to end it.