NEWS
'Aquaman' Star Amber Heards Next Chapter In Life After Nasty Divorce From Johnny Depp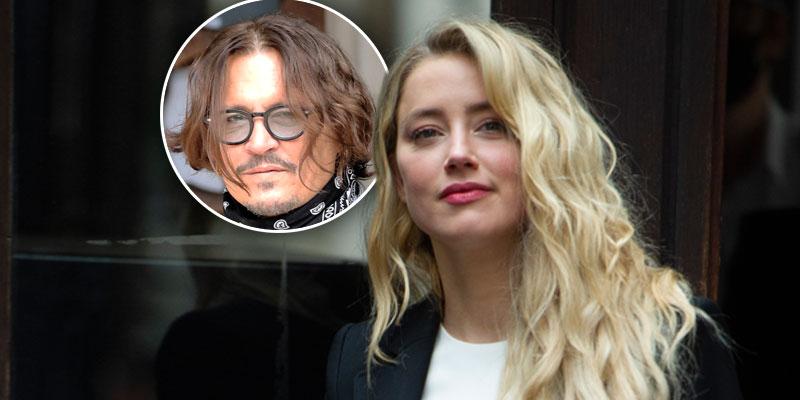 Amber Heard and ex-husband Johnny Depp's nasty courtroom bombshells made headlines across the globe. But now that the case has wrapped up, an insider tells OK! that the actress is ready to move forward.
"For so long during and after the marriage Amber was walking around in a thick fog, struggling with indescribable stress and trauma and wondering how on earth she'd get through it," the insider explains. "She cried so many tears that she went numb because she was so unhappy. But somehow she dug in and found the inner strength she didn't think she had."
Article continues below advertisement
AMBER HEARD SAYS SHE JUST 'WANTED TO MOVE ON WITH HER LIFE' AFTER JOHNNY DEPP'S CASE ENDS
Though the exes' divorce was finalized in 2017, this July the Aquaman star, 34, was called to testify in Johnny's libel case against a British newspaper. (Back in 2018, the publication labeled the 57-year-old a "wife beater.")
While facing off, the pair exchanged nasty barbs, each alleging they'd been a victim of verbal and physical abuse at the hands of each other. Friends say it's a far cry from the way their romance began in 2012.
"It's sad how things played out. Amber was once so madly in love with Johnny," shares the insider. "But now she looks back at that time and it makes her shudder. Those were without a doubt the worst years of her life."
'SETTLED WITH THE W****': DEPP CLAIMS DOMESTIC VIOLENCE 'CHARGES DROPPED' FOR $5 MILLION
But she's past them now. "Amber's started her next chapter and couldn't be more grateful. She's told pals that her life after Johnny has been happy, healthy, and financially secure," says the insider, noting that she's been blissfully dating cinematographer Bianca Butti for several months.
"She tries not to be bitter about Johnny, and thinks of those years with him as a learning experience." the insider continues. "She's very positive about her future."