NEWS
Amber Riley and Derek Hough Dish On Bill Nye's DWTS Elimination and The Judges' Tough Comments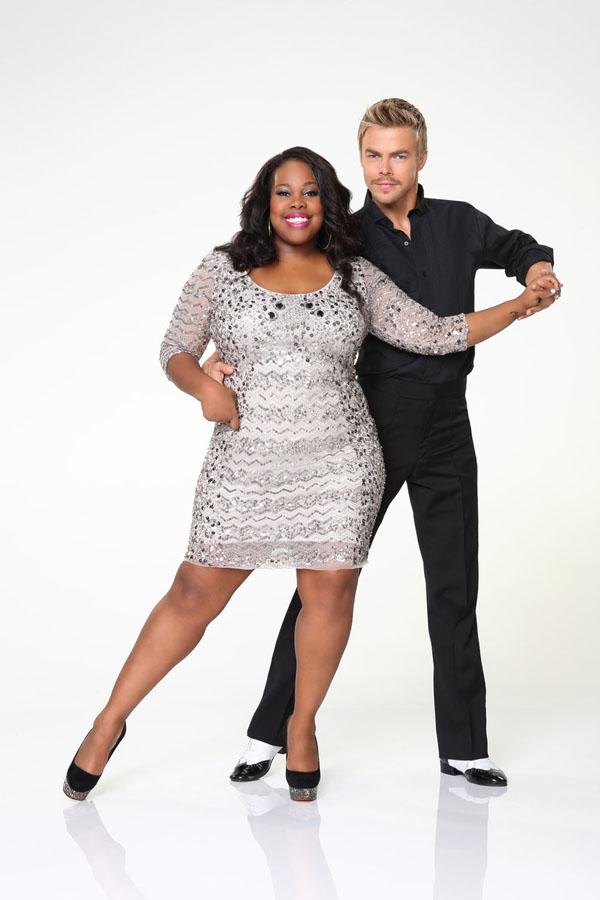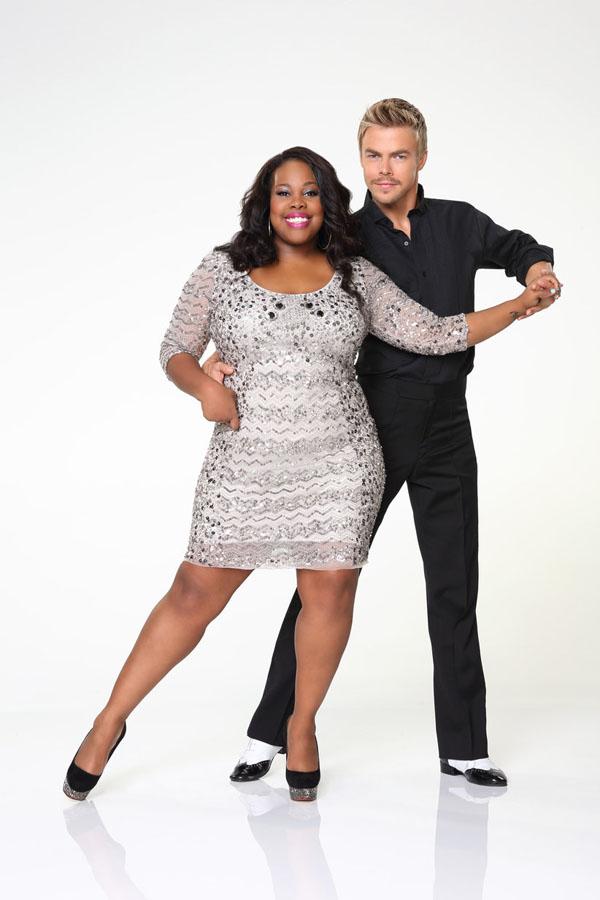 Amber Riley and her pro dance partner Derek Hough came out of the gate fierce on Dancing with the Stars, becoming early fan favorites to take home the mirror ball trophy. But their Charleston on Monday night's episode drew some criticism from the judges and while they're safe for another week (Bill Nye and his partner Tyne Stecklein were sent packing), the judges' review caught them a little off guard.
Article continues below advertisement
OK! News: Brant Daugherty Shares Details Of Being Robbed At Gunpoint
"I was surprised by the judges' comments because I was expecting them to say, 'Oh, it wasn't the Charleston,'" admits Derek. "I was getting ready to get a five or a six from Len. But when they were saying, 'Your footwork wasn't good,' I was like, 'Wait a minute, her footwork was pretty damn good!' It caught me because I'm normally prepared. I've got to go back and look at that. I don't ever want to be disrespectful so I'll say, 'I didn't see what you saw so I'll go back and check it out.'"
OK! News: Get Jessica Alba's Gorgeous ALMA Awards Beauty Look
Amber, who had a crazy busy week between DWTS rehearsals, her Glee shooting schedule and recording her album, stands behind her partner's choreography.
"Derek did an excellent job with the choreography because the song (will.i.am's "Bang Bang" from The Great Gatsby soundtrack) has Charleston elements but it also has a very dance, club, house drive to it so I feel like he stayed true to the music and I certainly wasn't uncomfortable doing it."
Article continues below advertisement
OK! News: What We Learned From Last Night's Real Housewives of Miami
Amber and Derk will miss fell competitor Bill Nye, who suffered an unfortunate knee injury, but feel he's exiting the show with a lot of respect.
"I think it was great that he went out there and he did the best that he could," the Glee star says of his performance. "It was actually pretty good. His pop and lock was pretty good. His robot was good."
Derek appreciated the sentiments Bill shared as he departed the ballroom.
"I liked when he said, 'You don't regret the things you do, you regret the things you don't do,'" he says. "That summed it up right there. He didn't want to regret what if, what if I went out there, what if that happened. Saying that, I was also on pins and needles because I didn't want him to injure it (his knee) any more. That's a terrible injury to have. He should be proud. The way he went out tonight he had so much integrity and so much honor. Hopefully he can hold his head up high."
Which DWTS couple are you rooting for? Tell us in the comments or tweet @OKMagazine and let us know!