NEWS
'American Idol' Recap: Hollywood Hell Week Continues! Reed Grimm and Jen Hirsh Stand Out!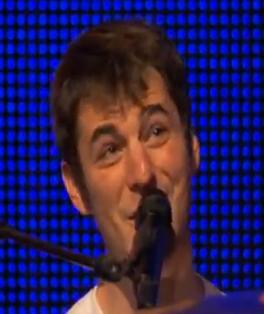 Between all the fainting and the sickness in Hollywood on American Idol this year, we are surprised any singing was actually able to happen. And how are these kids going to hold up when they get to the live shows? It only gets tougher moving forward.
But first, before we get ahead of ourselves, let's find out if your favorites made it past Hollywood Group Round.
There were some bad groups from the Betty and the Boops to the Make Believers including tent girl Amy Brumfield. She obviously doesn't make it through. And sooo many people forgetting the words. Number one sign that you won't make it.
Article continues below advertisement
Early favorite Johnny Keyser's group has trouble when Imani Handy keeps passing out, and Johnny is the only one to make it through. What is up with so much fainting this year?
And one of the most troubled groups of all with Richie Law and Heejun Han battling each other amonst group members Jairon Jackson and another early favorite: Phillip Phillips. Phillip is a little too Joe Cocker, he needs to tone that down a bit. But the group comes together and they all make it.
Article continues below advertisement
Now onto solo performances. Only 98 people are left, who will make it? Who were the standouts? Well, at least from the people that Idol decided to show us.
Joshua Ledet, who we have barely seen, was really good! His take on "Jar of Hearts" kind of blew us away. Where has he been hiding?
Colton Dixon also shined with his take on Daughtry's "What About Now." He was on last year and just missed the top 24. We hope that changes this year.
OK! NEWS: AMERICAN IDOL RECAP: PORTLAND POWER: BRITNEE KELLOGG AND JESSICA PHILLIPS STEAL THE SHOW
Phillip Phillips has serious potential, he just has to tone down the crazy faces and joking gestures. Maybe it helps when he is holding that guitar.
Jen Hirsh may be a little dark horse. She hasn't gotten tons of focus just yet, but wow, this girl can sing. Really sing! Keep your eye on her.
And then there is Reed Grimm. He had to change his whole song at the last minute and got emotional before deciding to play the drums. We kind of like Reed but at the same time, we wonder how serious he is taking this competition? He seems a bit too goofy at times.
Article continues below advertisement
Does Shannon Magrane remind you of Kristy Lee Cook too? She is really good, but will she be able to stand out?
And then there is Skylar Laine who was at the hospital for dehydration. Who wasn't!? But she comes back and brings it and really reminded us of Miranda Lambert. Could she be this year's country girl?
And here come the time for splitting the contestants into 4 rooms to let them know if they made the cut. That must be so stressful. But of course, most of the favorites make it. Only Room 3 was eliminated!
Jermaine Jones, Lauren Gray, Adam Brock, Joshua Ledet all make it from Room 1, along with Reed Grimm, Phillip Phillips, Skylar Laine, Shannon Magraine and Jessica Phillips from Room 2. And then Room 4 is so happy to be through including Baylie Brown, Gabi Carrubba, Heejun Han, Angie Zeiderman and Brittany Kellogg!
Did all your fave makes it? Tonight, it's on to Las Vegas! Don't miss it at 8 p.m. ET on FOX.