NEWS
American Idol's Casey James to Be the Next 'Bachelor'?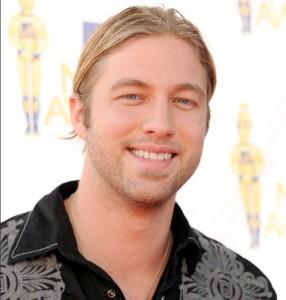 The Bachelor host Chris Harrison recently told American Idol hunk Casey James that he should be the next eligible bachelor to appear on the hit ABC reality show — and Casey told OK! he wouldn't rule out the idea!
"I'll try anything once," he said. "I'm always up for a new experience."
But if Casey got a solid offer to have 25 beautiful women compete after him, it would have to wait.
Article continues below advertisement
"I'm so focused on music right now I don't think I'd have any time for anything else," said the singer, who started the American Idol concert tour on July 1 in Michigan.
The golden haired guitarist is Bachelor host Chris Harrison's pick to follow in the footsteps of Jake Pavelka.
When Casey was performing at the Ryan Seacrest/KIIS /FM Purse Party last month at the Beachcomber Restaurant in Malibu when, Chris, who hosted the event, told him he should be the next Bachelor.
Article continues below advertisement
When OK! filled in the clueless Idol about how he'd go on TV dates with multiple women, Casey joked, "Oh, God, that sounds horrible!" He added, with a laugh, "Sign me up!"
The musician — who caused women to swoon when he took off his shirt on Idol – is unattached and is looking for a woman who is "confident and kind. I don't necessarily have a type as far as looks go but I love a sense of humor."
Bachelor producers, take note!